Julian Assange will not hand himself in because Chelsea Manning's release won't happen immediately, lawyer says
Lawyers had previously only said that Julian Assange would stand by his previous commitment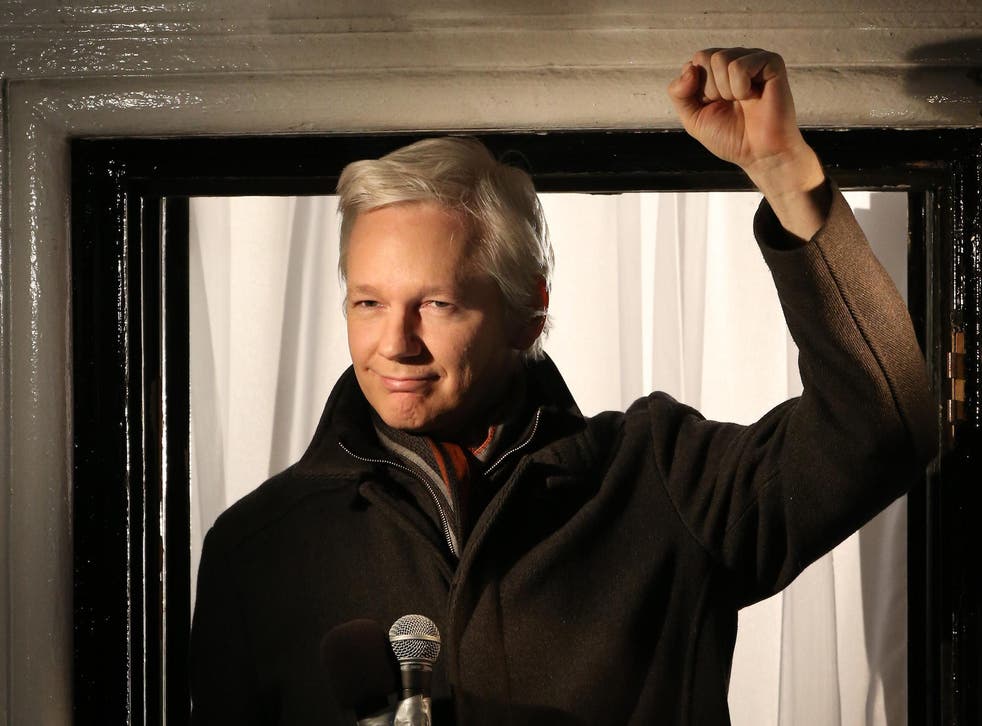 Julian Assange will not hand himself in despite a promise to do so if Chelsea Manning was granted clemency, according to one of his lawyers.
WikiLeaks had pledged in a tweet that its founder would agree to be extradited to the US if Barack Obama granted clemency to Ms Manning, which he did in the final hours of his presidency. Mr Assange's lawyers initially seemed to suggest that promise would be carried through – telling reporters that he stood by his earlier comments – but it appears now that Mr Assange will stay inside the embassy.
The commitment to accept extradition to the US was based on Ms Manning being released immediately, Mr Assange's lawyer told The Hill. Ms Manning won't actually be released until May – to allow for a standard 120-day transition period, which gives people time to prepare and find somewhere to live, an official told The New York Times for its original report about Ms Manning's clemency.
Gadget and tech news: In pictures

Show all 25
"Mr. Assange welcomes the announcement that Ms. Manning's sentence will be reduced and she will be released in May, but this is well short of what he sought," Barry Pollack, Assange's US-based attorney, told the site. "Mr. Assange had called for Chelsea Manning to receive clemency and be released immediately."
The statement brings an end to a series of questions about whether or not Mr Assange would be leaving after Mr Obama's surprise announcement. News outlets including The Independent had taken Wikileaks' decision to re-state his commitment to honouring the pledge as an indication that he would accept extradition.
Trump vs Clinton Like 'Cholera vs Gonorrhoea' - Assange at Green Party Convention
Julian Assange has been inside the Ecuadorian Embassy in London since summer 2012, refusing to meet prosecutors in Sweden, where he is wanted on a rape allegation. He has said that he fears that if he leaves he will be extradited to the US on espionage charges.
It isn't actually clear whether or not Mr Assange faces extradition to the US. Authorities and Wikileaks lawyers have refused to state whether such an extradition has requested, but it may have been done privately or not at all.
White House officials said that neither Mr Assange's previous commitment nor any of his other activities had played a role in deciding to grant clemency to Ms Manning, according to the Associated Press. The Justice Department would consider any potential action in relation to Mr Assange separately from the White House, officials have said.
Register for free to continue reading
Registration is a free and easy way to support our truly independent journalism
By registering, you will also enjoy limited access to Premium articles, exclusive newsletters, commenting, and virtual events with our leading journalists
Already have an account? sign in
Register for free to continue reading
Registration is a free and easy way to support our truly independent journalism
By registering, you will also enjoy limited access to Premium articles, exclusive newsletters, commenting, and virtual events with our leading journalists
Already have an account? sign in
Join our new commenting forum
Join thought-provoking conversations, follow other Independent readers and see their replies