Konami set to give Metal Gear Solid-inspired bionic arm to British double amputee
James Young's new arm is inspired by Big Boss's weaponised bionic limb from Metal Gear Solid V: The Phantom Pain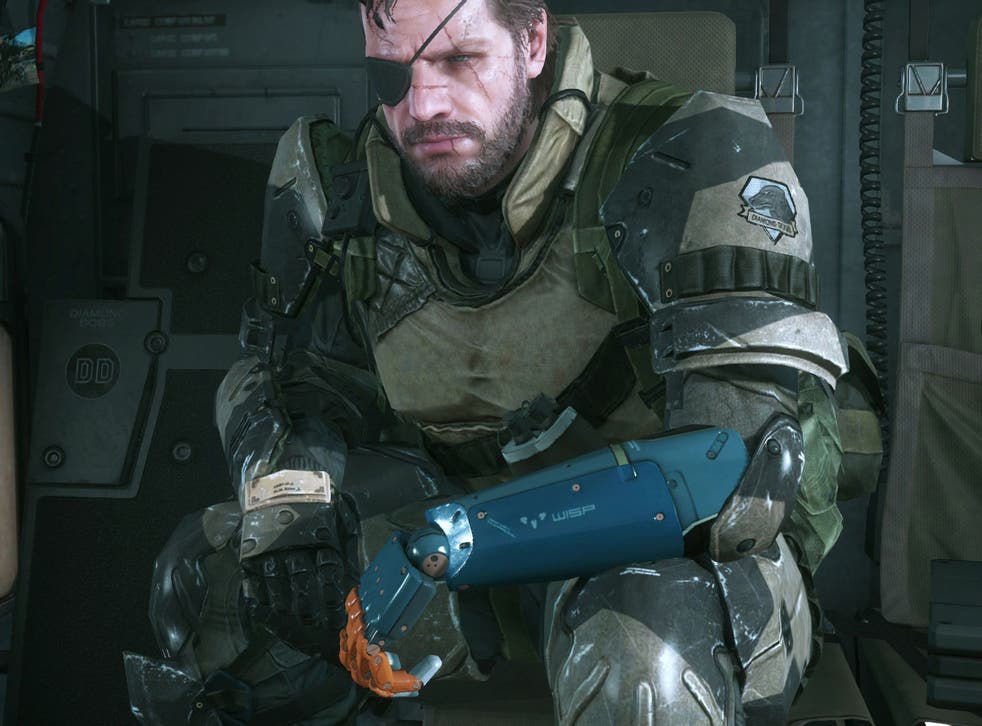 Games developer Konami will be giving a custom-made prosthetic arm inspired by the Metal Gear series to one lucky fan at an upcoming 'bodyhacking' convention.
James Young, 25, will be the recipient of the futuristic limb, which has been designed for him by reknowned prosthetic artist Sophie de Oliviera Barata.
The arm is inspired by the prosthetic arm seen in Konami's Metal Gear Solid V: The Phantom Pain, the latest in the legendary games series.
In the game, the hero Big Boss awakes from a nine-year coma to find that his left arm has been removed due to extensive damage. Over the course of the story, he adapts and expands his new arm's capabilities, until it becomes a vital part of his arsenal.
While it's unlikely that Young's arm will be able to shoot rockets or stun his enemies with lightning like Big Boss's can in the game, it will still make a huge difference to his life.
After falling under a Docklands Light Railway (DLR) train as it pulled into a station in east London in May 2012, doctors had no option but to amputate Young's left arm and leg while he was in a two-week-long medically-induced coma.
Shortly after receiving his beige and unappealing NHS-issued prosthetic arm, he came across Konami's Phantom Limb Project, which was looking for amputees interested in technology and gaming to take part in the creation of their own customised limb.
After meeting with Barata and rest of the team at Bristol's Open Bionics, James was selected as the beneficiary, and he's been working with the group to develop the design and capabilities of his new limb.
Barata is known for her eye-catching and innovative prosthetics - she was responsible for the design of singer Viktoria Modesta's crystal-adorned leg, which she wore during a performance at the London 2012 Paralympics closing ceremony.
Young's new arm, along with a documentary chronicling its creation, are set to be unveiled at the BDYHAX body-and-biohacking convention in Texas at the end of February, where bodybuilders, tattoo artists and technological limb replacement experts will meet to discuss their passion for enhancing their bodies.
Register for free to continue reading
Registration is a free and easy way to support our truly independent journalism
By registering, you will also enjoy limited access to Premium articles, exclusive newsletters, commenting, and virtual events with our leading journalists
Already have an account? sign in
Register for free to continue reading
Registration is a free and easy way to support our truly independent journalism
By registering, you will also enjoy limited access to Premium articles, exclusive newsletters, commenting, and virtual events with our leading journalists
Already have an account? sign in
Join our new commenting forum
Join thought-provoking conversations, follow other Independent readers and see their replies