The Independent's journalism is supported by our readers. When you purchase through links on our site, we may earn commission.
LinkedIn: Having a public profile just got more risky thanks to new US court ruling
You can protect yourself by changing your privacy settings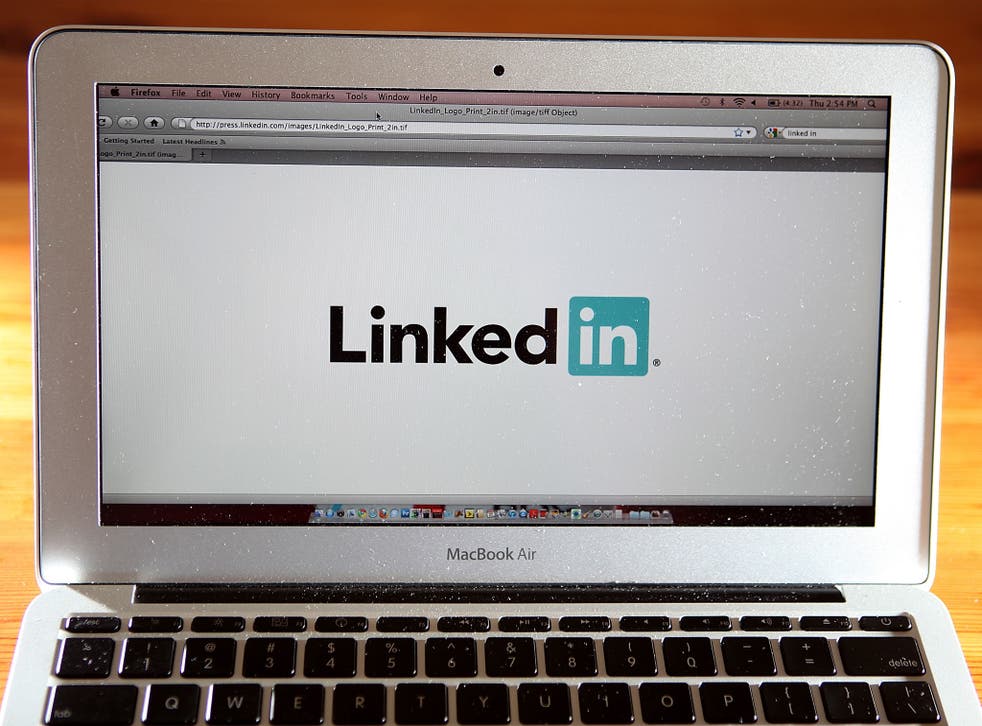 LinkedIn must allow a company that specialises in working out when people are planning to leave their jobs, to continue to scrape data from public user profiles on the site.
People tend to update their LinkedIn profiles when they're about to start looking for a new job, and hiQ can see when this happens, conduct an analysis, and even warn the person's current employer that they could be about to leave.
"We provide a crystal ball that helps you determine skills gaps or turnover risks months ahead of time, and a platform that shows you how and where to focus your efforts," the company's website reads.
11 hidden Google Chrome features you didn't know existed

Show all 11
LinkedIn used "various blocking techniques" to stop hiQ from scraping its users' data earlier this year, and argued that the startup was violating the 1986 Computer Fraud and Abuse Act.
hiQ took LinkedIn to court, and US District Judge Edward Chen has ruled in its favour.
"In summary, the balance of hardships tips sharply in hiQ's favor," the judge declared.
"In particular, the Court is doubtful that the Computer Fraud and Abuse Act may be invoked by LinkedIn to punish hiQ for accessing publicly available data; the broad interpretation of the CFAA advocated by LinkedIn, if adopted, could profoundly impact open access to the Internet, a result that Congress could not have intended when it enacted the CFAA over three decades ago.
"Furthermore, hiQ has raised serious questions as to whether LinkedIn, in blocking hiQ's access to public data, possibly as a means of limiting competition, violates state law."
LinkedIn has been ordered to roll back its blocking technologies and allow hiQ to keep scraping data from public profiles.
"We were stunned by LinkedIn's actions, especially given their longtime familiarity with hiQ's product and business," said Mark Weidick, the CEO of hiQ.
"I run a company whose very existence is tied to the notion of public data really being equally accessible to all members of the public. LinkedIn's attempt to wall-off this public information — viewable by anyone with a web browser — is not just a danger to hiQ, but to any company that uses public sources to inform the services they provide."
hiQ only monitors LinkedIn users who work for companies that use hiQ's services, but the ruling could still concern a lot of people.
As hiQ can only scrape data from public profiles, however, you can protect yourself by changing your privacy settings.
Open your profile page, click Edit your public profile on the right-hand side of the page and select Make my public profile visible to no one in the Customize Your Public Profile section.

Register for free to continue reading
Registration is a free and easy way to support our truly independent journalism
By registering, you will also enjoy limited access to Premium articles, exclusive newsletters, commenting, and virtual events with our leading journalists
Already have an account? sign in
Register for free to continue reading
Registration is a free and easy way to support our truly independent journalism
By registering, you will also enjoy limited access to Premium articles, exclusive newsletters, commenting, and virtual events with our leading journalists
Already have an account? sign in
Join our new commenting forum
Join thought-provoking conversations, follow other Independent readers and see their replies