Logitech Zerotouch lets people communicate with their houses by talking to their car
The app has introduced integration with Amazon's Alexa, meaning that it can be used to control everything from lighting to heating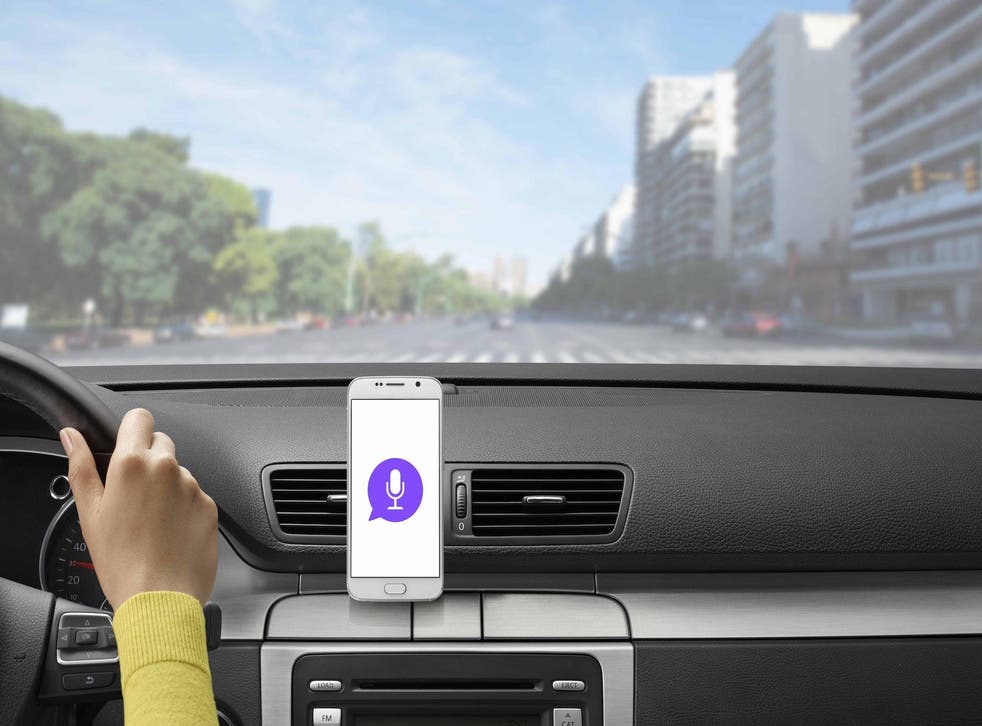 People can finally talk to their houses by shouting at their cars.
Amazon and Logitech have announced that they will bring the Alexa voice assistant to the ZeroTouch app. That means that people can set up their phones in their car and use it to talk to the voice assistant without using their hands – and in doing so give instructions to everything from their lights to their heating.
Logitech has long sold ZeroTouch, a special mount for people's phones that gives access to a personal assistant that can be used without being touch and so is intended to keep people from being distracted while driving. But the company has now announced that the app will include Amazon's Alexa, a voice assistant that can be used with a wide range of features.
Gadget and tech news: In pictures

Show all 25
As such, it becomes the first mainstream way of getting access to the voice technology in the car. A wide range of companies have announced that they are working on the feature – most notably Ford – but that is expected not to come until later in the year and will in most cases require a new car.
As well as giving access to Alexa's smart home capabilities, the app can now call on the information that it has access to. So, for instance, a driver can ask for the weather, news or a Kindle book – or integrate the thousands of third-party skills that have previously been available mostly through the Echo smart speaker.
"We're excited to collaborate with Logitech to bring Alexa into the vehicle," said Aaron Brown, Director of Amazon Alexa. "Voice is the future, and this is particularly true in cars. The ability to use your voice to control your smart home, manage to-do lists, access Kindle content, and more makes for a safer, more enjoyable driving experience. We can't wait for Logitech customers to try this out."
Logitech sells the ZeroTouch for £49.99 or £59.99, depending on what car mount it comes with. Anyone with the ZeroTouch app can update it for free in the Google Play Store.
Logitech's ZeroTouch lets you speak to your car
ZeroTouch is currently only available for Android but Logitech is thought to be working to bring the technology to the iPhone.
Register for free to continue reading
Registration is a free and easy way to support our truly independent journalism
By registering, you will also enjoy limited access to Premium articles, exclusive newsletters, commenting, and virtual events with our leading journalists
Already have an account? sign in
Register for free to continue reading
Registration is a free and easy way to support our truly independent journalism
By registering, you will also enjoy limited access to Premium articles, exclusive newsletters, commenting, and virtual events with our leading journalists
Already have an account? sign in
Join our new commenting forum
Join thought-provoking conversations, follow other Independent readers and see their replies