London attack: Theresa May's plan for internet regulation could make life easier for terrorists, campaign group warns
'This could be a very risky approach,' warns the Open Rights Group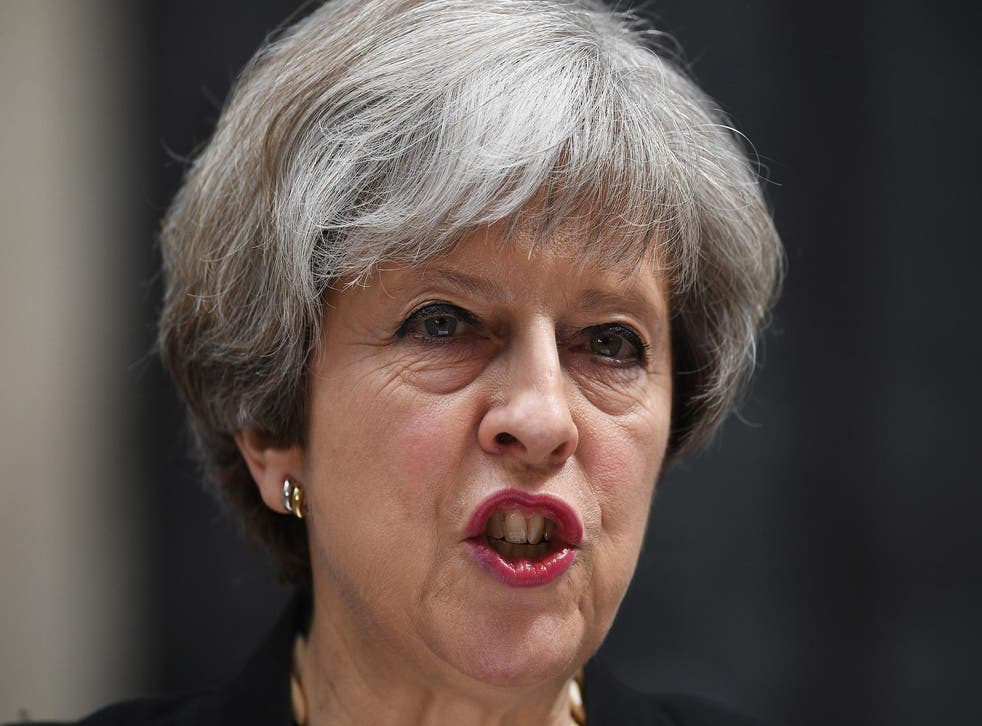 Theresa May is planning a huge change to the way the internet works that would make life easier for terrorists, a campaign group has claimed.
The Prime Minister's proposal to regulate the internet and encryption – weakening security for everyone so that messages can be read by intelligence agencies – is a "very risky approach" that will put more people in danger, according to the Open Rights Group.
Ms May has continually said she will look for more controls and regulation on the ways the internet works, and the Conservative manifesto lays out a number of ways that the party will look to close down how the internet works if it is elected. She reiterated those plans in stronger terms than ever after the London Bridge attack over the weekend.
Manchester explosion in pictures

Show all 37
But technology companies and security experts have warned each time that adding such powers would have the effect of making other people less safe and may not stop terrorism at all. And now the Open Rights Groups have warned that it may actually make it harder to stop such attacks in the future.
"If successful, Theresa May could push these vile networks into even darker corners of the web, where they will be even harder to observe," wrote Jim Killock, the campaign group's executive director.
"But we should not be distracted: the internet and companies like Facebook are not a cause of this hatred and violence, but tools that can be abused. While governments and companies should take sensible measures to stop abuse, attempts to control the internet is not the simple solution that Theresa May is claiming."
Ms May didn't say in her speech after the London attacks that encryption or any other internet technologies actually enabled the terrorists, or that reducing them would have had any effect on stopping any of the recent attacks.
Theresa May: The internet provides a safe space for extremist ideologies to breed
The group noted that "real solutions" would "require attempts to address the actual causes of extremism". "Debating controls on the internet risks distracting from these very hard and vital questions," Mr Killock wrote.
Register for free to continue reading
Registration is a free and easy way to support our truly independent journalism
By registering, you will also enjoy limited access to Premium articles, exclusive newsletters, commenting, and virtual events with our leading journalists
Already have an account? sign in
Register for free to continue reading
Registration is a free and easy way to support our truly independent journalism
By registering, you will also enjoy limited access to Premium articles, exclusive newsletters, commenting, and virtual events with our leading journalists
Already have an account? sign in
Join our new commenting forum
Join thought-provoking conversations, follow other Independent readers and see their replies