London Brexit protests cancelled after name change, with organisers saying 50,000-strong event was 'too dangerous'
Protestors have launched an event called 'London STILL Stays', arguing that the 'only way it will be cancelled is if Brexit is cancelled'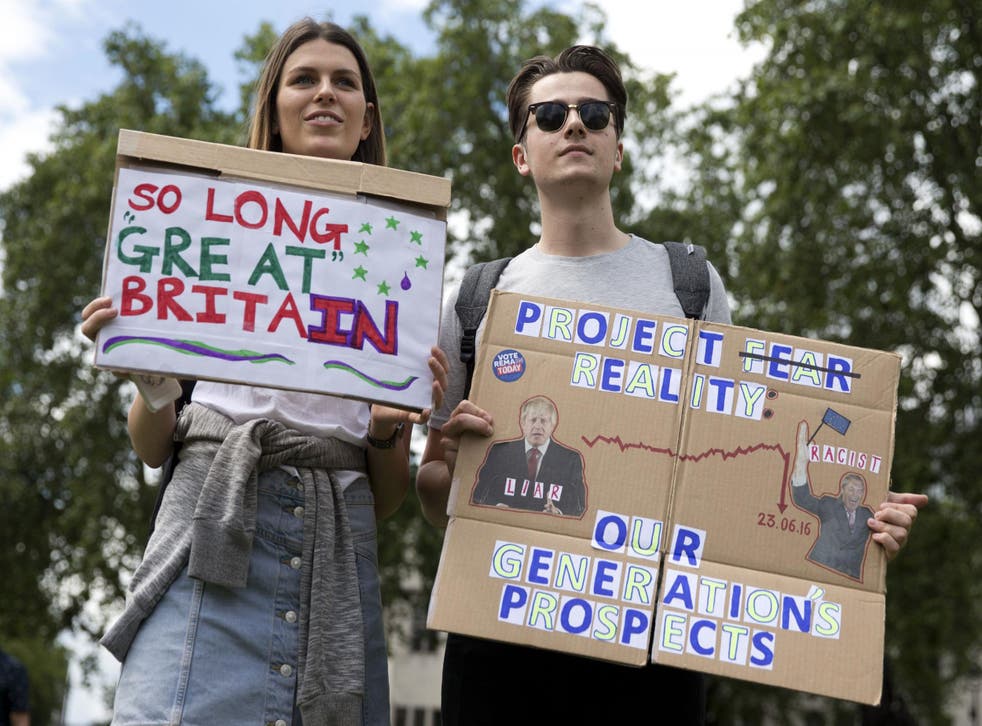 A protest that was to see tens of thousands of people march against Brexit has been cancelled because it was "too dangerous to go ahead".
Protestors had planned to march on Trafalgar Square to signal their discontent about the British vote to leave the EU. Over 50,000 people had signalled that they would attend the event before it was cancelled just a day before it was supposed to go ahead.
The event had already proved controversial after those behind it changed the name to apparently embrace Leave voters. It had initially been called "London stays" but was then altered to "stand together".
6 ways Britain leaving the EU will affect you

Show all 6
Now the event has been cancelled entire meaning that nobody can join in Facebook.
Organiser Jessica Rodgers said that the event had only started with a plan to bring "20 friends together" and wasn't prepared for "over 50,000 people who want to stand together in London".
"We've tried all we can to ensure this could go ahead. However logistically it's not possible to ensure a safe event," wrote Ms Rodgers. "Trafalgar Square can hold 10,000 people - and that's with security barriers, stewards, road closures, and a full contingency plan. Considering the speed with which this event has picked up, arranging everything required in time is simply not possible.
"Given this, with a heavy heart, it's too dangerous for the attendees for the event to go ahead."
She urged supporters not to turn up to Trafalgar Square in the hope that the event would go ahead. "The logistics are not in place to ensure the safety of everybody planning to attend, and we do want the media attention around this to remain positive," Ms Rodgers wrote.
But another event has already been formed, and has already received over a thousand supporters, which has said that "This protest is still happening".
"The only way it will be cancelled is if Brexit is cancelled," the organisers write. "We have thousands of people coming from around London (and further) to peacefully protest the referendum result."
Register for free to continue reading
Registration is a free and easy way to support our truly independent journalism
By registering, you will also enjoy limited access to Premium articles, exclusive newsletters, commenting, and virtual events with our leading journalists
Already have an account? sign in
Register for free to continue reading
Registration is a free and easy way to support our truly independent journalism
By registering, you will also enjoy limited access to Premium articles, exclusive newsletters, commenting, and virtual events with our leading journalists
Already have an account? sign in
Join our new commenting forum
Join thought-provoking conversations, follow other Independent readers and see their replies