London man stabbed and robbed of his copy of GTA 5
The latest title in the Grand Theft Auto series was given a midnight launch in stores across the UK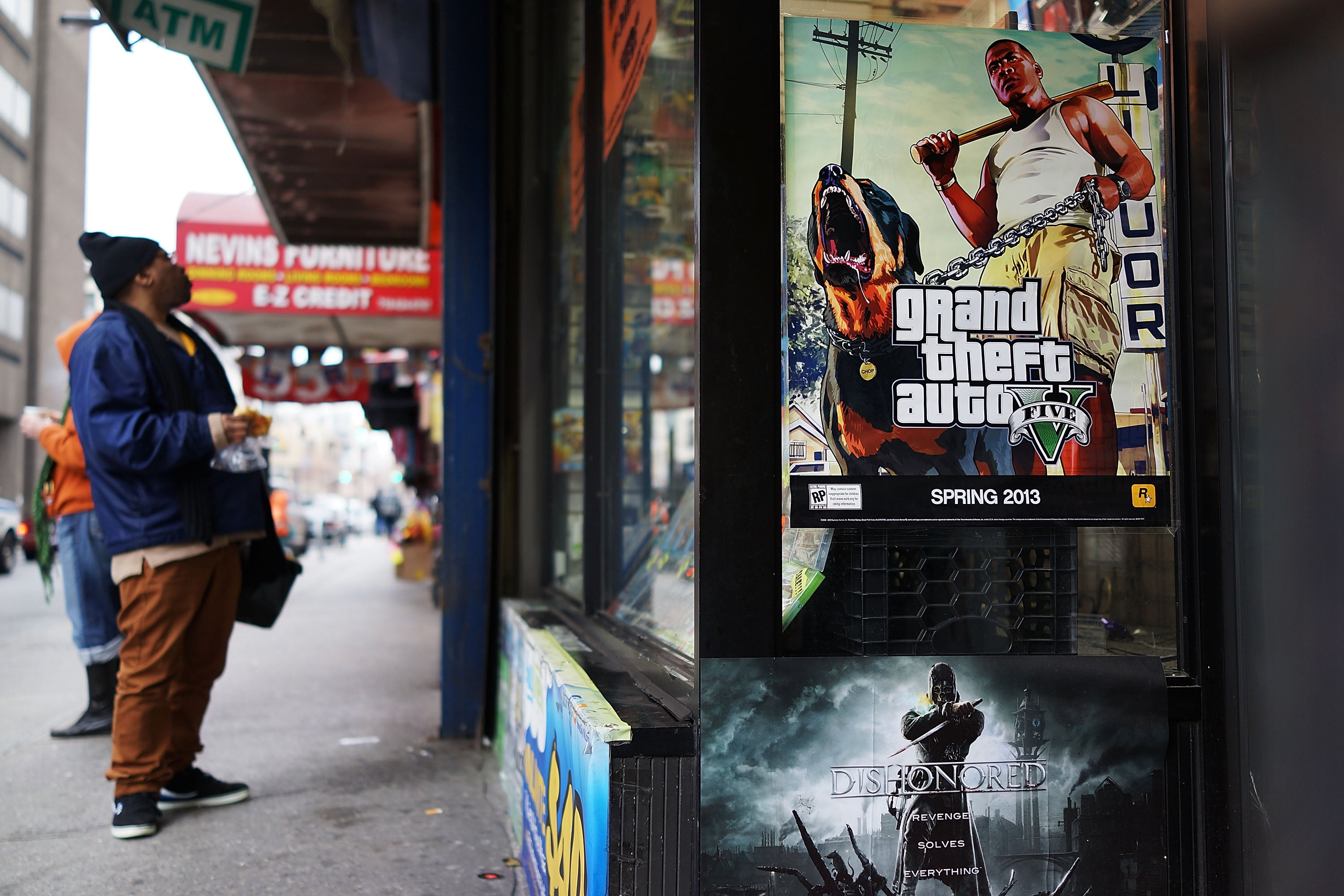 A 23-year-old man was stabbed and robbed as he walked home from an Asda superstore in North West London in the early hours of the morning.
He had been out shopping for the latest title in the Grand Theft Auto videogame series, and was robbed of his purchase by the attackers.
A Scotland Yard spokesman said: "We were called at 1.20am to Princes Avenue, Colindale. A 23-year-old man was shopping, then on his way back home he was hit with a brick and stabbed.
"He was robbed of items he had bought from a nearby Asda supermarket, including a copy of Grand Theft Auto."
The spokesperson added: "He was taken to a north London hospital where he is currently in a stable condition. We think he was attacked on Princes Avenue by multiple suspects although it is unclear how many at this stage."
Stores across the country organised midnight launches for the highly anticipated videogame, and sales of the title are expected to generate £1 billion in revenue for developer Rockstar. The game reportedly cost over £170 million to make – a budget more than equal to the most expensive Hollywood blockbusters.
Reviews of the title – which includes multiple violent gameplay elements – have been uniformly positive; with critics praising the title's vast and detailed gameworld, anarchic sense of humour and multiple narratives.
But there has been also criticism aimed at the game's lack of a female protagonist and its inclusion of scenes of torture. In these the player has to pull out a victim's teeth and break their kneecaps.