Mac Pro: New Apple updates mean that high-end computer stands out among computer line-up
Value of Apple's professional computer has seemingly sunk in recent years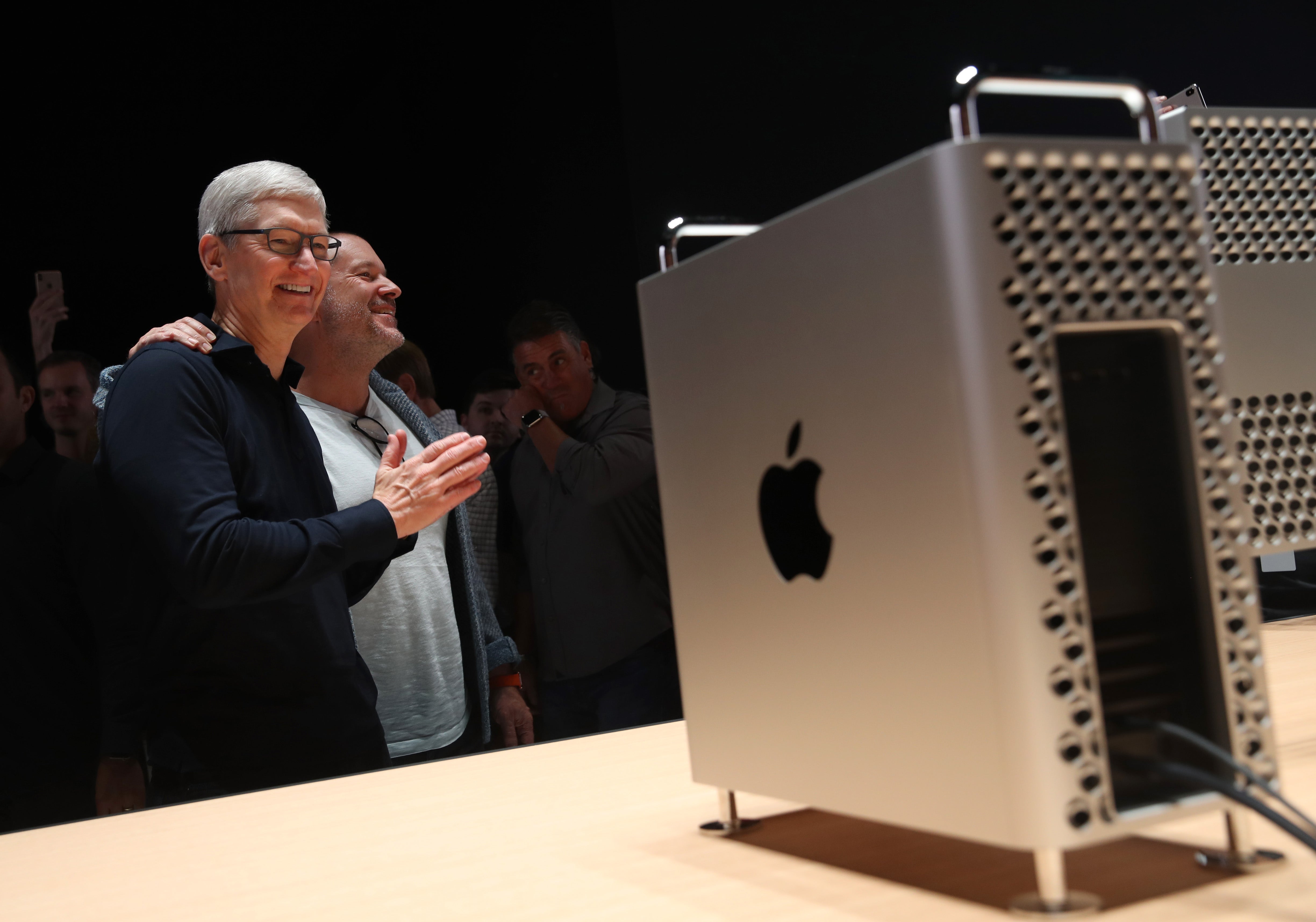 Apple's latest Mac updates have left one computer standing out in its line-up.
The high-end Mac Pro, which starts at £5,499 and has gone without a significant update for years, is now the only computer in Apple's line-up to include an Intel processor.
Apple started transitioning away from that Intel technology in 2020, when it announced that it was launching its own chips, under the branding Apple Silicon. It said in June 2020, when it started that process, that all of its computers would switch to its own processors in two years.
That mostly happened on time, with its MacBooks, iMacs and more now all including different versions of Apple's M1 or M2 processors. The chips have even made their way to Apple's iPads.
Apple has repeatedly said that its own chips are both more powerful and more efficient than those offered by Intel, and various tests and reviewers have agreed.
But in its highest-end, most expensive computer, users are still unable to actually get those chips. The Mac Pro – first released in 2019 – still includes an Intel chip.
When Apple released its new Mac Mini, this week, it dropped an older version that still included an Intel i5 processor and so left the Mac Pro as the only one of its computers still using that technology.
Apple has repeatedly reassured customers that an upgraded version of the Mac Pro is coming. While it missed its own deadline of June 2022, it has nonetheless indicated that it is still working on an update.
Apple may have been expected to drop the Mac Pro branding when it released the Mac Studio, in March 2022. Like the Mac Pro, that computer is aimed at professionals and acts as a standalone computer so that users can add their own display and other accessories.
The company has seemingly been hit by delays while working on the new Mac Pro, however. Work has struggled because of changes in Apple's plans for its most powerful processors and a potential change of location for where it will be built, according to reliable reporter Mark Gurman.
As the computer goes without updates, its value appears to be rapidly declining. As the new Mac Mini was released, some noted that even Apple gives only a tiny amount of credit for trading in the high-end computer – with a top-of-the-range Mac Pro not even offering enough to buy a base iPhone 14 Pro.
The new Mac Mini with an M2 processor was announced alongside updates to the 14-inch and 16-inch MacBook Pro on Tuesday. While Apple did not explicitly announce the discontinuation of the old Intel Mac Mini, it disappeared from its website at the same time as the new models appeared.
Join our commenting forum
Join thought-provoking conversations, follow other Independent readers and see their replies