MacOS High Sierra: Why you should pause before installing new Apple computer software update
The risks are much greater and the rewards are much smaller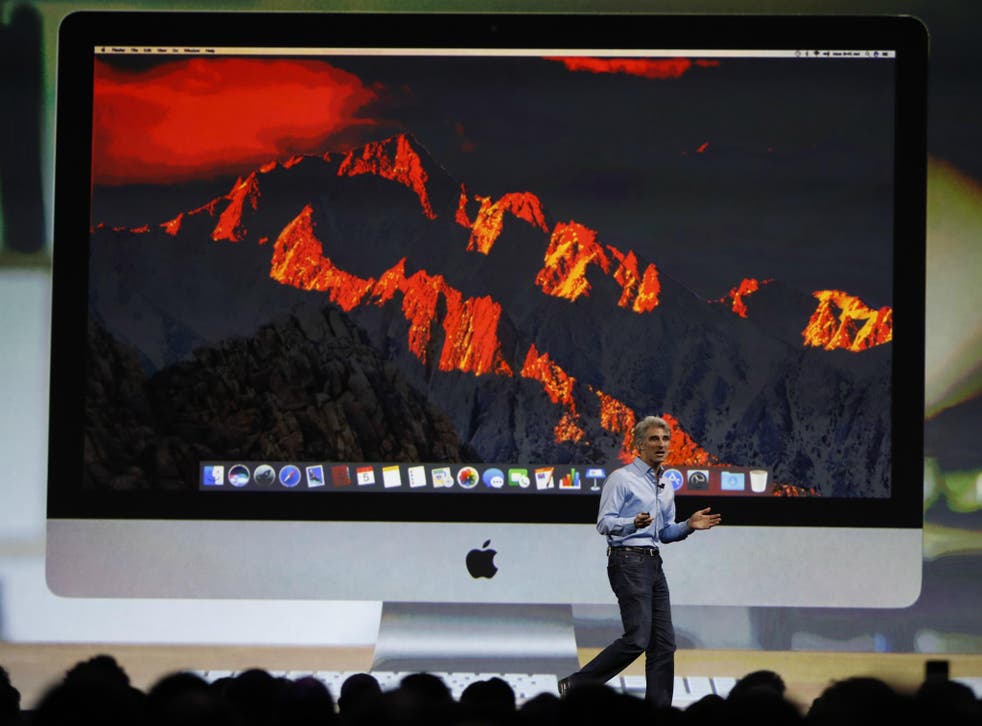 Apple just released the newest version of MacOS. But that doesn't mean you should install it straight away.
Despite the fact that the new software is shiny and exciting, it's also a little bit risky. So it's worth being patient, and perhaps waiting to install the new software until you're sure that everything's in order.
And whatever you do, before installing you need to make sure that everything's safely backed up and ready to go, as when you install every operating system update. Make sure that everything on your computer is copied somewhere else – just in case something goes wrong during the installation process.
There's a range of reasons to wait a couple of days until you've made sure Apple has refined and updated the operating system. But they all come down to two main things: the risks are much higher and the rewards are much less interesting.
Gadget and tech news: In pictures

Show all 25
It's likely that you rely on your Mac for a lot more, even in today's age of the iPad and cloud-first computing. So the risks are much higher: if anything goes wrong, you could lose all of your much-loved pictures and other data.
That means that it's especially important to keep your primary computer safe. If you have a spare or secondary one, then of course the risk from installing is far lower.
What's more, the gains you get from updating are a lot less exciting, so there's a lot less reward for the risk. MacOS is now a fairly stable platform that receives evolutionary rather than revolutionary updates, each of which tends to tweak features rather than introduce entirely new ones.
Even iOS 11 was a relatively muted updated, but this year introduced a range of new features, especially for the iPad: an entirely restructured way of doing multitasking, new photo editing tools, a redesigned control centre and more. But High Sierra mostly brings the accompanying tweaks to the Mac so that those new features can be used, and adds little in terms of features.
Indeed, the most dramatic update in High Sierra is also its riskiest. Underlying the entire update is a change to the file system your computer uses to store everything – that will make it a lot quicker to do some tasks once it's updated, but also makes it a little more dangerous in case anything goes wrong.
That happened on the iPhone and iPad last year. But their storage is a lot more straightforward since it's entirely controlled by Apple and lives inside the phone, whereas far more can go wrong with changes to a Mac's storage.
As such, if you have a great deal of important stuff saved on your computer it might safest to wait until the next big version of High Sierra, which will probably come out fairly soon. At a certain point you'll want access to the new features – and at a certain point after that it will become unsafe to be on Sierra anymore, since Apple won't be updating it – but it might be worth waiting it out for a couple of days.
Register for free to continue reading
Registration is a free and easy way to support our truly independent journalism
By registering, you will also enjoy limited access to Premium articles, exclusive newsletters, commenting, and virtual events with our leading journalists
Already have an account? sign in
Register for free to continue reading
Registration is a free and easy way to support our truly independent journalism
By registering, you will also enjoy limited access to Premium articles, exclusive newsletters, commenting, and virtual events with our leading journalists
Already have an account? sign in
Join our new commenting forum
Join thought-provoking conversations, follow other Independent readers and see their replies