Man has leg amputated after falling on to railway tracks while playing Pokemon Go
Rising injuries caused by mobile phone distraction 'an important public health concern', say doctors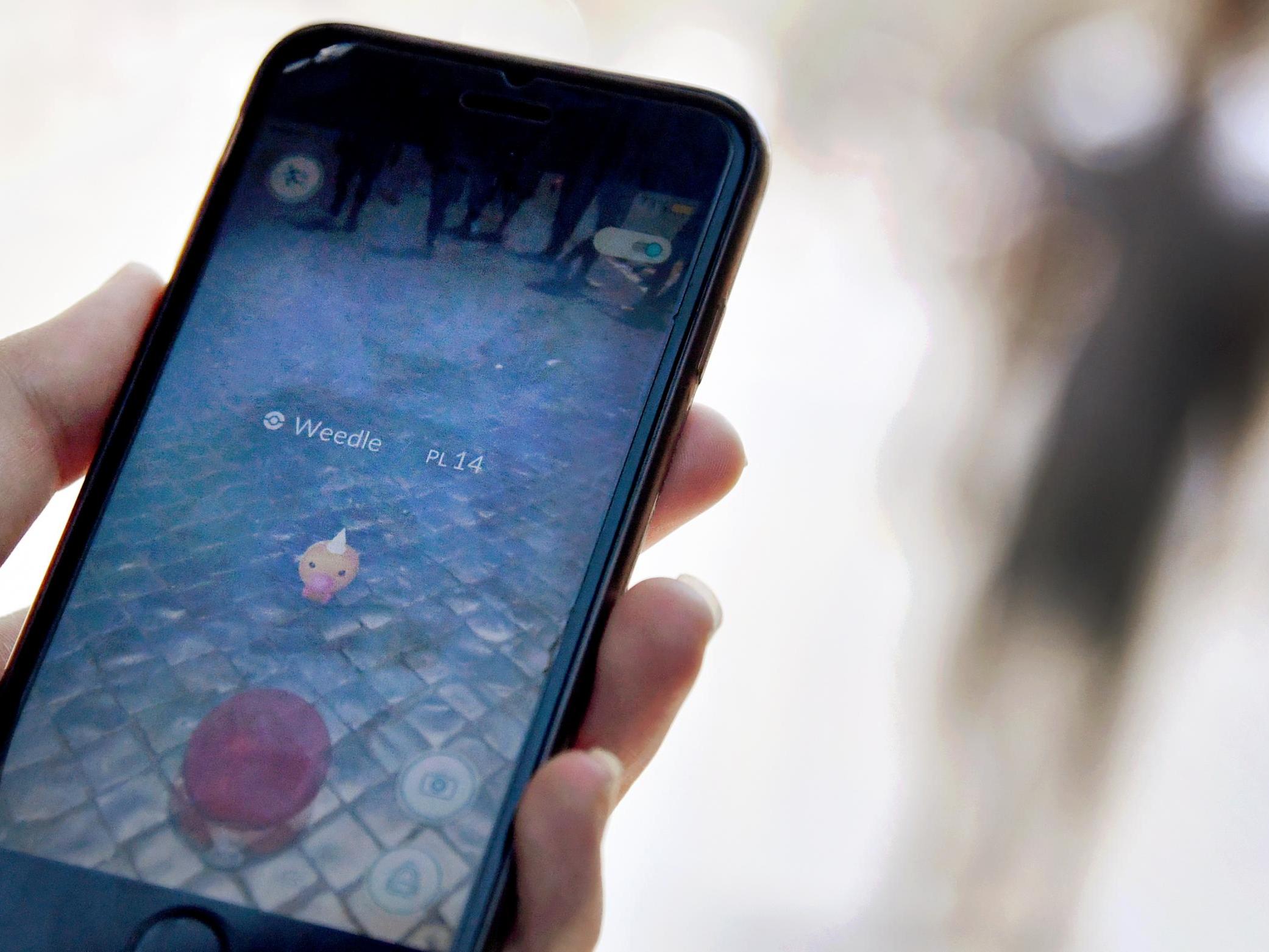 Surgeons were forced to amputate the leg of a man who fell onto railway tracks while playing Pokemon Go.
The Briton suffered high-voltage electrical burns in the accident, which has been flagged by doctors to illustrate the rising number of people injured while distracted by mobile phones.
Pedestrian injuries caused by mobile phone use increased by 35 per cent between 2010 and 2014, according to a previous study, and ownership of devices has since continued to grow.
There were regular reports of injuries and even deaths with possible links to Pokemon Go, an augmented reality app in which gamers hunt for animated creatures in the real world, as it became wildly popular in the weeks after its release in 2016.
In Bosnia players strayed into minefields, while in the US they were blamed for a rise in traffic accidents.
Plastic surgeons at Salisbury NHS Foundation Trust have now highlighted "a unique case of electrical injury resulting in significant disability" linked to the game.
The patient, a "fit and well young man", was taken to the Wiltshire city's emergency department after falling face down onto high-voltage train lines, according to a paper published in BMJ Case Reports.
He suffered 7 per cent "full thickness burns", which destroy both layers of skin and penetrate the tissues underneath. His right knee and arm, as well as both thighs and his chest, were badly burned.
Doctors were forced to amputate the man's right leg above the due to "extensive tissue loss" and nerve damage, according to the paper, which did not say when or where the accident happened.
"The impact of pedestrian mobile phone use is an important public health concern," wrote authors Kate Gemma Richards, Kai Yuen Wong and Mansoor Khan. "This will become an increasing focus with the further development of augmented-reality activities."
The surgeons noted that Pokemon Go warned users of the risks of distraction and have taken action to prevent the game leading players to "certain no-go areas".
But they added: "Warnings are unlikely to be sufficient to reduce all risks associated with augmented reality games.
"Measures to reduce the more general risks associated with distraction are therefore crucial. This includes speed-calming measures, changes to sidewalks and fines for distracted pedestrians.
"The use of mobile phones causes both auditory and visual distraction, and this should be considered when developing measures to re-orientate users to hazardous situations."
Distraction could be a factor in 10 per cent of pedestrian injuries or deaths, according to research published in 2014. Injuries associated with pedestrian mobile phone use are increasing faster than those linked to driver use, a study the previous year suggested.
Research has found that people are more prone to risky behaviour when using mobile devices.
Join our commenting forum
Join thought-provoking conversations, follow other Independent readers and see their replies