Man who invented pop-ups ads: 'I'm sorry'
MIT scholar came up with code as a programmer in the 90s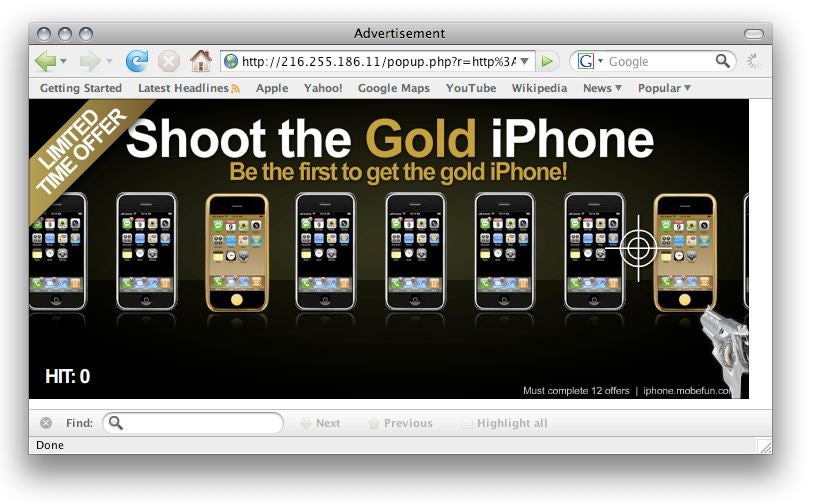 The man responsible for you being bombarded with pop-ups for poker and geographically-misleading sex when you try and illegally stream the latest episode of The Good Wife has apologised, insisting that his "intentions were good".
Like Oppenheimer in the wake of the atomic bomb, Ethan Zuckerman has shown regret for his invention, saying that 20 years ago he had no idea what horrors the code would be used for.
Now leading the Center for Civic Media at MIT, Zuckerman explained the genesis of the pop-up (and its surprising link with the "celebration of anal sex") in an essay on The Atlantic:
"At the end of the day, the business model that got us funded was advertising. The model that got us acquired was analyzing users' personal homepages so we could better target ads to them. Along the way, we ended up creating one of the most hated tools in the advertiser's toolkit: the pop-up ad.
It was a way to associate an ad with a user's page without putting it directly on the page, which advertisers worried would imply an association between their brand and the page's content. Specifically, we came up with it when a major car company freaked out that they'd bought a banner ad on a page that celebrated anal sex. I wrote the code to launch the window and run an ad in it. I'm sorry. Our intentions were good."
Zuckerman, a programmer at the time, said that Geocities used his code when it launched pop-ups a few weeks later, and the rest was 'YOU ARE THE ONE MILLIONTH VISITOR' history.
Join our commenting forum
Join thought-provoking conversations, follow other Independent readers and see their replies