The Independent's journalism is supported by our readers. When you purchase through links on our site, we may earn commission.
Mark Zuckerberg lied to Congress about Facebook data scandal, Congressman claims
'This needs to be investigated and the people responsible need to be held accountable'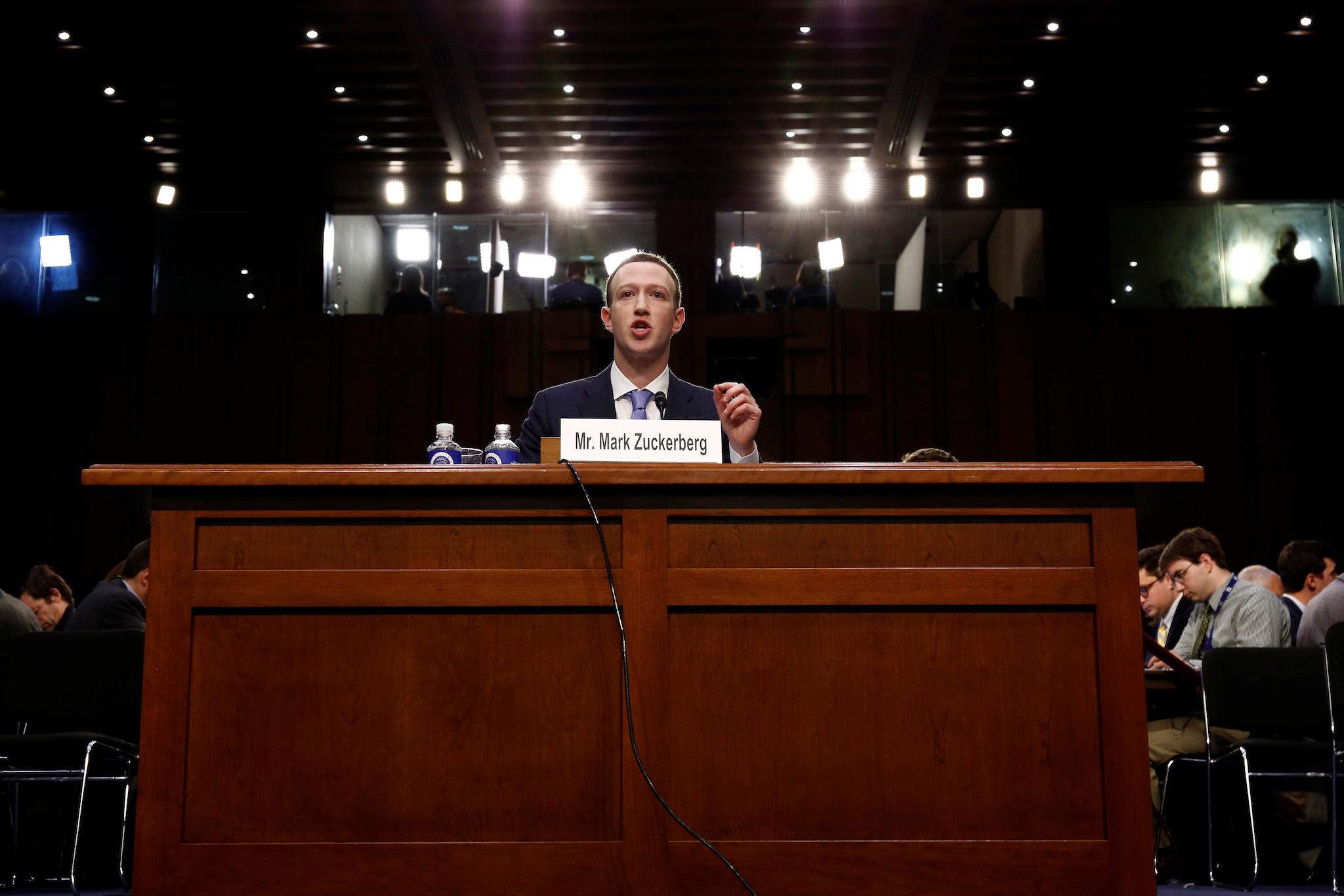 A US Congressman has claimed that Facebook CEO Mark Zuckerberg may have lied to Congress about how much control users have over their data.
Congressman David Cicilline, a Democratic representative for Rhode Island, made the allegation following a report that Facebook gave Apple, Samsung and other firms "deep access" to its user data as part of a data-sharing partnership.
"Sure looks like Zuckerberg lied to Congress about whether users have 'complete control' over who sees our data on Facebook," Congressman Cicilline said on Twitter.
"This needs to be investigated and the people responsible need to be held accountable."
How to stop Facebook from revealing everything about you
Show all 9
Mr Zuckerberg appeared before Congress voluntarily in April to answer questions about the way it handles users' data in the wake of the scandal surrounding Cambridge Analytica – the UK data firm that harvested personal information from around 87 million Facebook accounts for the purpose of political profiling.
During the hearing, Mr Zuckerberg said: "You should have complete control over your data... If we're not communicating this clearly, that's a big thing we should work on."
According to a report in The New York Times on Sunday, Facebook began granting inappropriate access to personal information of its users to third parties around 10 years ago.
Around 60 device manufacturers formed the data-sharing partnerships, which were used to expand the reach of the social network before app stores were commonplace.
The report suggests that these partnerships are in breach of a 2011 consent decree by the US Federal Trade Commission (FTC), which barred Facebook from granting other companies access to user date without explicit consent.
Facebook responded to the report with a blogpost explaining that the partnerships were "built on a common interest" and were standard practice for companies like Facebook, Google and Twitter.
"These partners signed agreements that prevented people's Facebook information from being used for any other purpose than to recreate Facebook-like experiences," Ime Archibong, vice president of product partnerships, said in the post titled: Why We Disagree with The New York Times.
Apple CEO Tim Cook responded to the news by saying his company did not collect personal data from Facebook users, as it did not fit with the tech giant's way of operating.
"This is so foreign to us and not data that we have ever received at all or requested – zero," Mr Cook said during Apple's annual Worldwide Developer Conference this week.
"What we did was we integrated the ability to share in the operating system, make it simple to share a photo and that sort of thing. So it's convenient for the user. We weren't in the data business. We've never been in the data business."
Former Facebook operations manager Sandy Parakilas, who left the company in 2012, responded on Twitter to the allegations brought against Facebook by saying that some of Mr Zuckerberg's statements to Congress were incorrect.
Mr Parakilas, who blew the whistle on Facebook's privacy practices during the Cambridge Analytica scandal, pointed to a comment made by Mr Zuckerberg during the Congress hearing.
The whistleblower claimed that this statement to Congress "was not correct," as some of the third parties still had access to the data of a users' contacts.
"This wasn't a small misstatement – the crux of Facebook's argument was that they fixed the friend permission problem in 2014," Mr Parakilas added.
"They shouldn't be allowed to qualify that now, after getting caught breaking their promise. Lawmakers must hold Facebook accountable."
Join our commenting forum
Join thought-provoking conversations, follow other Independent readers and see their replies