Entire country taken offline for two days after undersea internet cable cut
Ten countries affected by outages after submarine cable system is damaged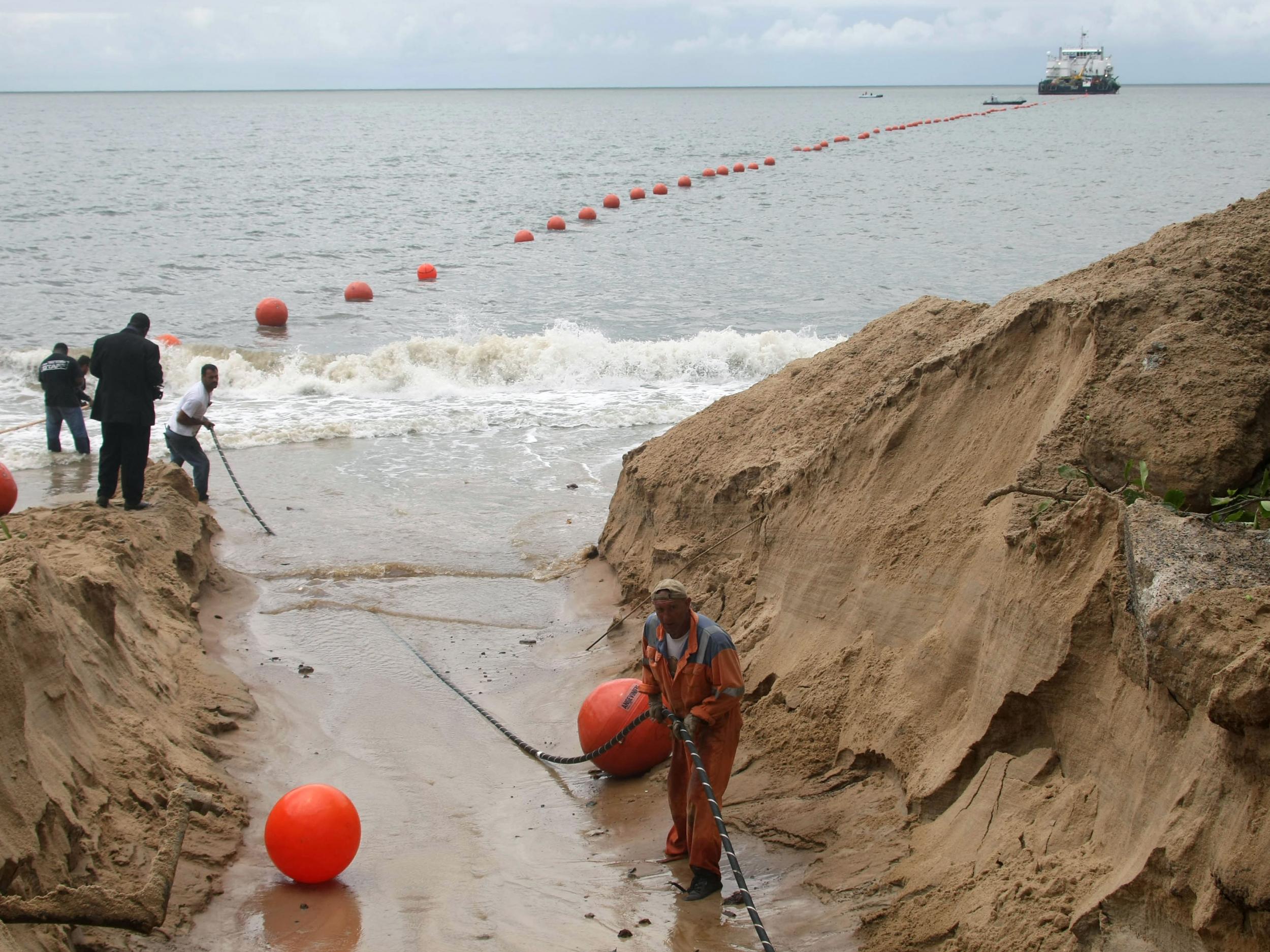 An entire country was left without internet access for two days after an undersea cable was damaged.
Mauritania was left offline for 48 hours after the African Coast to Europe (ACE) submarine cable was severed, according to infrastructure analysts. Nine other west African nations were affected by outages.
The cable system stretches 10,500 miles (17,000 kilometres) from France to South Africa, helping to provide internet connection to 22 countries – mostly on Africa's west coast.
A large part of the west of the continent was affected by outages, first reported on 30 March, after the cable broke near the Mauritanian capital Noukachott. It is thought to have been snapped by a trawler.
Mauritania, which relies solely on ACE to stay connected, was left offline for 48 hours, according to internet performance firm Dyn.
Sierra Leone, Liberia, Guinea-Bissau, Guinea, and the Gambia also experienced significant disruption, while Benin, Senegal, Equatorial Guinea and the Ivory Coast all saw less serious problems.
"The most significant, and longest-lasting disruption was seen in Mauritania, with a complete outage lasting for nearly 48 hours, followed by partial restoration of connectivity," said David Belson, senior director of internet research and analysis at Dyn.
He added: "The differences in duration and severity may be related to the other international internet connections, via terrestrial cable or satellite, that the providers in these countries have in place, resulting in varying levels of reliance on the ACE cable system."
The director of networks and international services at Orange, which heads the consortium of 19 organisations which manage ACE, tweeted a picture of the severed cable taken by workers on a maintenance vessel sent to repair it.
Jean-Luc Vuillemin said a trawler raising the cable off the seabed and slicing through it was the "likely cause" of the "major breakdown".
It is the first major outage since ACE became operational in 2012.
The head of the UK's armed forces last year warned of the vulnerability of undersea communication cables, which he said could be targeted by aggressors such as Russia.
Air Chief Marshal Sir Stuart Peach, the chief of the UK defence staff, said Moscow's ability to interfere with deep-sea cables posed a potentially "catastrophic threat" to the internet and international trade.
Conservative MP Rishi Sunak also warned in a Policy Exchange report in December that terrorists could use grappling hooks attached the fishing trawlers to strike a "crippling blow" to Britain's network.
Join our commenting forum
Join thought-provoking conversations, follow other Independent readers and see their replies