Microsoft beats market expectations, buoyed by sales of Surface tablets and the Xbox One
Surface revenue "more than doubled" whilst almost 4 million Xbox One consoles were sold in the quarter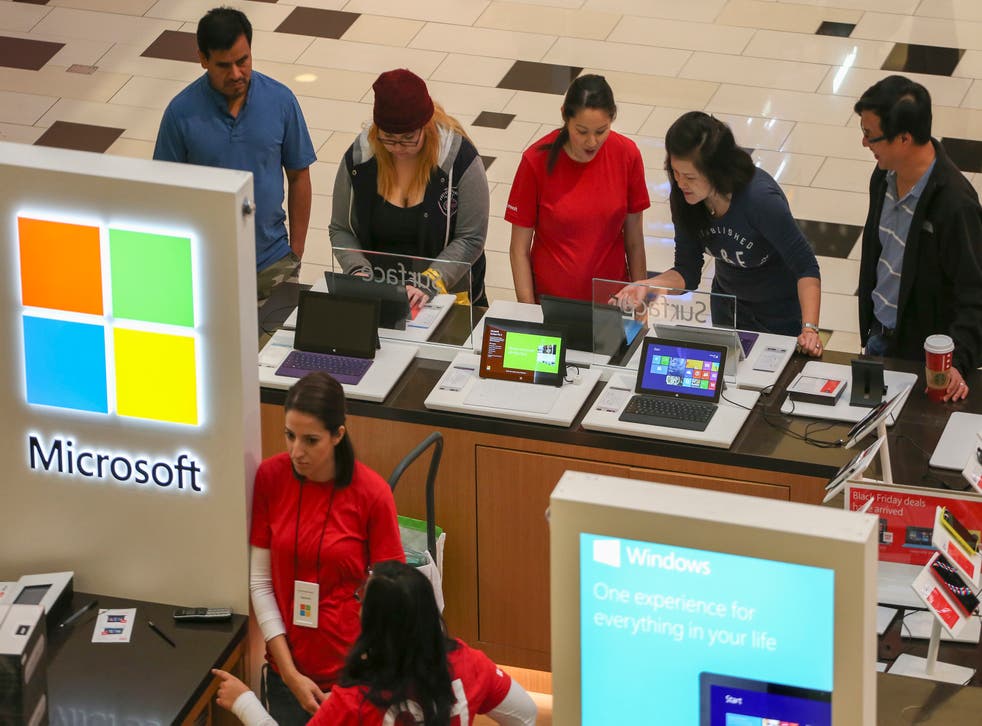 Microsoft has topped investor's expectations by announcing record revenues of $24.5bn (£14.7bn) for the October-December quarter, up 14% from the previous three months. The ongoing decline in PC sales was offset by strong sales of the company's Office suite and Xbox consoles, pushing net income to $6.56bn (£3.94bn).
The quarter proved that Microsoft's recent push into hardware is gaining momentum, with the technology giant reporting worldwide sales of 3.9 million Xbox One consoles during the quarter, along with 3.5 million sales of the now 8-year old Xbox 360. Whilst there was no mention of unit sales for Microsoft's Surface tablets, it was reported that "Surface revenue more than doubled" from the previous quarter to $893 million. This is a promising direction for Microsoft's first foray into the incredibly competitive tablet market, which is still dominated by Apple's iPad.
Microsoft is positioning the Surface, which features a detachable keyboard cover, as the future of personal computing, but it has so far failed to capture consumers' attention. The IDC recently revealed that the market share of Windows-based tablets has risen from 1% in 2012, to 3.4% in 2013. Whilst this is still a small percentage of the market, that number is predicted to rise to 10.2% by 2017.
Whilst revenue from Windows fell 3%, software income was bolstered by increasing sales of the Office suite to businesses. The software giant recently rebranded Office as a cloud-based subscription service called 'Office 365' and Microsoft revealed that the service now has 3.5 million subscribers.
There was also substantial growth for the company's Windows Phone software, which it currently licenses to phone manufacturers such as Nokia and Samsung. Windows Phone revenue increased by 50% during the quarter due to higher sales of operating system licenses and an "increase in mobile phone patent licensing revenue." Jean-Philippe Courtois, the head of Microsoft International, has been positive about the prospects for Windows Phone and announced that Windows Phones are ahead of Apple's iPhone in 24 countries.
Microsoft purchased Nokia's devices division in September, with the merge expected to complete in early 2014. Nokia recently reported a quarter-on-quarter drop in sales for its crucial holiday period, but still reported sales of 8.2 million of its Lumia phones. With the recent decline of Blackberry, Windows Phone is now clearly the third-largest mobile ecosystem, which Microsoft believes fits with its long-term strategy.
This is likely to be the last full quarter for outgoing CEO Steve Ballmer, who announced his retirement last August. Ballmer has been criticised for Microsoft's slow reaction the rapidly growing tablet and smartphone markets, which have shaken Microsoft's traditional revenue streams. Whilst Microsoft didn't release any further information regarding Ballmer's successor, a replacement is expected within the next few months.
Register for free to continue reading
Registration is a free and easy way to support our truly independent journalism
By registering, you will also enjoy limited access to Premium articles, exclusive newsletters, commenting, and virtual events with our leading journalists
Already have an account? sign in
Register for free to continue reading
Registration is a free and easy way to support our truly independent journalism
By registering, you will also enjoy limited access to Premium articles, exclusive newsletters, commenting, and virtual events with our leading journalists
Already have an account? sign in
Join our new commenting forum
Join thought-provoking conversations, follow other Independent readers and see their replies