The Independent's journalism is supported by our readers. When you purchase through links on our site, we may earn commission.
Microsoft down: Services including Xbox Live and Azure were working for users around the world
Teams, Outlook, Skype, OneDrive, Office 365, and a number of video games were affected by the outage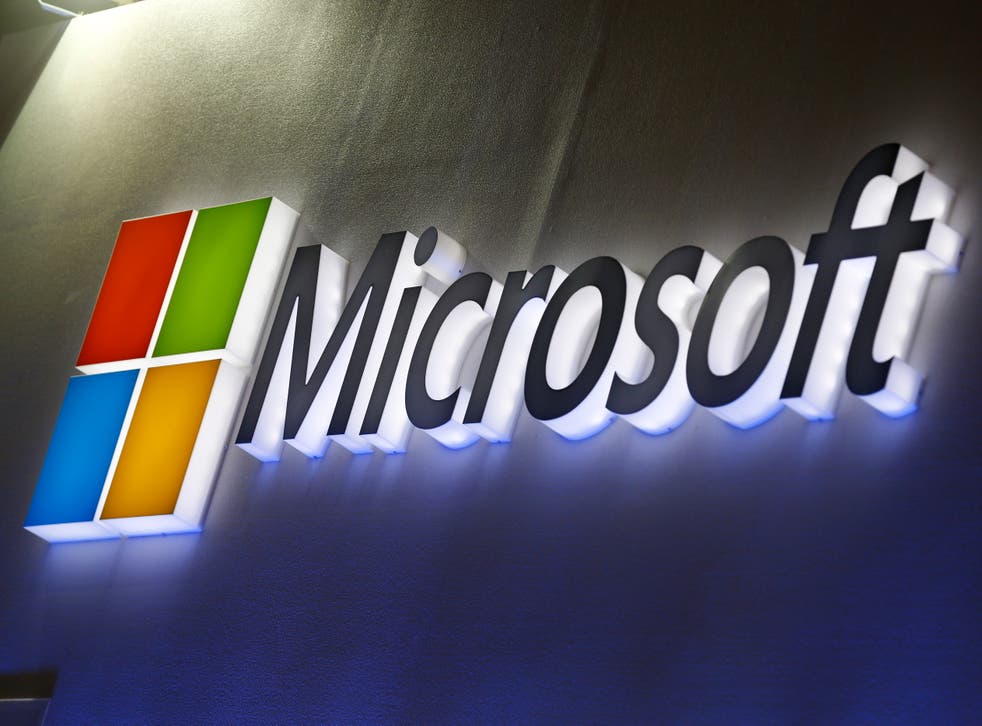 Microsoft Azure, the server software that powers Xbox Live, Teams, Outlook, and other web services went down.
"We are aware of an issue affecting the Azure Portal and Azure services", the official Microsoft Azure account tweeted. "Please visit our alternate Status Page ... for more information and updates."
The issue appears to have also affected Microsoft's other products, including Skype, OneDrive, and its Office 365 workplace suite. It continued fore around five hours before the issue was fixed.
"We've successfully resolved the issue that was causing residual impact for SharePoint Online and we've confirmed that all Microsoft 365 services have returned to a healthy state. Additional details can be found via MO248163", Microsoft's support account tweeted at 3:37am GMT.
The Azure status page confirmed during the outage that Network Infrastructure across the United States, the United Kingdom and Europe, Asia, the Middle East, and Africa have been affected - although strangely areas of Germany remain unaffected, as has Microsoft's operations in China.
It appeared that Microsoft Exchange business accounts are still operational, a silver lining that could be because the company has not yet finished moving them onto the Azure infrastructure.
The Microsoft 365 support account gave more details on the issue via a Twitter thread, saying: "We're investigating an issue in which users may be unable to access Microsoft 365 services and features. We'll provide additional information as soon as possible."
It added that the company "rerouted traffic to our resilient DNS capabilities and are seeing improvement in service availability. We're managing multiple workstreams to validate recovery and apply necessary mitigation steps to ensure complete network recovery."
It seemed that administrators, who Microsoft said would be able to access additional information via the company's internal tools, have also been left in the dark.
"There's no extra info in the admin panel except 'Reports indicate that impact is primarily to Microsoft Teams, though other Microsoft 365 and Azure services may be affected'", administrator tweeted. "Which is wrong. Maybe we'll get more details later? Doubt it."
The company's status page informed readers: "DNS issue affecting multiple Microsoft 365 and Azure services Users may be unable to access multiple Microsoft 365 services and features."
It went on to say that Microsoft has "identified a Domain Name System (DNS) issue and are working to mitigate impact", and that "reports indicate that impact is primarily to Microsoft Teams, though other Microsoft 365 and Azure services may be affected."
Microsoft told The Independent that it had "mitigated the issue impacting some service interruptions that customers may have experienced."
Due to the issues with Xbox Live, a number of video games including the Microsoft-owned Minecraft and Halo, as well as Rainbow Six Seige, Call of Duty, Fifa, and Forza are also experiencing issues, according to Downdetector.
Reports from users on the Downdetector website suggest that the issues first began around 10:00pm GMT, reaching their peak approximately one hour later. A huge number of users went to Twitter to voice their issues.
The majority of users - 72 per cent - had problems online gaming, with another 19 per cent struggling to log in.
More follows...
Register for free to continue reading
Registration is a free and easy way to support our truly independent journalism
By registering, you will also enjoy limited access to Premium articles, exclusive newsletters, commenting, and virtual events with our leading journalists
Already have an account? sign in
Register for free to continue reading
Registration is a free and easy way to support our truly independent journalism
By registering, you will also enjoy limited access to Premium articles, exclusive newsletters, commenting, and virtual events with our leading journalists
Already have an account? sign in
Join our new commenting forum
Join thought-provoking conversations, follow other Independent readers and see their replies