Microsoft hired dancers in 'schoolgirl' outfits for games industry networking event
Allegations of sexism have been persistent in the gaming industry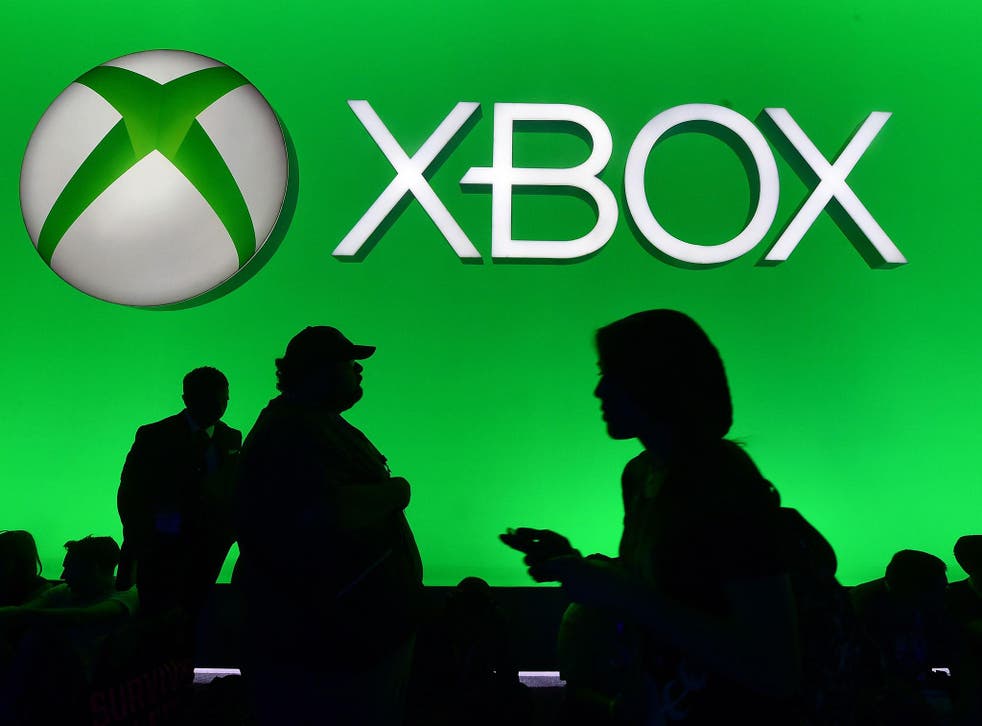 Computing giant Microsoft has come under fire after it hired dancers dressed in 'schoolgirl' outfits at a professional networking event.
Female attendees of the Game Developer Conference in San Francisco said they were left feeling "uncomfortable" and "unwelcome" by the presence of the performers.
Microsoft has since apologised, saying it "justly deserves" criticism for hiring the scantily-dressed dancers.
Microsoft, which owns Xbox, was accused of heavily basing the event's entertainment towards men at a time the gaming industry is grappling with issue of gender inclusivity.
Several women involved in the games industry posted on social media to voice their disgust.
Kamina Vincent, whose tweets at the party first drew attention to the issue, went into further detail regarding the evening's events:
"They [the hired dancers] were immediately noticeable from their outfits because they seemed dressed completely differently to everyone else for the event, wearing a cleavage enhancing crop top and short miniskirt," she told Huffington Post.
"She introduced herself and asked if we were having fun. I asked what her role was at the party. She told me that they had been hired to speak with attendees and encourage them to the dance floor.
"As I continued my questions about her presence and role at the party she quickly excused herself from the conversation and joined a group of men on a nearby sofa.
"It was a conversation that left me feeling very uncomfortable and I chose this moment to leave the party."
Gadget and tech news: In pictures

Show all 25
According to other women in the games industry, this was not an isolated incident.
Games Developer Brianna Wu said: "This is a pattern with Microsoft at their professional events.
"I have seen them hire scantily clad women to perform at their parties at San Francisco – most recently during Gamesbeat," reported The Mary Sue.
"I'm a very sex positive feminist. The issue here isn't the women, who are simply making a living. The problem is it's very inappropriate for a professional networking event.
"Our industry has extreme problems in how we represent women, and this just reinforces the idea that game development is a frat house."
Head of Xbox Games Marketing, Aaron Greenberg, said he was "very disappointed" in the presence of the hired dancers.
Microsoft has issued a full apology. Head of Xbox, Phil Spencer, said: "It has come to my attention that at Xbox-hosted events at GDC this past week, we represented Xbox and Microsoft in a way that was absolutely not consistent or aligned to our values.
"That was unequivocally wrong and will not be tolerated. This matter is being handled internally, but let me be very clear – how we represent ourselves as individuals, who we hire and partner with and how we engage with others is a direct reflection of our brand and what we stand for.
"When we do the opposite, and create an environment that alienates or offends any group, we justly deserve the criticism."
The complaints come at the same time as Microsoft makes efforts to fight sexism in gaming.
On the same day as the party in question, a Women in Games lunch was held at the conference was sponsored by Microsoft.
Microsoft has also introduced "unconscious bias" training in an attempt to reduce employees making fast judgments based on appearance, after CEO Satya Nadella acknowledged that the company's diversity standards were not good enough.
Register for free to continue reading
Registration is a free and easy way to support our truly independent journalism
By registering, you will also enjoy limited access to Premium articles, exclusive newsletters, commenting, and virtual events with our leading journalists
Already have an account? sign in
Register for free to continue reading
Registration is a free and easy way to support our truly independent journalism
By registering, you will also enjoy limited access to Premium articles, exclusive newsletters, commenting, and virtual events with our leading journalists
Already have an account? sign in
Join our new commenting forum
Join thought-provoking conversations, follow other Independent readers and see their replies