Preorders open for £2,150 Microsoft HoloLens augmented reality headset
The HoloLens Development Edition will begin shipping on 30 March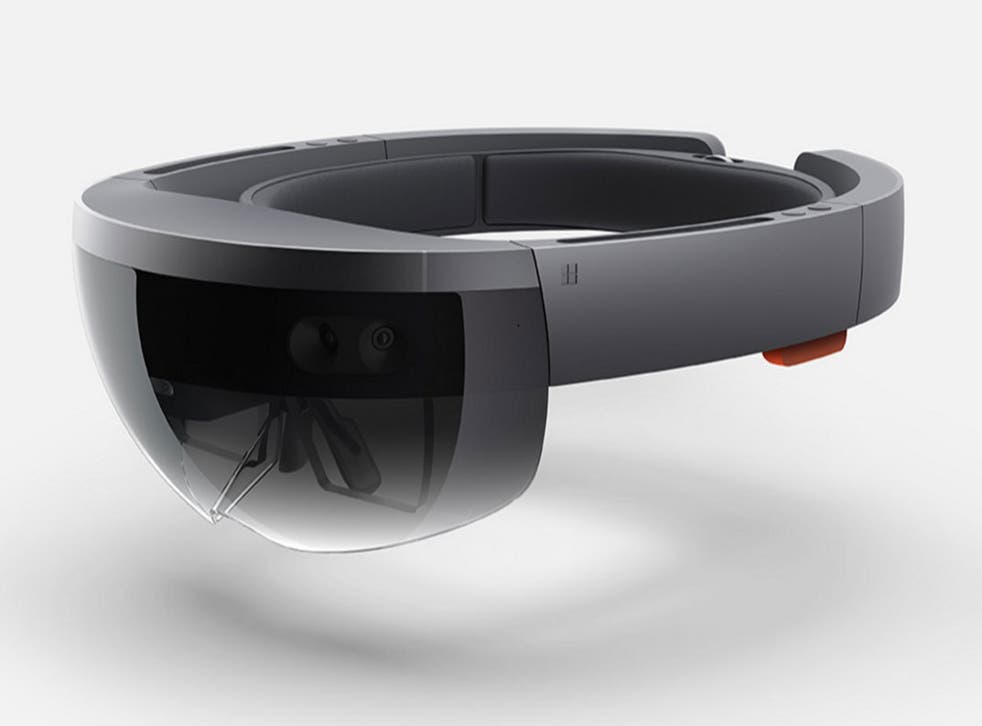 Preorders for the $3,000 (£2,150) Microsoft HoloLens Development Edition have opened to selected developers.
The developer kit, a prototype designed to give creators a chance to explore the possibilities offered by augmented reality, will ship to the selected recipients on 30 March.
This isn't a consumer launch, yet. There's no word on when the HoloLens will become available to the public (or on how much it will cost), but Microsoft executives have hinted that it could take years before a full launch happens - although they see more and more developers and companies getting their hands on the devices in the meantime.
Unlike most of the high-end virtual reality headsets, the HoloLens will run completely untethered - equipped with 64GB of Flash memory, 2GB of RAM and around two to three hours of battery life, it's been designed to allow users to roam freely, without having to worry about tripping over a cable.
It's also got a mulitude of sensors, and a microphone and camera, which will let users interact with the holograms through gestures.
The HoloLens works by projecting high-defintion images onto two screens just in front of the user's eyes. The headset tracks their movements and gestures, making it appear that the hologram is a real, solid object in front of them.

Based on some of their concept videos, Microsoft sees the device being particularly useful in the worlds of design and architecture. Designers will be able to create digital models of their creations and send them to the HoloLens, letting them see and alter them as if they were real.
Obviously, the HoloLens has plenty of gaming applications, too. The Development Edition will ship with three games - Fragments, a murder mystery in which the player solves a crime which unfolds in front of them, Young Conker, a platformer which changes depending on where the player is, and RoboRaid, which lets players fight off robots invading their home.
The HoloLens Skype app will let users share live video from their virtual world with whoever they're chatting to, HoloStudio will let them create 3D holographic models, and HoloTour will transport them to other countries through high-resolution 3D panoramas.
The HoloLens does look like an amazing device, but we've only seen Microsoft-produced demonstrations so far. It'll be interesting to find out its true capabilities once it goes out to developers.
Register for free to continue reading
Registration is a free and easy way to support our truly independent journalism
By registering, you will also enjoy limited access to Premium articles, exclusive newsletters, commenting, and virtual events with our leading journalists
Already have an account? sign in
Register for free to continue reading
Registration is a free and easy way to support our truly independent journalism
By registering, you will also enjoy limited access to Premium articles, exclusive newsletters, commenting, and virtual events with our leading journalists
Already have an account? sign in
Join our new commenting forum
Join thought-provoking conversations, follow other Independent readers and see their replies