Microsoft's unveils real-time Skype translator
In future you wont need to speak the same language as friends on Skype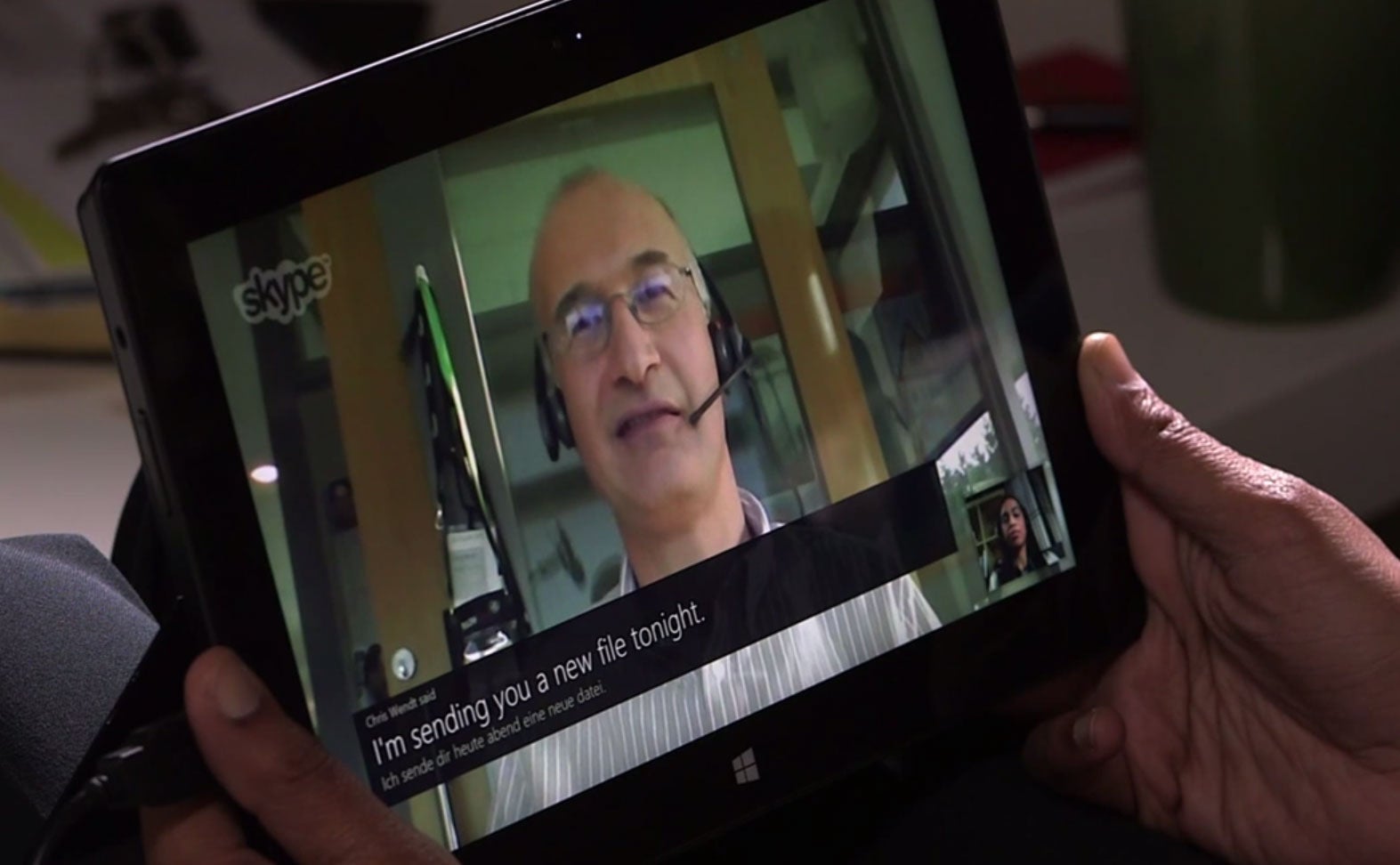 Microsoft has unveiled an automatic translator service for Skype that provides subtitles in real-time for a range of languages.
"It is going to make sure you can communicate to anyone without language barriers," said CEO Satya Nadella at Code Conference in Los Angeles, where the "pre-beta" software was revealed.
The Redmond-based software company said that the new feature was the result of "decades of work" and would be launched as a trial for the internet-based phone service later this year.
Microsoft has not specified whether Skype Translate will be offered for free (as Skype is) or what languages will be available, although two demonstration videos made it clear that German and English had both been implemented.
Mark Gurman, a reporter at 9to5Mac who watched the live demo, reported that a German speaker in the audience rated the translation as "not so good" but "nice" overall.
"We've invested in speech recognition, automatic translation and machine learning technologies for more than a decade, and now they're emerging as important components in this more personal computing era," said Skype corporate vice president Grudeep Pall on Tuesday.
"It is early days for this technology, but the Star Trek vision for a Universal Translator isn't a galaxy away, and its potential is every bit as exciting as those Star Trek examples."
Both Microsoft and Google currently offer services that translate snippets of conversations, but neither has attempted to bring this functionality to whole conversations. However, Skype Translate still requires that users pause at the end of each exchange to let the translations appear.
Microsoft says that the new feature has been enabled by a computing method known as Deep Neural Networks that tries to mimic the brain's capacity to learn.
Skype's constant stream of conversations (the service currently handles more than three quarters of a trillion minutes of chat each year) could also offer an ideal testing ground for the new service, offering Microsoft vast amounts of data to help teach the software.
As well as the obvious benefits, Skype Translation might also be an important one-up over Microsoft's rivals such as Google Hangouts, Apple's Facetime and other free internet phone services like Viber.
The company's acquisition of Skype in May 2011 for $8.5bn (£5.2bn) was its biggest ever, and it has since been integrated across a range of Microsoft products, from Windows Phone to Outlook and Xbox One.
Join our commenting forum
Join thought-provoking conversations, follow other Independent readers and see their replies