The Independent's journalism is supported by our readers. When you purchase through links on our site, we may earn commission.
How Russian bots used Mollie Tibbetts' death to distract from Michael Cohen and Paul Manafort
A network of Russian-linked Twitter accounts are sharing thousands of divisive tweets about Mollie Tibbetts' death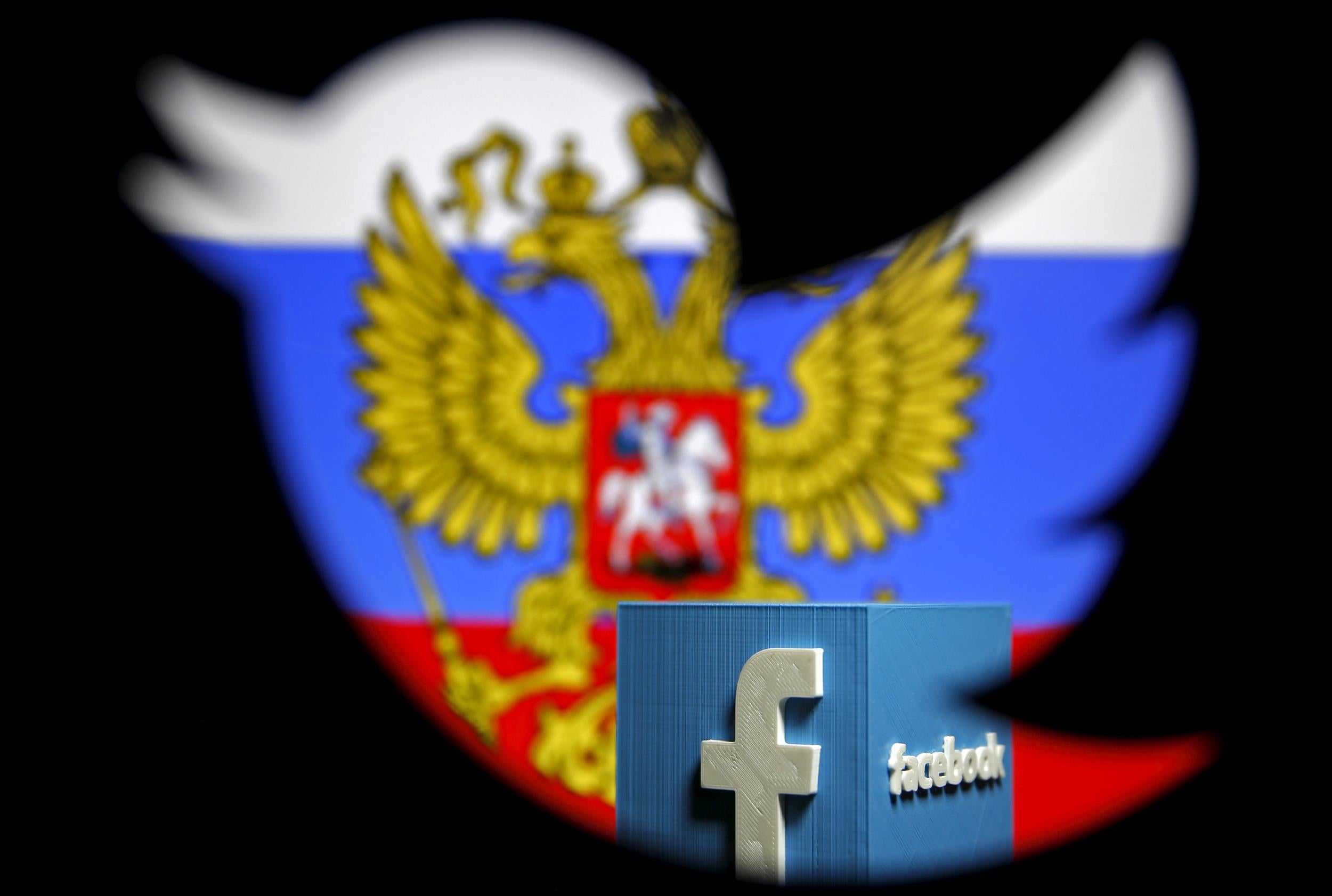 A network of Russian-linked Twitter accounts have been disseminating divisive content about Mollie Tibbetts' death in an apparent attempt to divert attention from explosive news surrounding Donald Trump and his former associates.
Almost immediately after a guilty verdict was announced in the trial of Paul Manafort, the president's former campaign chairman convicted on eight counts of bank and tax fraud charges, there was a flurry of activity among hundreds of pro-Kremlin Twitter accounts believed to be controlled by Russian government influence operations. Those accounts began posting thousands of tweets about Ms Tibbetts, the 20-year-old University of Iowa student who had been missing for nearly five weeks.
Police had a major break in her case on Tuesday when surveillance footage led them to Cristhian Bahena Rivera, a 24-year-old suspect who brought authorities to a cornfield where they located a body believed to be Ms Tibbetts.
The discovery also coincided with groundbreaking news about Michael Cohen, the president's former personal lawyer and "fixer" who plead guilty on Tuesday to eight counts of fraud and campaign finance violations.
As news networks scrambled to report all three major developments — two of which arrived within the same hour — the Russian accounts were pushing out stories focusing on Ms Tibbetts' alleged murderer, according to an analysis conducted by the Alliance for Securing Democracy (ASD) and reviewed by The Independent.
The bipartisan group, which, according to its website, "develops comprehensive strategies to defend against, deter and raise the costs on Russian and other state actors' efforts to undermine democracy and democratic institutions", has tracked Kremlin-oriented influence operations on Twitter since August 2017.
ASD monitors three categories of Russian-linked Twitter accounts, according to Bret Schafer, a social media analyst for the organisation. The first category is comprised of accounts believed to be operated by Russian intelligence officials or influence operations. The second includes pro-Kremlin accounts which typically promote Russian government media. The final pool of Twitter handles are "extremely active" in amplifying the first two categories, along with other pro-Russian media themes.
Mr Schafer described the spike in activity surrounding the murder investigation as "completely unsurprising," noting the timing of the news in relation to developments about the president's former associates.
"I'm not remotely surprised," he said in an interview with The Independent, as Ms Tibbetts was among the top topics being shared by the Russian accounts. "It's almost as interesting to see what they haven't been talking about compared to what they're tweeting about right now."
Throughout most of Tuesday afternoon and Wednesday, #MollieTibbetts was the most shared hashtag among the Russian-linked Twitter accounts monitored by ASD. The accounts tweeted out a link to one Fox News story referring to Mr Rivera in its headline as an "illegal immigrant" hundreds of times, among other stories highlighting the 24-year-old suspect's immigration status.
However, it remains unclear whether Mr Rivera is in fact an undocumented immigrant. His defence attorney filed a court request for a gag order in the case, offering work papers which call into question the claims that he has been living in the country illegally for four to seven years while working at a dairy farm in Iowa.
None of that was mentioned in articles and tweets shared by the Russian-linked accounts. The network was mostly posting content from Fox News, RT, Breitbart, Dailywire and other right wing sites which Mr Rivera's supposed immigration status rather than the details behind the disappearance or ongoing investigation.
Of the top 10 urls shared by the network on Tuesday worldwide, seven related to Ms Tibbetts' death. The top trending hashtags also related to polarising issues regarding illegal immigration, including #buildthewall and #buildthedamwall.
White House tweets video of 'permanently separated' families following death of Iowa student Mollie Tibbetts
Meanwhile, the Russian accounts were nearly silent on news about the president's former associates. The handles that were tweeting about those developments appeared to echo Mr Trump's defence for Manafort, while criticising Cohen for accepting a plea deal, Mr Schafer said Wednesday.
"We've seen a bit more attacking Cohen than defending Manafort," he said. "I think you can look at that in two different ways: they're still tweeting heavily about the broader goal of pushing out the most divisive commentary on any issue that is naturally divisive."
"But I do think there is also some sort of distraction element as well," he continued. "They're discussing Mollie Tibbetts instead of Paul Manafort, and they're shining a light on her death in a way we rarely see".
It's rare for the network of Russian-linked accounts to focus almost exclusively on any particular issue, but it has happened before.
A similar surge in activity occurred on 1 December 2017, when a not guilty verdict was announced in the murder trial of Jose Ines Garcia Zarate, an undocumented immigrant accused of killing American citizen Kate Steinle in July 2015.
Russian-linked accounts sprang on the news, along with Russian troll accounts not included in the ASD's monitoring dashboard, known as Hamilton 68. Data collected by Clemson University from nearly three million tweets connected to Russian troll factories from 2012 to 2018 show how Ms Steinle's death was also used in an attempt to sow discord in the national conversation surrounding illegal immigration.
Those accounts reportedly posted hundreds of tweets in the wake of her death, often focusing on the most polarising issues in the incident — including the fact that her alleged killer was an undocumented immigrant.
World news in pictures
Show all 50
The ASD believes monitoring these accounts and their trends could provide valuable insight into Russia's information warfare campaigns.
In recent weeks, Twitter and other social media platforms have attempted to crack down on accounts with "inauthentic" or "manipulative" behaviour ahead of the 2018 midterm elections, suspending at least 284 accounts with apparent links to Iran. The platform has also repeatedly removed Russian-linked accounts.
Still, the ASD said it has not noticed "a major change" in the network of Russian-linked accounts or its influence operations ever since US intelligence agencies confirmed Russia performed multi-pronged cyber-attacks on the 2016 presidential election.
Join our commenting forum
Join thought-provoking conversations, follow other Independent readers and see their replies