Mozilla's Firefox OS-powered ZTE Open sells out in US and UK
Budget handset sold on eBay for just £60
James Vincent
Wednesday 21 August 2013 14:56 Comments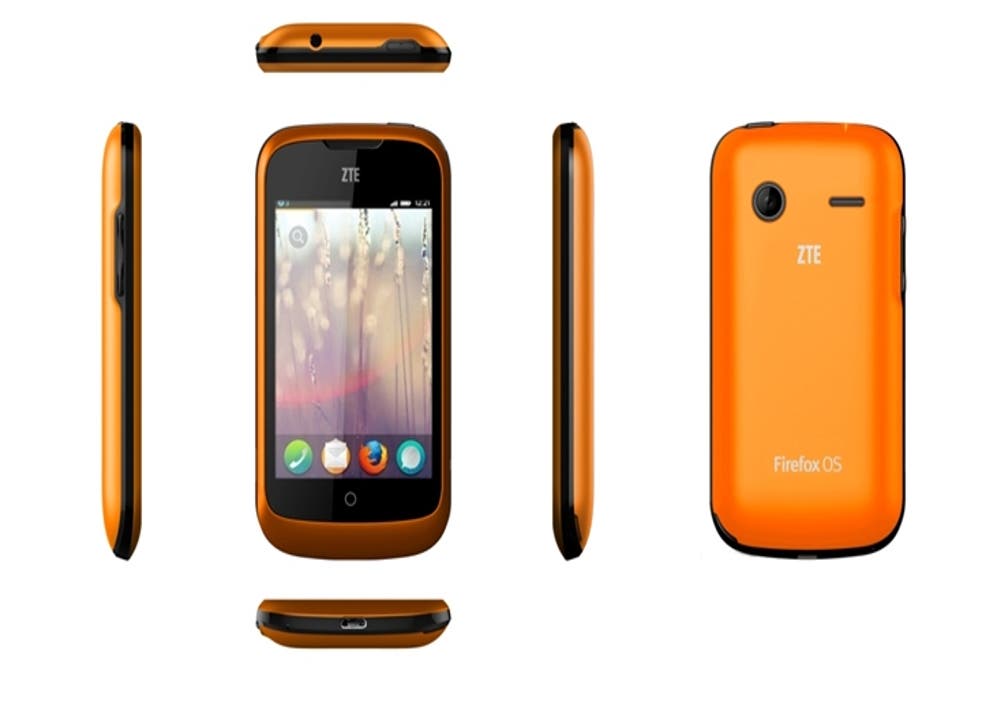 The ZTE Open, a budget smartphone powered by Mozilla's Firefox OS, has sold out in both the US and the UK. In an unusual decision that reflects Mozilla's commitment to 'open access' the phone was sold carrier-free for just £60 over eBay.
Although 'sold-out' implies high levels of demand, tech blog ZDNet note that the phone's manufacturers were hardly looked to shift thousands. Just 990 were sold in the UK and 985 in the US. More are promised in September however.
ZTE have already launched the handset via Telefonica in Spain this July before expanding to Venezuela and Colombia. In these markets where smartphones still have space to expand, the ZTE Open will aim to introduce consumers to the devices.
With its 3.5-inch screen, 1GHz processor and 3-megapixel camera, the ZTE Open certainly isn't much of a draw for UK and US consumers - those who bought the handset are likely to be tech-enthusiasts and software developers, curious to see how Firefox OS handles.
This mobile operating system built by the Mozilla foundation is entirely web-based, meaning it runs apps built from HTML 5 and other open web technologies. Mozilla are hoping this will encourage developers who are already experienced at making programs for browsers jump ship and start transferring their work to mobile.
Register for free to continue reading
Registration is a free and easy way to support our truly independent journalism
By registering, you will also enjoy limited access to Premium articles, exclusive newsletters, commenting, and virtual events with our leading journalists
Already have an account? sign in
Join our new commenting forum
Join thought-provoking conversations, follow other Independent readers and see their replies