My Talking Tom: Explicit sex ads 'irresponsibly placed' in smartphone app for children
The ads were seen by a three and seven-year-old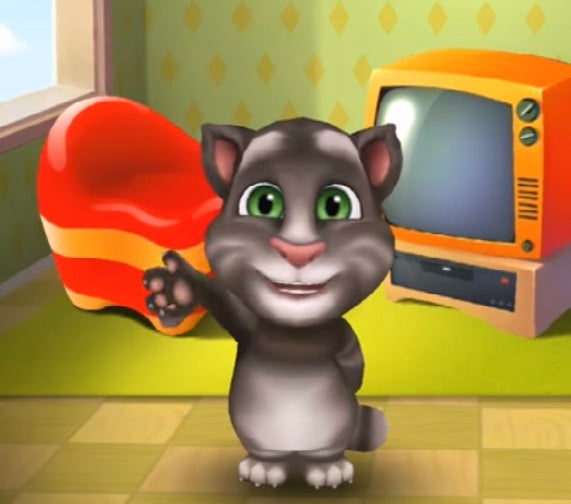 "Irresponsible placing" led to the running of adverts featuring naked women and explicit sexual messages in a popular children's smartphone app about a talking cat, the advertising standards watchdog has ruled.
Parents relayed their shock and anger to the Advertising Standards Authority (ASA) after discovering their three, and seven-year-old children had seen the ads, which included the line "wanna f**k?".
The messages were played within the My Talking Tom app, next to a selfie of a naked woman sitting in front of a mirror.
The advertising watchdog quizzed Plymouth Associates, which uses the brand name Affairalert.com, on why the ads were being placed in media used by young children.
The company said it had not placed or commissioned the ad within the app, and argued that a third party may have found a temporary means of "exploiting the app by inserting malicious ad code".
It told the ASA it took its social responsibilities "seriously" and would never permit an ad with adult themed content to appear in a place where children could view it, and would "never do so in connection with an app that would appeal to children".
It also claimed the breach may have been carried out by someone looking to "damage Plymouth Associates' reputation".
iSex: How pornography has revolutionised technology
Show all 10
But the ASA said the company had responsibility for the spread of its advertising.
"Given that the ads promoted Affairalert.com and they were the sole beneficiaries, we considered that Plymouth Associates were responsible for the material and for ensuring that it was compliant with the [advertising] code," it said.
"We were concerned that their procedures had not been adequate to ensure their ads only appeared in appropriate mediums.
"Therefore, we concluded that the ads had been irresponsibly placed and breached the code."
Join our commenting forum
Join thought-provoking conversations, follow other Independent readers and see their replies