Nasa Kepler space telescope powers down and might be dead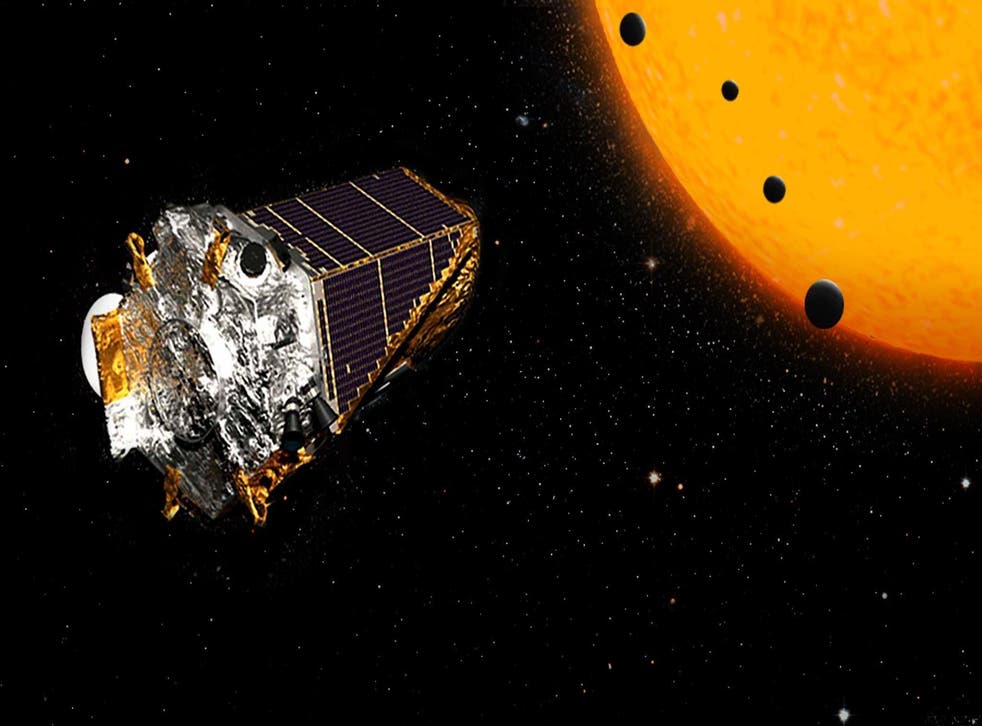 Nasa's Kepler space telescope has gone to sleep – and might never wake back up again.
For some time, the space agency has been coaxing the famous telescope to keep working, despite the fact it is fast running out of fuel. It has repeatedly been put to sleep, before successfully waking back up again and looking for yet more promising worlds deep in the universe.
Now it has sent itself back to sleep again and might never wake back up.
Nasa's most stunning pictures of space

Show all 30
Overnight, Nasa said that it had attempted to get in touch with the telescope and found that it had gone into its sleep mode, during which it uses no fuel. Engineers are not clear why it has happened, though it might suggest that the telescope has finally run out of power.
"Following a successful return of data from the last observation campaign, the Kepler team commanded the spacecraft into position to begin collecting data for its next campaign," Nasa wrote on its page for the telescope. "On Friday October 19, during a regularly scheduled spacecraft contact using NASA's Deep Space Network, the team learned that the spacecraft had transitioned to its no-fuel-use sleep mode.
"The Kepler team is currently assessing the cause and evaluating possible next steps."
In recent weeks, work on Kepler has been a matter of trying to use the last bits of fuel onboard the telescope as efficiently as possible, and engineers have repeatedly warned that fuel is running low and the telescope could die. Much of the power is used to ensure that the telescope points towards Earth and can send back down data that it has collected while it surveys the stars.
If Kepler can't be woken back up again after the latest problem, the mission will come to a close and it will be left on its own, drifting without power nearly 100 million miles away from Earth.
Kepler's mission – which has already lasted far longer than projected when Nasa first sent it up into space in 2009 – has seen it discover a vast number of exoplanets. Those worlds, orbiting around distant stars, have offered glimpses of what planets might exist elsewhere in the galaxy, and even offered hints of planets that could be able to support life.
In all, it has found nearly 3,000 planets.
Finding all of those planets has also helped fill gaps in our understanding of the galaxy. We have gained a better understanding of how many planets there might be, for instance, as well as examining how solar systems form and how many like our own there could be.
The problems with Kepler come as Nasa deals with a range of problems with its ageing space telescopes. Hubble and the Chandra space telescope have both had their own issues around the same time.
Register for free to continue reading
Registration is a free and easy way to support our truly independent journalism
By registering, you will also enjoy limited access to Premium articles, exclusive newsletters, commenting, and virtual events with our leading journalists
Already have an account? sign in
Register for free to continue reading
Registration is a free and easy way to support our truly independent journalism
By registering, you will also enjoy limited access to Premium articles, exclusive newsletters, commenting, and virtual events with our leading journalists
Already have an account? sign in
Join our new commenting forum
Join thought-provoking conversations, follow other Independent readers and see their replies