New font based on Albert Einstein's handwriting being created through Kickstarter campaign
Creators want to let people 'write like a genius' in his distinctive style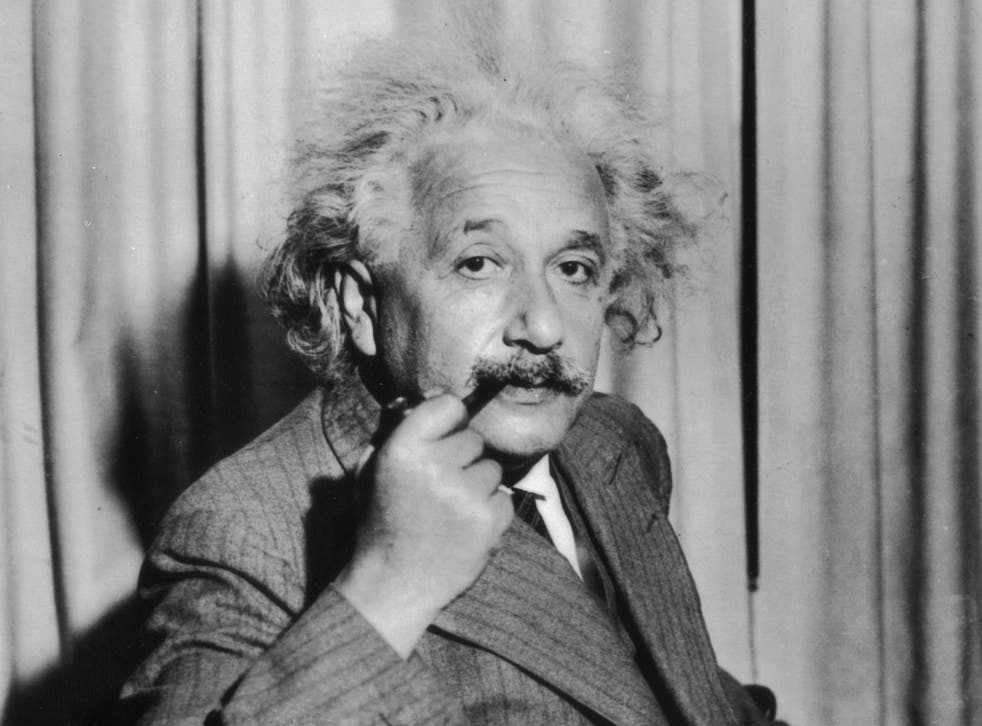 A new font is being created that simulates Albert Einstein's handwriting to let anyone "write like a genius".
A German typographer has been painstakingly copying from thousands of manuscripts left by the theoretical physicist, who died in 1955, to capture how he recorded his famous equations.
Harald Geisler, from Frankfurt, is attempting to raise $15,000 (£10,000) on Kickstarter so he can dedicate more time to the project and make the font ready to use on PCs, Linux, Macs, tablets and phones by the beginning of next year.
He previously used the site to make a Sigmund Freud typeface and created another based on his own letter writing called Conspired Lovers.
Speaking in a video on Kickstarter, Mr Geisler said the Einstein project started in 2009 "over a series of coffees" with a dancer, Liz Waterhouse, who has physics degree from Harvard.
"I like to imagine that when one uses Einstein's handwriting as a font that a spark of his genius potentially could reflect in one's own work," he added.
Mr Geisler said he would like to include symbols needed for mathematical equations in the Einstein font and is taking suggestions from physicists.
To create the typeface, he has been tracing magnified manuscripts using a tablet and digital pen and will create four versions of each letter and symbol to imitate handwriting's natural variation.
So far, the Kickstarter project has raised almost $12,000 (£8,000) from 477 backers.
The 10 books voted most valuable to humanity

Show all 10
It coincides with the 100th anniversary of Einstein's presentation of the complete theory of general relativity to the Prussian Academy.
Register for free to continue reading
Registration is a free and easy way to support our truly independent journalism
By registering, you will also enjoy limited access to Premium articles, exclusive newsletters, commenting, and virtual events with our leading journalists
Already have an account? sign in
Register for free to continue reading
Registration is a free and easy way to support our truly independent journalism
By registering, you will also enjoy limited access to Premium articles, exclusive newsletters, commenting, and virtual events with our leading journalists
Already have an account? sign in
Join our new commenting forum
Join thought-provoking conversations, follow other Independent readers and see their replies