New iPod Touch: Apple Store updated with upgraded iPod Touch, Nano and Shuffle
New colours and guts put rumours of the iPod's demise to bed — for now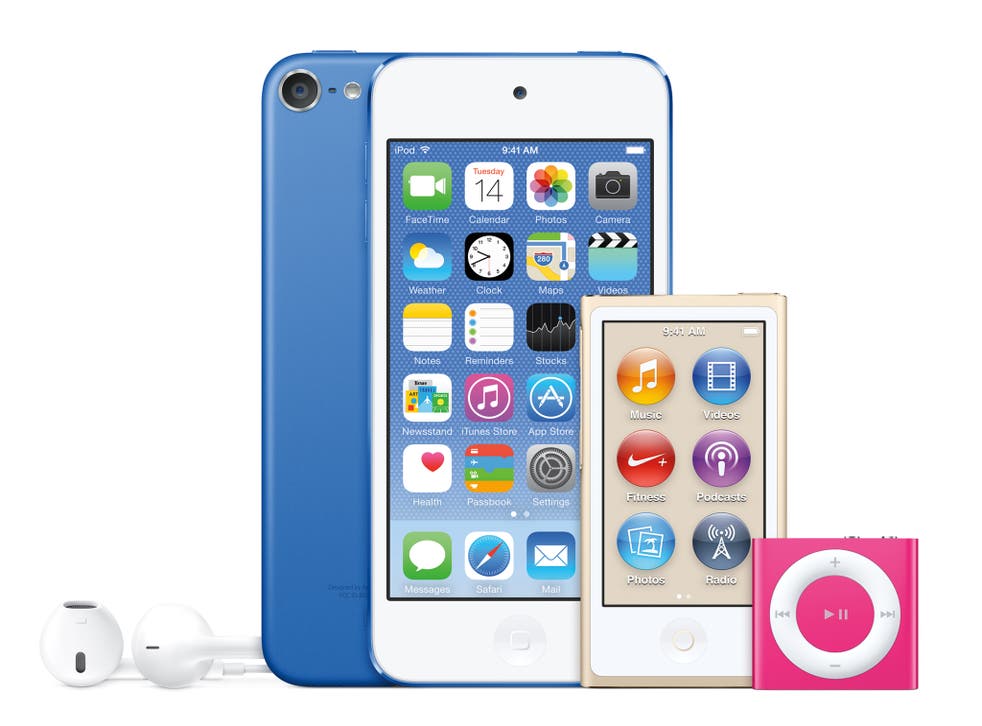 Apple has released new versions of all of its iPods, fitting them out with new colours and adding a range of new guts to the iPod Touch.
The whole iPod range will be refreshed with phones in space grey, silver, gold, pink and blue. The iPod Nano and iPod Shuffle have only been changed on the outside, but the iPod Touch has been refreshed with new hardware that brings it in line with Apple's other mobile devices.
The new Touch gets a new 8-megapixel rear camera, in line with the one on the iPhone 6 and iPad Air 2, as well as an improved front-facing one "for even better selfies". It has Apple's A8 chip alongside the M8 motion coprocessor, another chip that allows the device to monitor its owner's activity without it needing to wake up the whole phone.
The launch was widely-rumoured — especially after Apple apparently left a picture of the new iPods in iTunes — but is slightly surprising in the context of Apple's broader music strategy, which saw it release its streaming service at the end of last month. Of the three iPods, only the Touch is able to connect to the internet — and it can only do that over wifi.
Apple did stress its new Music service in announcing the new iPod. As with the iPhone and the iPad, the iPod will ship with iOS 8.4, which lets people get Apple Music through a built-in app.
"iPod touch gives customers around the world access to Apple Music, the App Store and iOS, the world's most advanced mobile operating system, starting at just £159," said Greg Joswiak, Apple's vice president of iPhone, iPod and iOS Product Marketing.
The new iPod Touch costs £159 for the 16GB version, £199 for 32GB, £249 for 64GB and £329 for the new 128GB model.
Register for free to continue reading
Registration is a free and easy way to support our truly independent journalism
By registering, you will also enjoy limited access to Premium articles, exclusive newsletters, commenting, and virtual events with our leading journalists
Already have an account? sign in
Register for free to continue reading
Registration is a free and easy way to support our truly independent journalism
By registering, you will also enjoy limited access to Premium articles, exclusive newsletters, commenting, and virtual events with our leading journalists
Already have an account? sign in
Join our new commenting forum
Join thought-provoking conversations, follow other Independent readers and see their replies