Nintendo Switch warping when docked, say users
'Let's just say it could spin on my desk easily because it is not flat'
Aatif Sulleyman
Monday 03 April 2017 16:01 Comments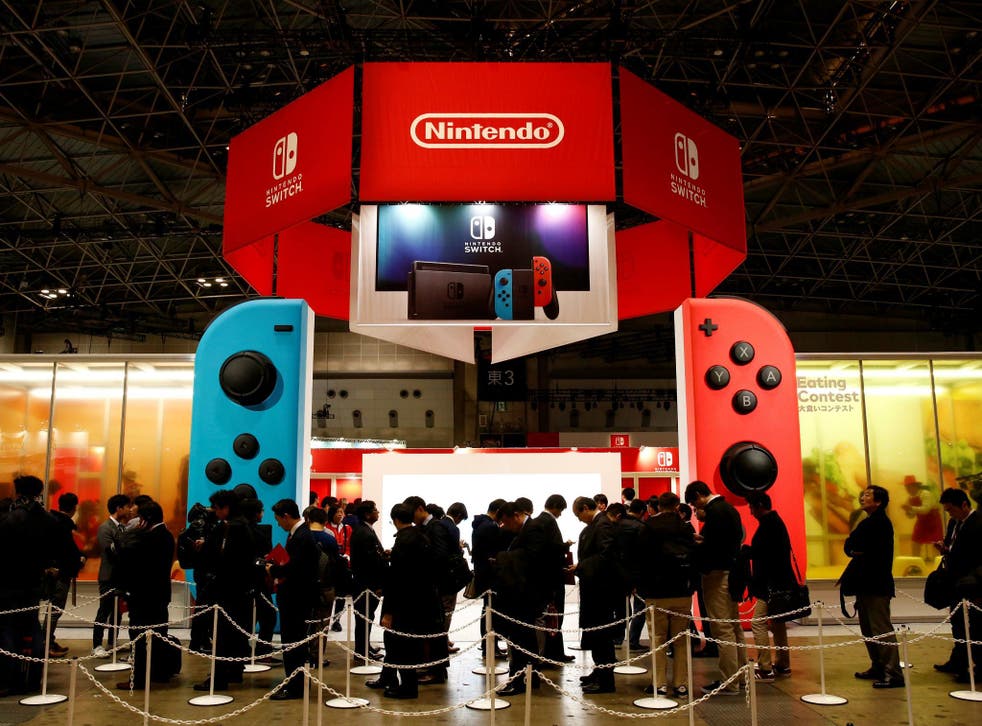 Nintendo Switch users are reporting that the device can warp when it's been docked for an extended period of gaming.
The handheld games console is proving more popular than Nintendo expected, having sold out almost immediately after its release, prompting the company to increase production.
However, it's not all positive on the Switch front, with Reddit users discussing apparent build issues online.
Unboxing the new Nintendo Switch
User _NSR has posted a picture of a bent Switch online, alongside a message reading, "The Nintendo Switch is starting to warp while only being in dock mode."
_NSR expanded on the issue in further comments, explaining, "It does get very hot, considering how small the system is and it is outputting Breath of the Wild for long periods of time on a big screen, it may be too much for it to handle.
"I'm wondering if it being docked is the problem though, most of my time has been on the dock, and it has to work harder to output to a larger screen.
"Luckily it hasn't affected the way that it plays, the lack of disc drive is definitely a good thing here."
Gadget and tech news: In pictures

Show all 25
Fellow Reddit users have offered multiple possible explanations for the warp, with battery issues and thermal expansion being suggested.
Another Switch user, Magnaha23, backed up _NSR's claim, commenting, "I actually checked my Switch after seeing this. It's starting to do the exact same thing just not as bad as yours yet. I called Nintendo and got a repair set up in like 10 minutes.
"I got a prepaid label for overnight shipping. Once they get it it takes a few days to process and repair. If they can repair the unit, which if the whole thing is warped they probably can't, they will send back. Otherwise, they will transfer my data over to a new unit and send that back. They said 6-8 business days once they get my Switch. We shall see.
"It's not super bad yet but it's definitely noticeable. I just wanted it to get taken care of before it got too bad or it became really damaged. The support person agreed with me on that point. Let's just say it could spin on my desk easily because it is not flat lol. I have used my Switch out of the dock about 95% of the time."
Other people on the thread, however, say they haven't noticed any warping despite using it for lengthy gaming sessions while docked.
We've contacted Nintendo for a comment on the issue.
Register for free to continue reading
Registration is a free and easy way to support our truly independent journalism
By registering, you will also enjoy limited access to Premium articles, exclusive newsletters, commenting, and virtual events with our leading journalists
Already have an account? sign in
Register for free to continue reading
Registration is a free and easy way to support our truly independent journalism
By registering, you will also enjoy limited access to Premium articles, exclusive newsletters, commenting, and virtual events with our leading journalists
Already have an account? sign in
Join our new commenting forum
Join thought-provoking conversations, follow other Independent readers and see their replies