Nintendo visionary, Hiroshi Yamauchi, who gave the world Mario, Donkey Kong and the Game Boy dies aged 85
In his 50-year reign, the Japanese businessman created a giant that changed the way we play
Gavin Blair
Thursday 19 September 2013 20:03 Comments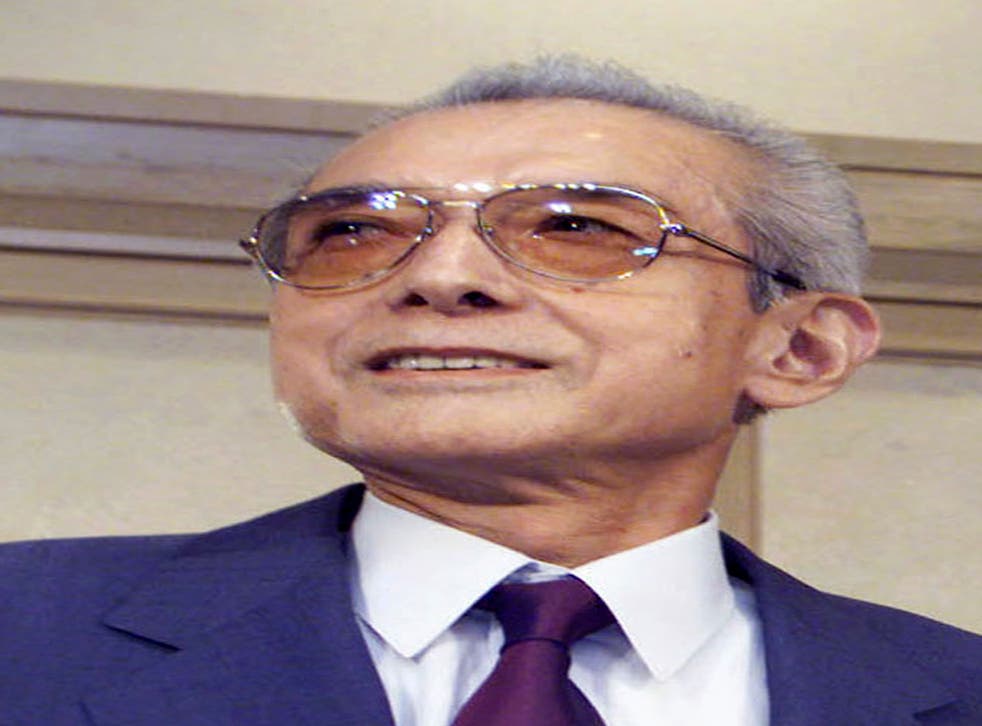 Hiroshi Yamauchi, the man who transformed Nintendo from a playing-card maker into a multibillion-dollar global computer game giant, died today, aged 85.
Known as an ambitious, and sometimes ruthless, operator, Yamauchi inherited Nintendo from his grandfather in 1949, at the age of 21, after his own father had walked out on the family when he was six. His great-grandfather Fusajiro Yamauchi had founded the company back in 1889. Before agreeing to drop out of university to take the helm, the young Yamauchi insisted that all other family members were fired to ensure he would have no challenges to his leadership.
"It is impossible to overestimate the importance of Hiroshi Yamauchi to Nintendo. He ruled his company with an iron fist, but had a business acumen second to none," said Dan Sloan, the author of Playing to Win: Nintendo and the Video Game Industry's Greatest Comeback.
Based in Kyoto, Japan's ancient capital, Nintendo was famous locally for producing intricately decorated hanafuda cards that were the favourite brand of yakuza gangsters.
The young president soon set his sights far beyond Kyoto, and began to look overseas for business opportunities. In the 1950s, he signed deals with a US company to produce Western-style playing cards in Japan. This was followed by a licensing agreement with Disney to put cartoon characters on playing cards, an enormous success for Nintendo that led to sales of 600,000 decks a year at its peak. Recognising that the future of games was electronic, Yamauchi steered the company into the new industry, where it created some of the earliest game gadgets, before producing arcade classics such as Donkey Kong, introducing Mario to the world.
"Yamauchi inherited a company in the aftermath of the Second World War that had lost its way, and in the course of the next 20 years migrated it from cards to gadgets, to eventually finding its niche in gaming and family computers," said Sloan.
During Yamauchi's 50-year reign, Nintendo launched seminal home consoles such as the Super Nintendo Entertainment System and Nintendo 64, as well as the Game Boy, which at its peak held a 90 per cent share of the portable console market.
A central part of Yamauchi's strategy, continued to this day, is the way Nintendo boosts profitability by creating its most popular games in-house, adding huge software sales to those of its hardware. The Mario franchise epitomises this: the character has appeared in more than 200 games, with the Super Mario series alone clocking up sales of more than 260 million units.
When Yamauchi quit in 2002, he once more defied convention by naming game designer Satoru Iwata as his successor, the first non-family member to lead Nintendo. On his death, Yamauchi was the company's second-largest shareholder.
Game changers: History of Nintendo
1889 A playing card company that will eventually become Nintendo is established by Fusajiro Yamauchi.
1949 Hiroshi Yamauchi takes control of the company.
1964 The company begins to make games as well as cards.
1977 The Colour TV Game 6 system is released in Japan.
1983 Nintendo introduces the Famicom in Japan, released two years later in the US as the Nintendo Entertainment System (NES).
1989 The Game Boy is introduced. More than 1 million units will sell during the year.
1991 The Super Nintendo (SNES) is introduced.
1996 The Nintendo 64 (N64) is released.
2006 In an effort to attract non-gamers, the Wii is launched and proves a huge success.
Register for free to continue reading
Registration is a free and easy way to support our truly independent journalism
By registering, you will also enjoy limited access to Premium articles, exclusive newsletters, commenting, and virtual events with our leading journalists
Already have an account? sign in
Register for free to continue reading
Registration is a free and easy way to support our truly independent journalism
By registering, you will also enjoy limited access to Premium articles, exclusive newsletters, commenting, and virtual events with our leading journalists
Already have an account? sign in
Join our new commenting forum
Join thought-provoking conversations, follow other Independent readers and see their replies