Nokia no more: Microsoft drops once-ubiquitous mobile name – in favour of its Lumia brand
The Nokia mobile division was purchased in April, but the company name will live on as a provider of telecom hardware and maps
James Vincent
Thursday 23 October 2014 10:29 Comments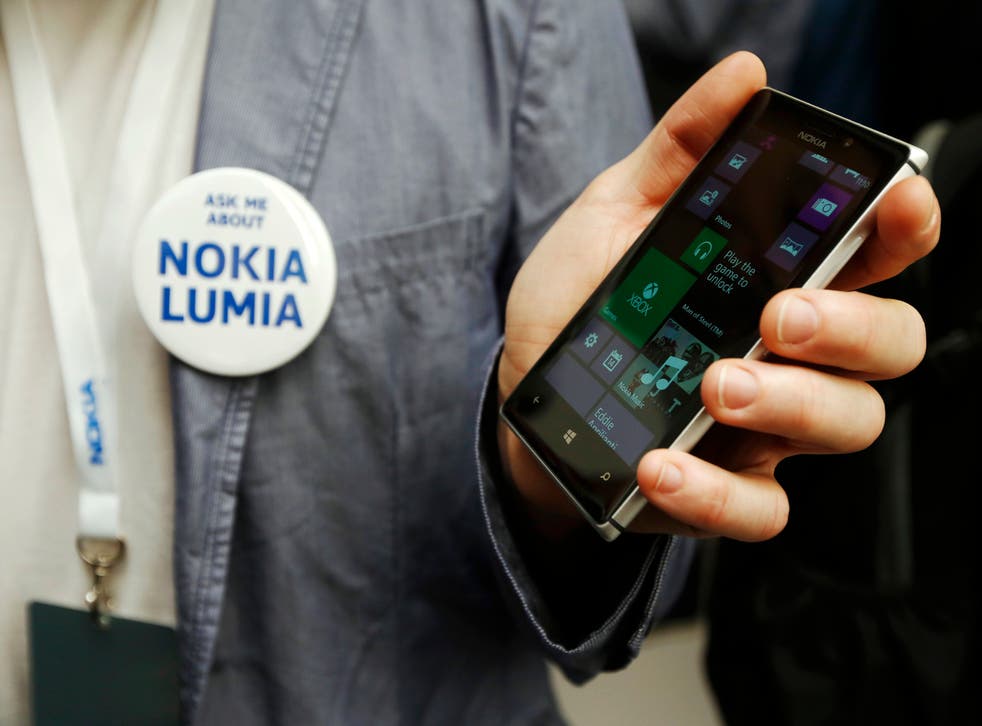 For many of us it's a name synonymous with mobile phones, but Microsoft is now officially axing the Nokia brand in favour of its own Lumia range of Windows smartphones.
The tech giant bought Nokia's mobile division back in April for $7.2bn (£4.6bn) along with a 10-year deal to use the Finnish company's name on smartphones.
Now, however, it seems Microsoft wishes to push its own Lumia brand, the most successful iteration of the company's Windows Phone OS – rival to Google's Android and Apple's iOS systems.
Microsoft confirmed to tech site The Verge that the phasing out of the Nokia brand would begin in France before spreading to other companies.
It's clear what the 'last' Nokia phone will be, with Microsoft announcing the Nokia Lumia 730 and 830 last month.
Nokia's greatest hits: indestructible and inimitable

Show all 8
The Nokia name will carry on, with the company providing telecoms networks and hardware – not mobiles – and its presence will still be felt on some smartphones thanks to its mapping business and app known as Here.
The company actually began life in the 19 century as a single paper mill in what was then part of the Russian Empire. It grew into an industrial conglomerate with interests in everything from galoshes to gas masks, with the push into electronics only coming in the 1960s.
From the 1980s to 2000s it had a string of mobile hits (including the famous 3310 – one of the best selling mobile devices of all time, with more than 126 million units sold worldwide) but failed to keep on top of its smartphone competitors.
Windows Phone meanwhile continues to struggle against iOS and Android, with global market falling to 2.5 per cent. Microsoft will be hoping that Nokia's ever-popular range of capable, low-end devices will eventually shuffle users in developing markets onto its OS, but nothing looks like it will shake Android and iOS in the high end.
Register for free to continue reading
Registration is a free and easy way to support our truly independent journalism
By registering, you will also enjoy limited access to Premium articles, exclusive newsletters, commenting, and virtual events with our leading journalists
Already have an account? sign in
Register for free to continue reading
Registration is a free and easy way to support our truly independent journalism
By registering, you will also enjoy limited access to Premium articles, exclusive newsletters, commenting, and virtual events with our leading journalists
Already have an account? sign in
Join our new commenting forum
Join thought-provoking conversations, follow other Independent readers and see their replies