Trolling, abuse, sexting and doxxing all targeted in ambitious new legal guidelines
Creating a hashtag to encourage online harassment, or urging others to retweet an 'offensive image' are outlined as unacceptable in the guidelines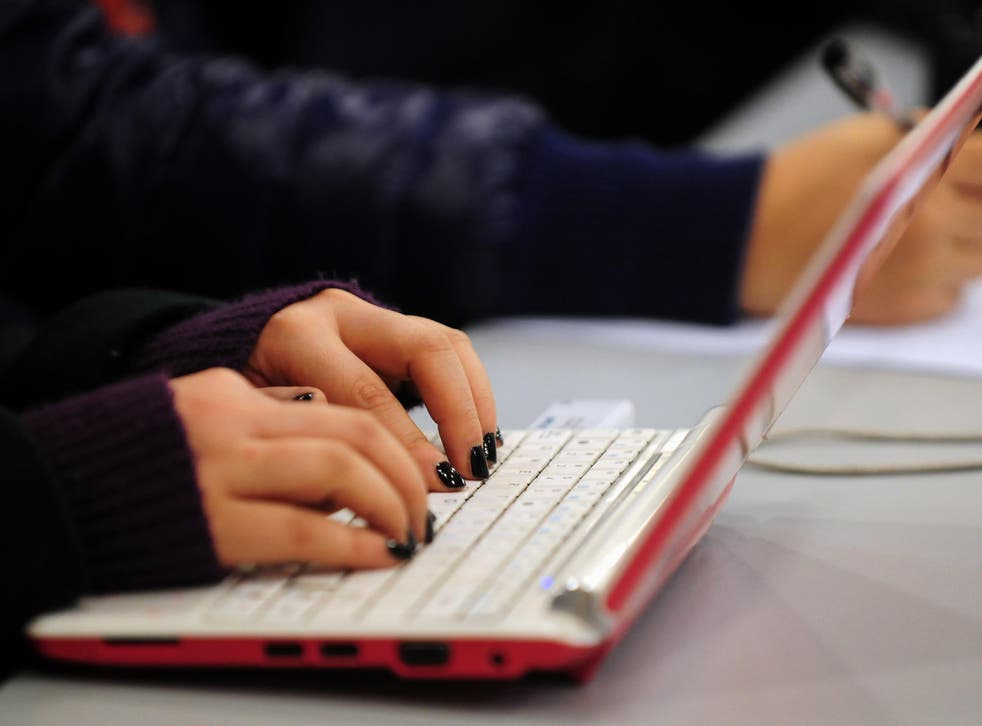 Internet users who post degrading photoshopped images online or create derogatory hashtags could face prosecution under new guidelines, which aim to police social media more rigorously.
The Crown Prosecution Service (CPS) issued new rules on Monday detailing cyber offences that could result in criminal charges.
Creating a hashtag to encourage an online harassment campaign, or urging others to retweet a "grossly offensive image" are outlined as unacceptable behaviour in the guidelines.
Doxxing, the publishing of an individual's home address or bank details, baiting, when someone is harassed online by being branded sexually promiscuous, and posting "disturbing or sinister" photoshopped images of someone on social media, were also cited as unacceptable.
Prosecutors did acknowledge that many photoshopped images were "humorous and inoffensive".
Individuals who initiate or participate in hate crimes may be charged with encouraging an offence under the Serious Crime Act 2007, according to the guidelines.
It is hoped the update will help police to determine whether to press charges against someone for their online behaviour.
The guidelines state that cases of sexting involving underage children should not be pursued for prosecution if the images were shared consensually between two children of a similar age in a relationship. But, it said if such cases involved "exploitation, grooming or bullying" it may be appropriate to attempt to prosecute those responsible.
The new guidelines follow a major report this year that found one in four teenagers suffered abuse online.
The survey of 13 to 18-year-olds found 24 per cent reported they were targeted on the internet because of their gender, sexual orientation, race, religion, disability or transgender identity.
One in 25 said they are singled out for abuse "all or most of the time". More than four in five (82 per cent) youngsters had seen or heard "online hate" in the previous 12 months, with 41 per cent suggesting it had become more rife.
Cybercrime: Uncovered

Show all 2
The guidelines also come during Hate Crime Awareness week and the CPS announced the launch of a hate crime consultation, issuing a series of public policy statements centred on combating crimes against disabled people, as well as racial, religious, homophobic and transphobic hate crime.
The consultation will be launched on Monday and will last for 13 weeks.
The updated social media guidance also covers hate crime, as well as new area on violence against women and girls and vulnerable victims.
"Social media can be used to educate, entertain and enlighten, but there are also people who use it to bully, intimidate and harass," said Director of Public Prosecutions Alison Saunders.
"Ignorance is not a defence and perceived anonymity is not an escape. Those who commit these acts, or encourage others to do the same, can and will be prosecuted."
Earlier this year, Twitter introduced a new feature aiming to make it easier for users to report online harassment, particularly sustained trolling campaigns.
Additional reporting by Press Association
Register for free to continue reading
Registration is a free and easy way to support our truly independent journalism
By registering, you will also enjoy limited access to Premium articles, exclusive newsletters, commenting, and virtual events with our leading journalists
Already have an account? sign in
Register for free to continue reading
Registration is a free and easy way to support our truly independent journalism
By registering, you will also enjoy limited access to Premium articles, exclusive newsletters, commenting, and virtual events with our leading journalists
Already have an account? sign in
Join our new commenting forum
Join thought-provoking conversations, follow other Independent readers and see their replies