OnlyFans launches £80,000 prize fund for emerging musicians as it seeks to change its tune
Exclusive: Judges including Hot Chip's Joe Goddard and Stefflon Don hope to foster a new kind of gig economy after pandemic year as social platform looks to evolve beyond adult content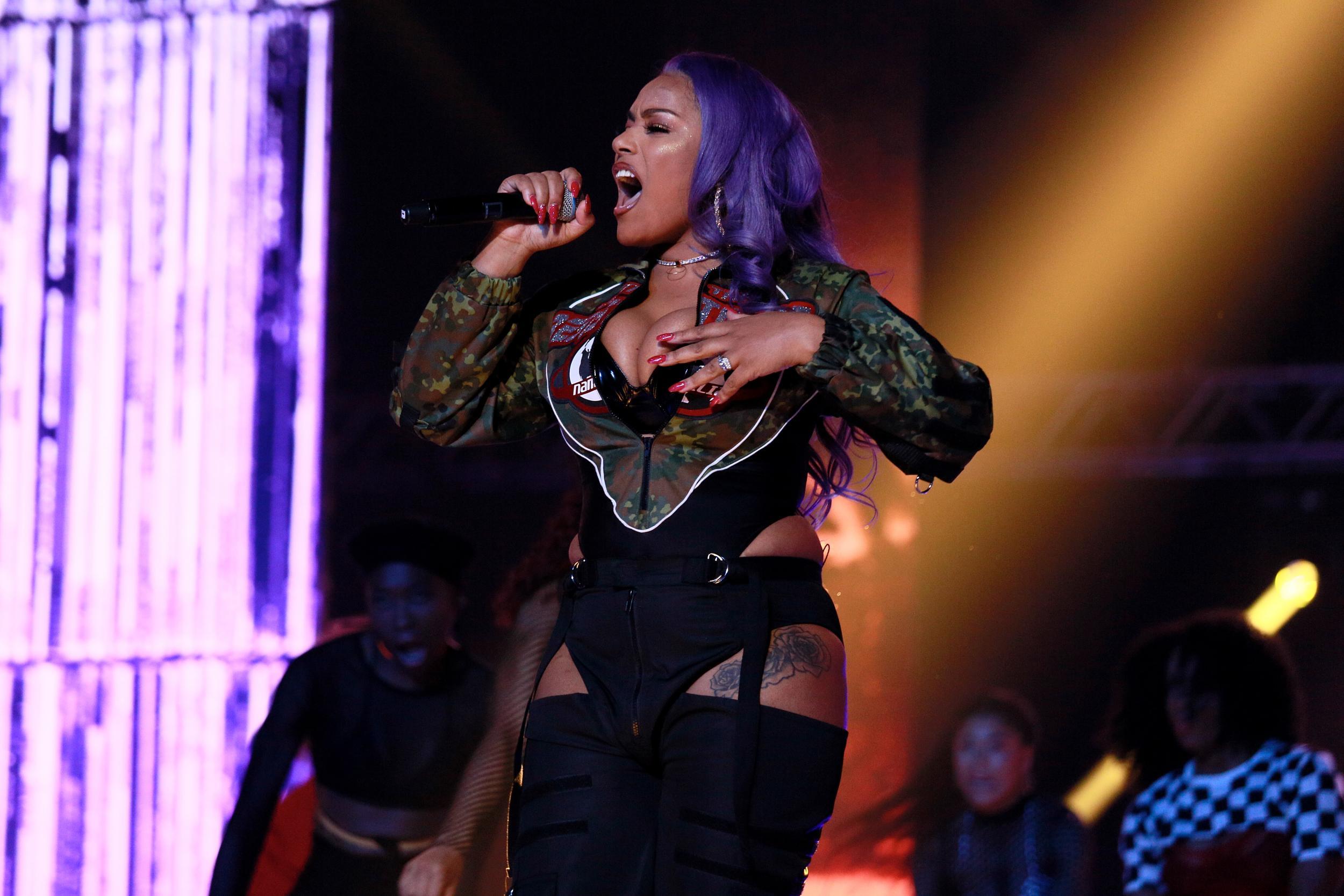 Leer en Español
OnlyFans has launched its first "creative fund" as it looks to further expand away from the adult content it is best known for.
The site – which allows content creators to sign up fans as subscribers, and offer them exclusive content – has become best known for its association with sex workers, who can sell pornographic content.
But OnlyFans itself has regularly stressed that it wants to make its platform welcoming to all kinds of creators, focusing on artists, chefs, celebrities and more in addition to the sex workers who have made it so famous.
OnlyFans' work to promote itself to content creators more broadly comes as subscription and premium social media continue to grow. Other companies such as Patreon have found success offering subscriptions to certain creators, and Twitter is launching a new feature called "Super Follows" that appears aimed at competing with OnlyFans.
It is for that reason the site has opened applications for its new creative fund, focused on boosting the creative industries, starting with music. The fund will look to give a £20,000 grant to four artists, who will be selected by a panel including UK musician Stefflon Don and OnlyFans' chief executive, Tim Stokely.
Read more:
Mr Stokely told The Independent that OnlyFans launched the fund not only to encourage more musicians to join the platform but also to give back to artists who may have struggled during the pandemic.
It also said that it hopes the fund – open to musicians in the UK – will help highlight the fact that artists from the country are lagging behind the US in generating income on OnlyFans, and there's a huge opportunity for UK artists to earn money on the platform".
Interested bands are asked to upload a 90-second video of themselves through the OnlyFans website, where it will be judged by Stefflon Don, the musician and actress Suki Waterhouse, fashion designer Henry Holland and Joe Goddard from the band Hot Chip, in addition to Mr Stokely.
Stefflon Don told The Independent that she had become involved in the fund in part because of the difficulties faced by musicians during the pandemic.
"Music is an industry you have to work incredibly hard at anyway and with live gigs off the table it's been tougher than ever," she said over email. "My hope is this gives musicians inspiration or a channel to earn a wage, and for the winners who will get the grant, I'm excited to see their possibilities in the industry and see the entries."
OnlyFans has grown substantially over the last year, as both viewers and creators have joined as a way of dealing with the collapse of other forms of media during lockdown. The company says it has now paid out more than $3 billion to creators, and has more than 100 million registered users.
OnlyFans says that the music is already big on the platform: last month, its top 40 biggest US music focussed accounts generated $2 million of income between them, representing an average of $50,000 each.
But still much of the discussion around that growth has focused on pornographic content, and the name is still largely associated with sex workers posting adult imagery and videos. However the company says that it is growing beyond that.
"We are often associated with adult content, I think, because you have to be over the age of 18 to use the platform. And all the content is behind a paywall. That allowed us to have more liberal content policies," Mr Stokely said.
"We found that creators from the adult industry really embraced the platform early on. But the the content on the platform has really evolved."
He pointed to the fact that it had been named as one of Fast Company's 10 most innovative social media companies of 2021 – alongside tech behemoths like Epic Games and Reddit, as well as potential competitor Patreon – in an article that praised it in part for "evolving beyond adult content".
Mr Stokely said that its fastest growing areas are now "fitness, music and more recently fashion". He pointed to an array of artists who had already joined the platform – which includes DJ Khaled and Anitta – as well as the fact Beyoncé had mentioned it in a verse on the 'Savage' remix, in which she had suggested she could join the platform.
OnlyFans' most famous musician is probably Cardi B, who charges $4.99 for access to posts that are not available on free social platforms. Mr Stokely said that the musicians who have had most success on OnlyFans tend to use it with a more celebrity focus, sharing information on their personal lives and allowing fans to keep up with their news.
That is in contrast with other platforms such as Patreon, which a number of popular artists from Zola Jesus to Ben Folds use primarily to distribute new music. Mr Stokely noted that the platform itself encourages those different kinds of sharing, since OnlyFans borrows from the design of traditional social media, organised as a feed full of posts.
Mr Stokely also said that any concerns that OnlyFans might highlight big musicians at the expense of the discovery of smaller ones is likely to be unfounded, given the site is intended to work in tandem with traditional free social media services as well as streaming platforms such as Spotify.
"I think one of the benefits of OnlyFans is actually that it serves creators and artists of all sizes," he said. "It's kind of the reverse of larger, free social media, that revolves arounds paid ads and algorithms, and you have to pay for that presence. Whereas in reverse on OnlyFans, it provides a very simple way to monetize your content to your existing following."
Stefflon Don noted that the platform has allowed people to monetise even smaller followings that might not have been significant enough to gain mainstream attention in the past. "The model has changed since you had to have a major label sign you to be heard, obviously it helps, but people are getting recognition from social media and if you get a following, even a small one you can direct your followers to OnlyFans," she said.
Mr Stokely said that the site is planning to add a host of new features intended at encouraging creators to connect with fans in new ways. Those include a one-to-one streaming feature that will essentially function as a video call with a chosen fan.
He also pointed to the release of OFTV, which is yet to officially launch but is already available online, and will function as a free streaming platform to highlight creators. All of the content shared on there will be PG, and Mr Stokely says it will be available on a wide variety of platforms to help OnlyFans creators "showcase their content".
Join our commenting forum
Join thought-provoking conversations, follow other Independent readers and see their replies