Parler: Pornography floods pro-Trump social media app
Hashtags like #sexytrumpgirl and #keepamericasexy were used to spam Parler with hardcore porn sites and escort agencies
Anthony Cuthbertson
Thursday 03 December 2020 18:04 Comments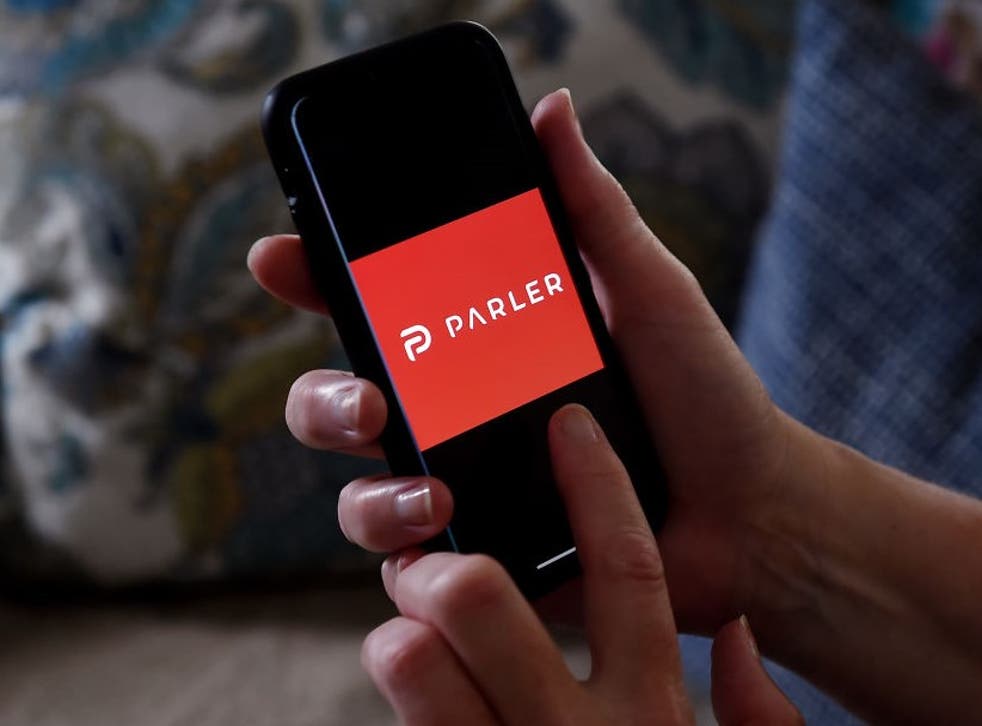 Parler, a social media app popular with far-right figures and Trump supporters, has been inundated with pornography and sexually explicit material, partly due to its lax moderation rules. 
The self-proclaimed "free speech" app has experienced a surge in popularity in recent months after Facebook and Twitter cracked down on conspiracy theories and misinformation on their platforms.
The influx of users has led to issues with spam and bots, most significantly from adult websites and escort agencies.
Analysis by The Washington Post found hashtags like #sexytrumpgirl and #keepamericasexy were being used to flood Parler with hardcore pornography sites.
Parler recently revised its terms of service to allow pornography on its platform, however it appears unable to properly cope with excessive posting and other spam-like behaviour.
Moderation is outsourced to volunteers, who analyse and remove content that is flagged by users as objectionable.
When asked about the issue, Parler chief operating officer Jeffrey Wernick said: "I don't look for that content, so why should I know it exists?"
He added: "We don't want to be spammed with pornographic content."
Amy Peikoff, Parler's chief policy officer, said: "Broadly, our whole guiding principle is that we want to allow everything that the First Amendment protects as speech, and nothing that it doesn't."
Since it was founded in 2018, Parler has gained a reputation for allowing extreme views and dangerous conspiracies on its app.
It has become a haven for white supremacists and far-right nationalists, with the relaxed rules allowing antisemitism and other hate speech to thrive.
QAnon adherents and other conspiracy theorists have also flocked to Parler to spread baseless claims about Washington podophile rings and election fraud.
Well-known Republicans like Ted Cruz and famous conservative TV show hosts like Tucker Carlson are among the most prominent members who have signed up to Parler, all gaining significant followings.
Last month, Parler briefly became the most-downloaded app in the US, with founder John Matze claiming that two million new users were added in a single day after the election was called in favour of Joe Biden.
Register for free to continue reading
Registration is a free and easy way to support our truly independent journalism
By registering, you will also enjoy limited access to Premium articles, exclusive newsletters, commenting, and virtual events with our leading journalists
Already have an account? sign in
Join our new commenting forum
Join thought-provoking conversations, follow other Independent readers and see their replies