Peloton adds new 'groups' feature as people work out together from home
New tool intended to reflect communities that have formed on other social networks like Facebook and Reddit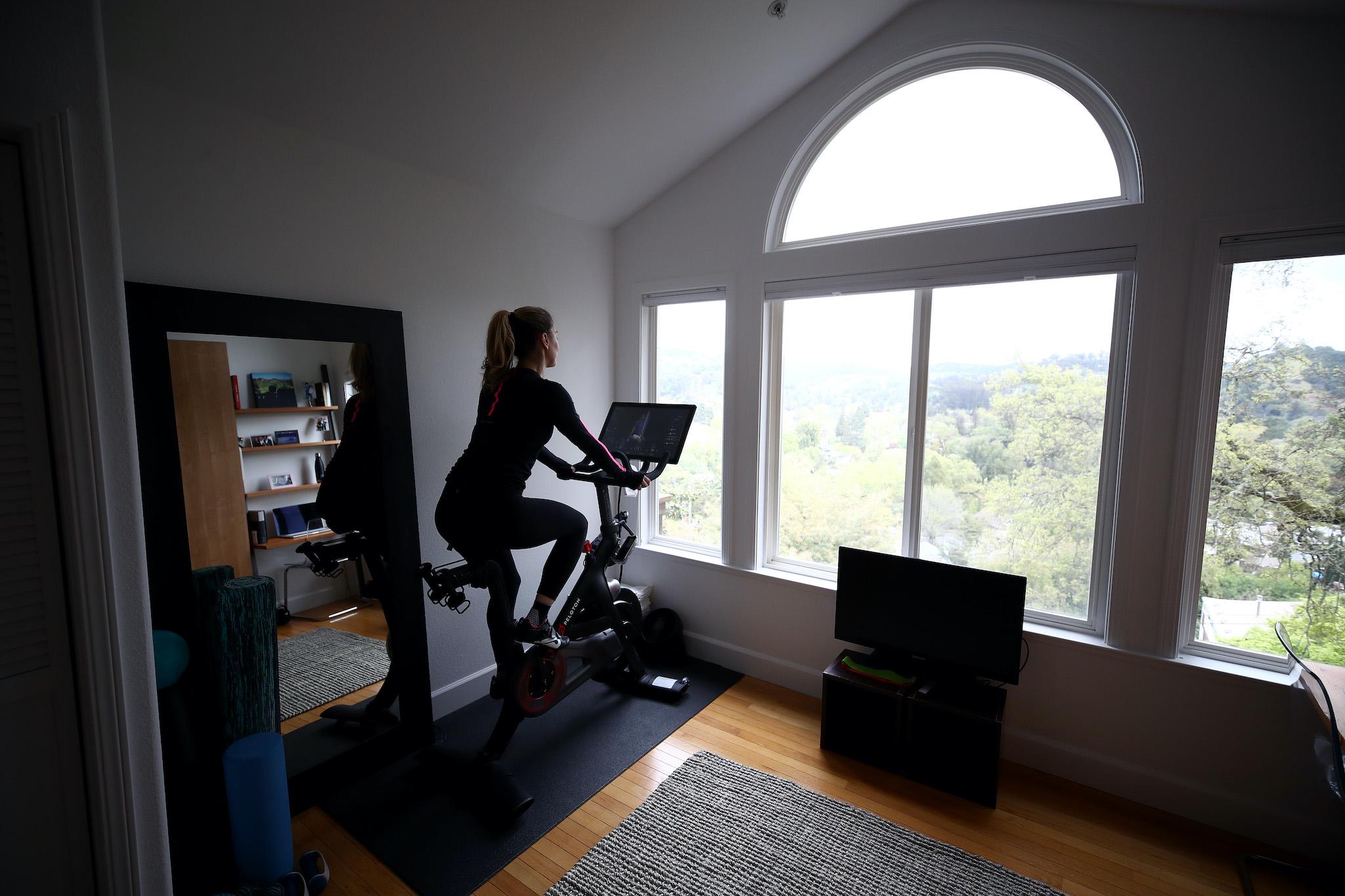 Peloton has added a new groups feature to allow people to exercise together despite being in lockdown.
The company – which makes internet-enabled spinning bikes and treadmills, as well as running an app of online exercise classes – has seen a huge surge in users in recent months as people have looked for a way to work out at home.
Now it has added a new groups feature, officially called "tags", allowing people to track their exercise alongside other people in communities they have formed off the bike.
With the new feature, users are able to add hashtags to their profile, which designate certain groups: a certain set of people all from the same workplace, for instance, or one of the many "tribes" of users that have formed on other platforms such as Facebook and Reddit.
If a user has a given hashtag in their profile, they will be able to see what classes other members have taken and when they are working out. Users will be able to filter Peloton's huge leaderboard – which can include tens of thousands of people – down to just the people they know from a given group.
The feature was built to respond to the fact that many Peloton users have already formed their own on other social networks, David Packles, Peloton's director of product, told The Independent. Groups have formed around a whole range of different things, with communities of people representing everything from specific ways of working out to different body types.
Many of those groups already represent themselves by adding hashtags into their usernames or the field that usually displays a person's location. The new feature was built to respond to that "unintended usage" to give people a more organised way of keeping up with the people they follow, Mr Packles said.
Mr Packles said he was expecting that people would use the new group feature similarly, potentially in a variety of ways that Peloton had not been able to anticipate. But the company has installed a variety of algorithms and other systems that watch to ensure the new feature cannot be used abusively or maliciously, he said.
While the feature comes as people are stuck at home because of the coronavirus pandemic, Mr Packles confirmed that the app has been in development for "many, many months", and was not specifically launched because of recent events. New features would usually have been announced at Peloton's annual "Homecoming" event the coming weekend, but that has been cancelled this year because of the outbreak.
Gadget and tech news: In pictures
Show all 25
Previous rumours had suggested that Peloton would add a new way for groups to get together in a virtual "lobby" before its classes, so that they could all take them at the same time. The company said that was not arriving in the latest update.
It also said there would be no changes to its chat feature, which currently allows people to talk to each other through video calls while they are on the bike. That is still limited to one-to-one calls, at least for the time being.
Peloton is far from the only app adding new group features amid lockdowns around the world. Cycling training app Trainer Road, for instance, recently rolled out group workouts that allow a variety of users to do the same exercise while talking to each other over built-in group video chat.
Join our commenting forum
Join thought-provoking conversations, follow other Independent readers and see their replies