Pentagon hacker in last bid to avoid extradition
Asperger's sufferer calls on court to halt extradition over army computer breach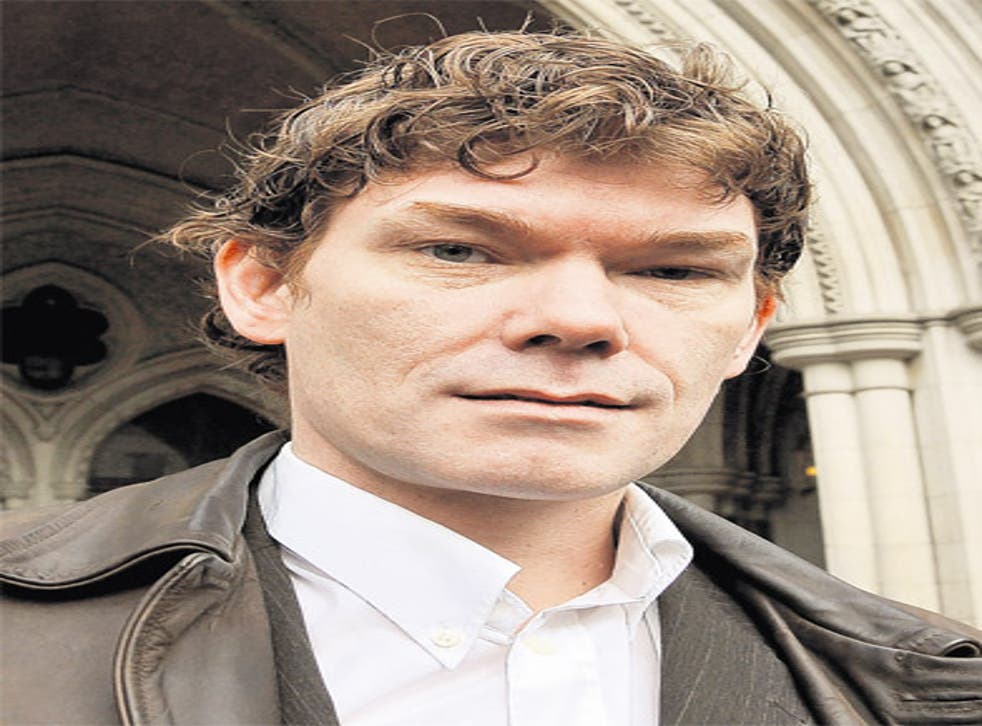 A British "UFO eccentric" described by the United States as the man behind the "biggest military hack of all time" launched his final bid to avoid being extradited yesterday.
Gary McKinnon, a 41-year-old computer expert from Wood Green, north London, faces up to 70 years in an American high-security prison if he is extradited and convicted of hacking into nearly 100 US military computers shortly after the September 11 attacks.
Such a prosecution in the UK, however, would almost certainly warrant little more than a six-month community service order and a large fine.
American prosecutors have accused Mr McKinnon of causing $700,000 (£430,0000) worth of damage and shutting down the US Army's entire computer network for more than 24 hours. They have vowed to see him prosecuted in the US.
Mr McKinnon has not denied being behind the attacks but he and his growing list of celebrity supporters say he was "naïvely" motivated by a desire to look for extra-terrestrial life – something with which he had become obsessed because he suffers from Asperger's syndrome.
All his attempts in British courts to halt his extradition have failed and last year the Home Office announced it was willing to hand over Mr McKinnon under a controversial treaty which allows for British suspects to be sent to the US, but does not force the US to hand its citizens to Britain.
But lawyers representing Mr McKinnon managed to secure a judicial review by arguing that the then home secretary, Jackie Smith, failed to take into account that Mr McKinnon suffered from Asperger's and that he would be at risk of psychosis or suicide if removed to the US.
Before the High Court yesterday, Edward Fitzgerald QC argued that extraditing Mr McKinnon would be "unnecessary, avoidable and disproportionate" and suggested that his client should be tried in the UK instead.
Lawyers for the Home Office will argue that the "degree of suffering" Mr McKinnon may suffer from extradition would fall short of the levels that justified a High Court intervention.
Since his arrest more than eight years ago, Mr McKinnon, a shy and retiring type who lives with his girlfriend, Lucy, has lived with the prospect of spending the rest of his life in an American jail.
During his previous legal battles, he and his mother, Janet, have struggled to garner support but in recent months a number of celebrities and politicians have joined his cause. They include the musicians Sting, Peter Gabriel and the Proclaimers; the actresses Julie Christie and Jane Asher; the former Hizbollah hostage Terry Waite; and the politicians Boris Johnson, Tony Benn and David Blunkett. Mr Johnson, the Mayor of London, said extraditing him would be "brutal and wrong".
Jane Asher, the president of the National Autistic Society, said: "Routine and familiarity is of paramount importance to someone with Asperger's. A US prison would be awful for Gary. It would be deeply unfair and disproportionate if he was extradited."
Register for free to continue reading
Registration is a free and easy way to support our truly independent journalism
By registering, you will also enjoy limited access to Premium articles, exclusive newsletters, commenting, and virtual events with our leading journalists
Already have an account? sign in
Register for free to continue reading
Registration is a free and easy way to support our truly independent journalism
By registering, you will also enjoy limited access to Premium articles, exclusive newsletters, commenting, and virtual events with our leading journalists
Already have an account? sign in
Join our new commenting forum
Join thought-provoking conversations, follow other Independent readers and see their replies