Pentagon rushes to block release of classified files on Wikileaks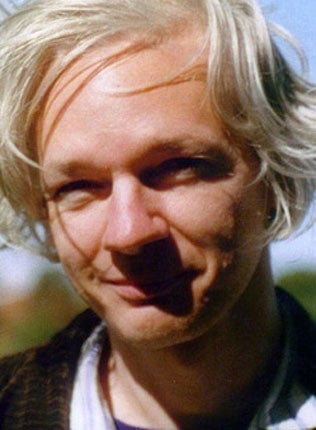 It has the ingredients of a spy thriller: an American military analyst turned whistleblower; 260,000 classified government documents; and rumours that the world's most powerful country is hunting a former hacker whom it believes is about to publish them.
Pentagon and State Department officials are desperately trying to discover whether Bradley Manning, a US army intelligence officer currently under arrest in Kuwait, has leaked highly sensitive embassy cables to Wikileaks.org, an online community of some 800 volunteer cyber experts, activists, journalists and lawyers which has become a thorn in the side of governments and corrupt corporations across the globe.
Reports in the US say officials are seeking to apprehend Julian Assange, the website's founder who has pioneered the release of the kind of information the mainstream media are either unwilling or unable to publish.
Manning, 22, an intelligence analyst from Potomac, Maryland, who had been serving in Iraq, was revealed earlier this week as the source behind a highly damning leak earlier in the year that showed harrowing cockpit footage of an American Apache helicopter gunning down unarmed civilians in Baghdad three years ago.
But the Apache video may have proven to be one leak too far. Adrian Lamo, a former US hacker turned journalist who had been conversing with Manning online and later gave up his name to the authorities, said he also claimed to have handed 260,000 classified US embassy messages to Wikileaks.
According to Mr Lamo, Manning said the documents showed "almost-criminal political back dealings" made by US embassies in the Middle East which, if true, would cause enormous embarrassment to key allies in a notoriously volatile area of the world. Mr Lamo claims Manning said that "Hillary Clinton and several thousand diplomats around the world are going to have a heart attack when they wake up one morning, and find an entire repository of classified foreign policy is available, in searchable format, to the public".
If those responsible for the site wanted any confirmation that the US military have them in their sights, they only need to look at their own website. In March this year Wikileaks published a leaked 32-page intelligence report which described the site as a "threat to the US Army". The report added: "The possibility that current employees or moles within [the Department of Defence] or elsewhere in the US government are providing sensitive or classified information to Wikileaks.org cannot be ruled out."
The site has previously shown that it is prepared to publish sensitive documents from US embassies. In January Wikileaks posted a classified cable from the US embassy in Reykjavik which described a meeting between embassy chief Sam Watson, the British Ambassador, Ian Whiting, and members of the Icelandic government.
In an interview with the BBC news website – the only one he has given since Manning was arrested – Mr Assange refused to confirm whether the intelligence analyst was the source of the Apache video. He also said he had no knowledge of the 260,000 further files that Manning claimed to have leaked.
But while Mr Assange may be shunning media interviews, he seems to be making no attempt to keep a low profile. Yesterday afternoon, the site's Twitter page announced that Mr Assange would be appearing in Las Vegas later in the day for a panel discussion about protecting anonymous sources – appearing alongside former CIA agent Valerie Plame and Leonard Downie Jr, a former editor of the Washington Post who supervised much of the paper's coverage of the Watergate scandal.
An earlier tweet suggested Wikileaks would not look kindly upon any US government interference. "Any signs of unacceptable behaviour by the Pentagon or its agents towards this press will be viewed dimly," the post said.
Website that breaks news
*Although Wikileaks is nominally hosted in Sweden, it fiercely protects both itself and the identity of its sources by routing all leaks through a series of servers around the world, which makes them virtually impossible to trace or shut down. "It's a very effective measure to mask who a whistleblower is and where they are connecting from," says Rik Fergusson, a cyber security expert at Trend Micro. "The only way to track it is in real time, which is almost impossible."
*Founded in 2006 by Australian-born former hacker Julian Assange, it has no paid staff and relies on volunteers and donations.
*In the past four years the site has released, among other items, the British National Party's membership list, detailed US military procedures for handling prisoners at Guantanamo Bay, Sarah Palin's emails, the University of East Anglia's "Climategate emails" and 570,000 pager messages intercepted after the 11 September terrorist attacks.
*Wikileaks claims its next big scoop will be to publish video footage of an air strike in Afghanistan that killed scores of civilians.
Join our commenting forum
Join thought-provoking conversations, follow other Independent readers and see their replies