Will.i.am hails AI technology as 'new renaissance' in music
The musician said artificial intelligence does not just 'mimic' what he does but creates something new.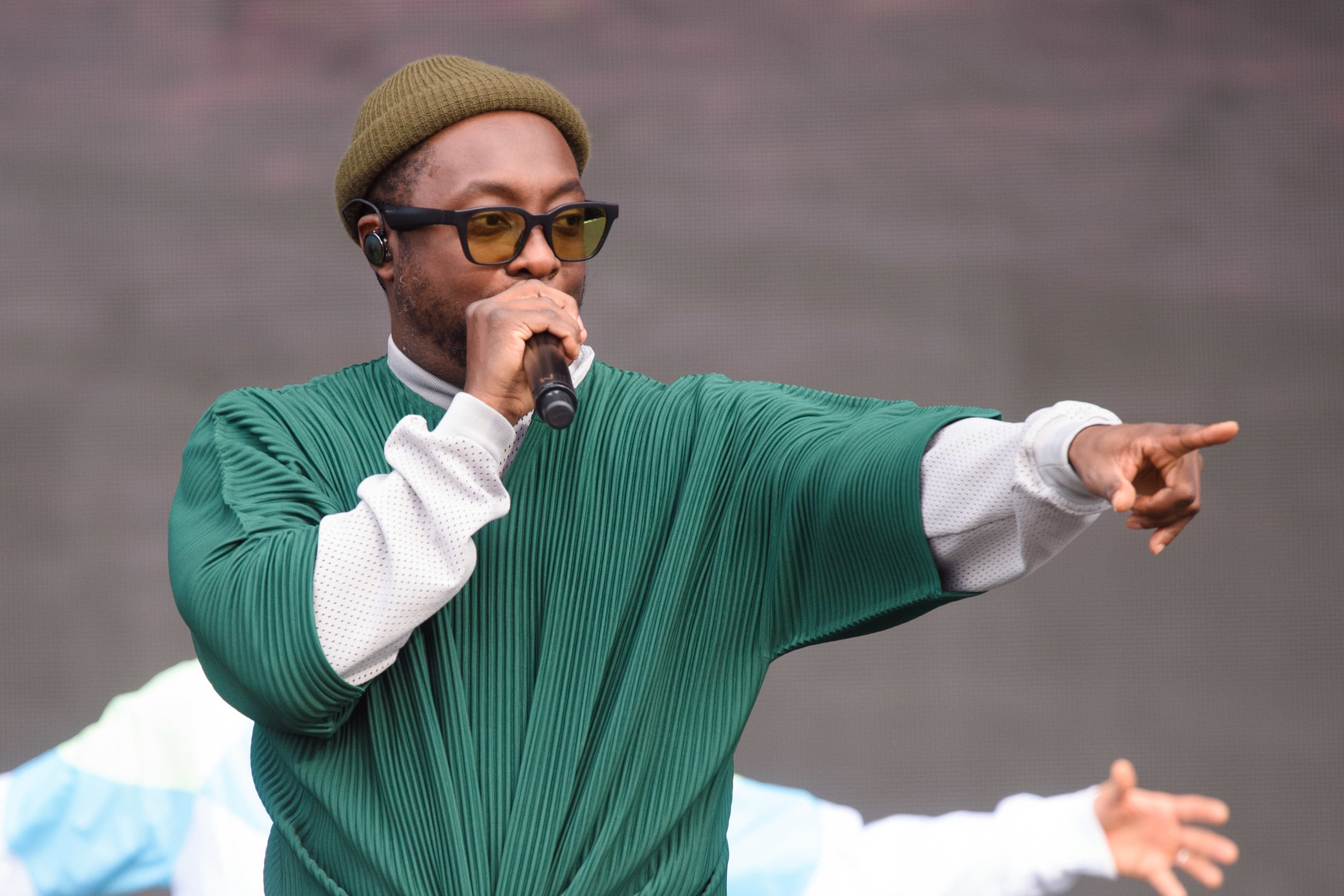 Will.i.am has hailed artificial intelligence (AI) as a "new renaissance" in music.
The 48-year-old musician and member of the Black Eyed Peas expressed an optimistic view of new music software, which can be used to produce and create songs.
He told ITV's Good Morning Britain: "People have to decide what types of songs they want to write because, although I wrote songs like Boom Boom Pow and I Gotta Feeling and Where Is the Love?, the machine is going to write amazing versions or original Boom Boom Pows."
He added that people "desire" songs which can be a "social commentary" on the news, something AI is "going to be able to do".
"It's a very, very, very unique world that we're entering into. It's a new renaissance."
He said new technology does not just "mimic" what he does but creates something new.
"It was a brand new song and it wrote it the way I would have written it."
He went on: "The concern is what we do as people and the regulation and guidelines that we put on folks that are building the models.
"The fact that AI mimics, but at the same time we haven't put in clauses for where people own their likeness in their essence… well, that's one thing. AI's not deciding that, people are."
However, other famous faces such as Dolly Parton and Charlie Brooker have raised concerns about AI.
Black Mirror creator Brooker told Empire Magazine that using the ChatGPT tool had produced something which read plausibly "at first glance" but did not contain "any real original thought".
He also told the PA news agency that the AI advances explored in the latest episode of the Netflix series could be used in a "frankly terrifying way".
Brooker was referring to an episode of the dystopian anthology show in which a woman finds her life replicated by streaming platform Streamberry.
Parton was asked at a press event last week about living on in an artificial form in the future.
She said: "I think I've left a great body of work behind.
"I have to decide how much of that high-tech stuff I want to be involved because I don't want to leave my soul here on this Earth."