Pepper: Japanese robot assistant that can read and experience emotions sells out in a minute
The emotional humanoids cost about £1,000, though users have to pay every month for its data and insurance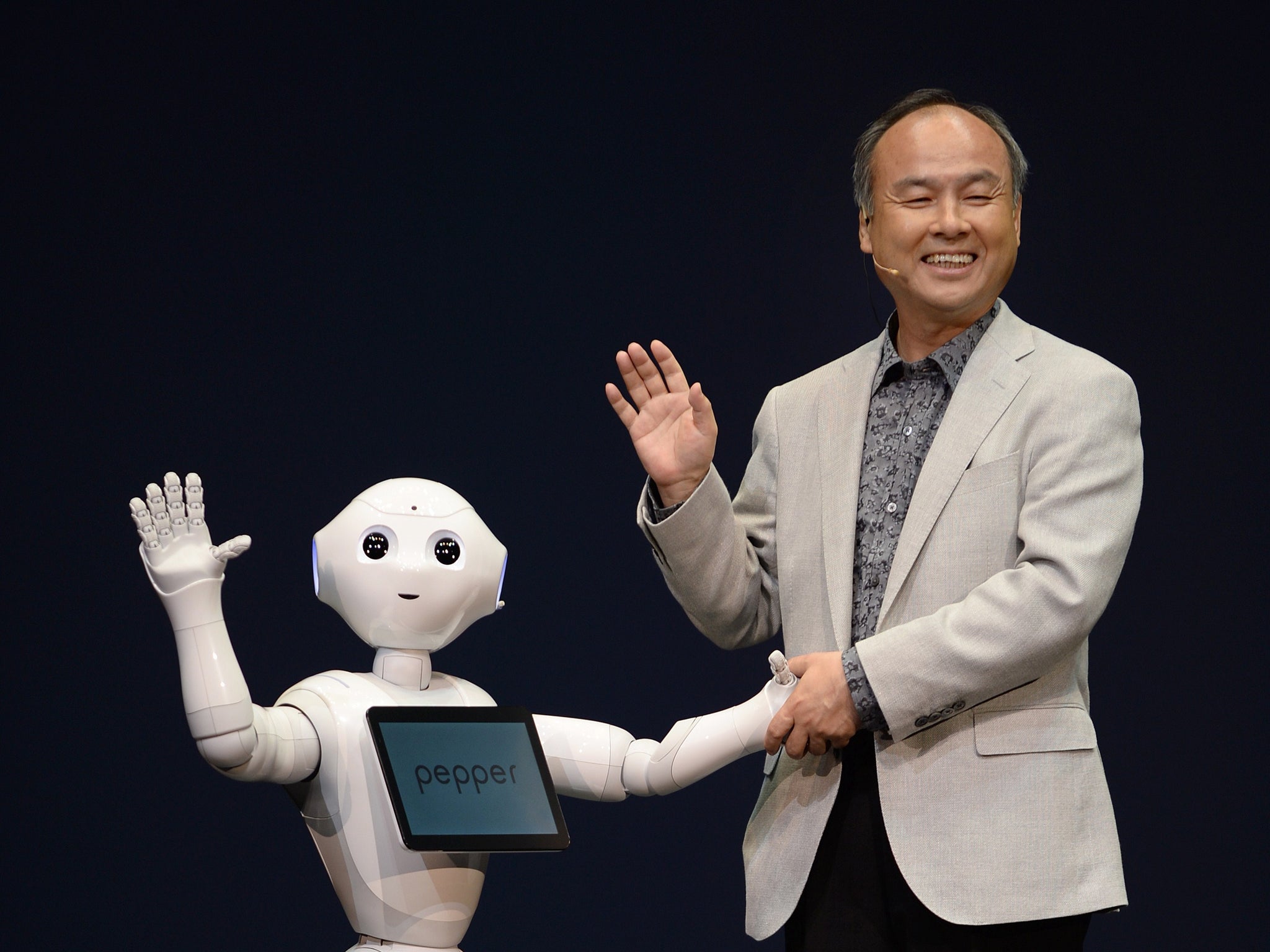 Pepper, a humanoid robot that can feel emotion and look after its owner, has sold out a minute after going on sale.
The robot went on sale on Saturday morning, after much anticipation and build-up. A minute later, all 1,000 had been sold, with customers paying the equivalent of £1,000 each for the robot and then monthly insurance and data fees on top.
For that money, the robot's owners will be "made happy", according to the company that made it. "He's an emotional robot, not a functional robot for domestic use with dish washer or vacuum cleaner functionalities," according to an FAQ on the site of French robotics firm Alderbaran that helped make the robot.
It will tend to its owners emotional needs by learning about them and having conversations with them. Humans can talk to the robot and it will be able to understand.
Over time, it will get to know its users — and learn from them, passing that information into the cloud so that all of the robots get more clever — but if that isn't enough, new behaviour and characteristics will be downloadable from an online store. "In a near future, you will be able to download new behaviors on the online Aldebaran Store in order to custom your robot as you wish," Adlerbaran's site reads.
The robot looks like a short person with a mermaid fin for a leg, and has a white body with grey accents and light blue eyes. A tablet is attached to its stomach, which will show its emotions.
Despite the high price, SoftBank — the mobile network that sells the robot — is doing so at a loss. It will keep selling 1,000 Pepper robots per month, in a staggered roll-out.
Join our commenting forum
Join thought-provoking conversations, follow other Independent readers and see their replies