Petya cyber attack: UK government suggests it is planning to drop bombs on hackers
The comments came just hours before the UK was hit by a huge international hack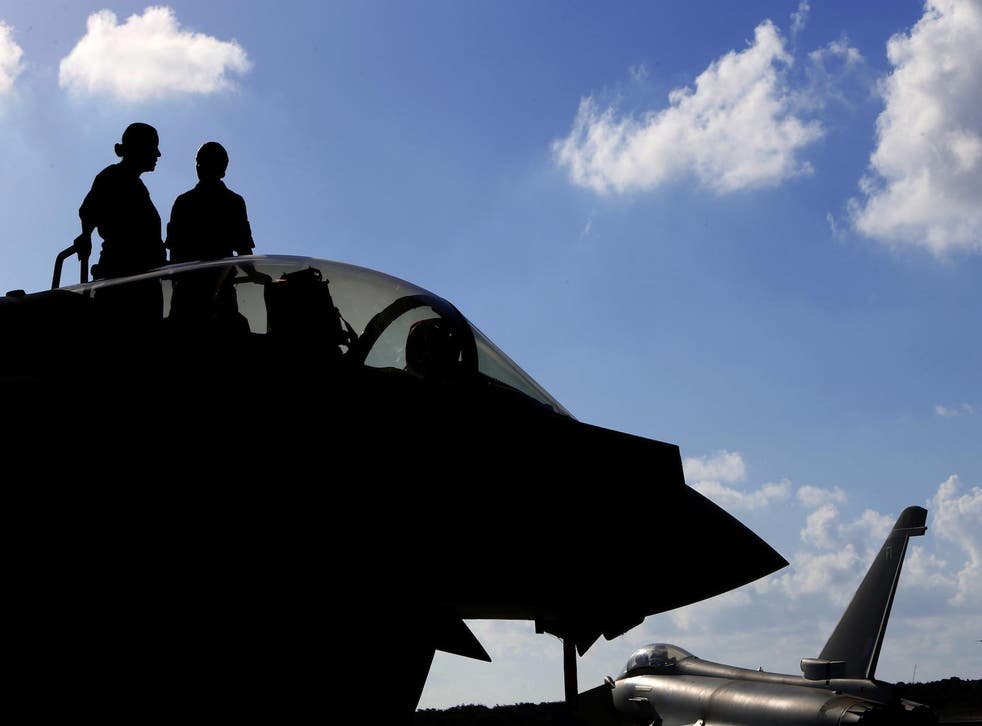 The RAF may drop bombs on people launching cyber attacks that hit Britain, according to the defence secretary.
Speaking after a huge attack on the parliamentary network – but soon before the Petya attack spread across the world, including to the UK – Michael Fallon said that the country could launch responses to online attacks "from any domain - air, land, sea or cyber".
The comments have already attracted some criticism because it is usually almost impossible to say with certainty who carried out a hack. Experts may sometimes identify the country or state that appears to be behind any given cyber attack – but even that identification can be intentionally spoofed by hackers.
Gadget and tech news: In pictures

Show all 25
The Defence Secretary highlighted the success of the UK's ability to carry out cyber attacks against so-called Islamic State (IS) in Iraq and Syria and offered similar British support to future Nato operations.
Sir Michael said the UK was investing in "full spectrum capabilities" - ranging from the new aircraft carriers to offensive online capabilities.
This was "signalling to potential cyber strikers that the price of an online attack could invite a response from any domain - air, land, sea or cyber."
"When it comes to the latter, we are making sure that offensive cyber is an integral part of our arsenal," he said. "We now have the skills to expose cyber criminals, to hunt them down and to prosecute them. To respond in kind to any assault at a time of our choosing."
In a speech at the Chatham House foreign affairs think tank, Sir Michael said: "Last Friday we saw the UK hit by yet another cyber attack, this time directed against our parliamentary IT systems.
"Investigations so far have found that the hackers were attempting to carry out a sustained and determined attack on all parliamentary user accounts in an attempt to identify weak passwords to gain access to users' emails."
Asked about the sort of action that could be taken against the hackers behind the attack on parliament, Sir Michael said where perpetrators can be identified then "as far as we can" they should be prosecuted.
"We have no evidence yet as to who was behind the attack on Parliament, it is too early to speculate what kind of actor was involved," he said.
"When we know, we have got to consider how to respond."
The Defence Secretary said the UK's ability to carry out its own cyber attacks against IS, also known as Daesh, had helped save lives during the battle for Mosul in Iraq and the capability was also being used in the fight for Raqqa in Syria.
Sir Michael said: "Having honed our own UK pioneering cyber techniques against Daesh in Iraq and Syria, I can confirm today that the UK is ready to become one of the first Nato members to publicly offer such support to Nato operations as and when required."
Additional reporting by Press Association
Register for free to continue reading
Registration is a free and easy way to support our truly independent journalism
By registering, you will also enjoy limited access to Premium articles, exclusive newsletters, commenting, and virtual events with our leading journalists
Already have an account? sign in
Register for free to continue reading
Registration is a free and easy way to support our truly independent journalism
By registering, you will also enjoy limited access to Premium articles, exclusive newsletters, commenting, and virtual events with our leading journalists
Already have an account? sign in
Join our new commenting forum
Join thought-provoking conversations, follow other Independent readers and see their replies