Youtube clarifies it has not changed its policy after vlogger Philip De Franco accuses website of 'censorship'
Videos have to meet an 'advertising friendly' criteria before adverts are permitted on their videos and creators can reap the revenue
Olivia Blair
Saturday 03 September 2016 13:52 Comments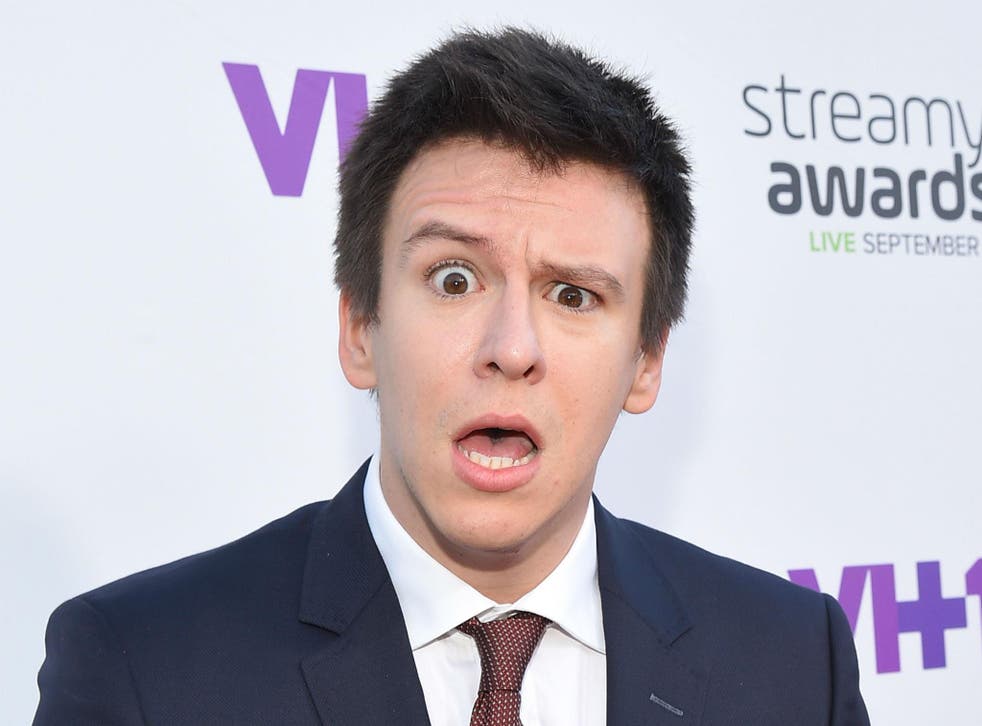 Youtube has denied they changed their policy on advertising after the Youtuber Philip De Franco claimed the website was "censoring" Youtubers by not permitting adverts on certain content they deemed inappropriate.
On Wednesday, De Franco, a vlogger with 4.5million subscribers, posted a video titled 'YouTube Is Shutting Down My Channel and I'm Not Sure What To Do', which has now been viewed more than 3.6 million times. He told viewers several of his videos had been demonetised meaning Youtube had determined they were not "advertiser friendly" so he could not earn money from the advertising revenue. This video in question does have advertising in.
De Franco claimed taking away monetisation is a 'form of censorship' and questioned why some of his videos may not meet the criteria advertising-friendly criteria.
Youtube's advertiser-friendly content guidelines state that the following is not advertiser-friendly: "Sexually suggestive content including partial nudity and sexual humour, violence, including displays of serious injury and events related to violent extremism, inappropriate language including harassment, profanity and vulgar language, promotion of drugs and regulated substances, including selling, use and abuse of such items and controversial or sensitive subjects and events, including subjects related to war, political conflicts, natural disasters and tragedies even if graphic imagery is not shown".
In response, Youtube denied making any changes to their monetisation policy instead saying they have updated their notification setting so Youtubers are now emailed and notified in Video Manager if their content has been demonetised. Video creators can now also appeal the decision if they have been demonitised.
The Highest-Earning YouTubers of 2015

Show all 10
"While our policy of demonetising videos due to advertiser-friendly concerns hasn't changed, we've recently improved the notification and appeal process to ensure better communication," a spokesperson for Youtube told the Independent.
In a further statement they said: "We recently started rolling out improved notifications in Video Manager to make it clearer to creatures when a video is demonetised due to advertiser-friendly content concerns as well as to make it easy to appeal," the company said in a statement. […] Today, it's become clear to us that there is some confusion in the creator community, so we wanted to take a moment to clarify things: we did not change our policy of demonising videos that may not be appropriate for Google's brand advertisers. Nor have we changed how these policies are enforced."
The 30-year-old, who addresses his fans as "beautiful bastards" at the start of each video", questioned whether his content including his discussions about Brock Turner or Chris Brown's arrest contributed to breaching Youtube's guidelines.
In a series of tweets, De Franco – who has been making videos on the site for over a decade – had claimed a further 12 of his videos had been demonetised branding the action a "stab in the back".
His comments led to the hashtag #YoutubeIsOverParty being paraded around Twitter and a number of other Youtube personalities also claiming they had been hit by the policy.
De Franco discussed Youtube's response in a Vlog posted on Thursday calling it "concerning" and questioning if the notification policy had changed how the service was letting Youtubers know they were not being monetised before.
"While the change is a positive change, the positive change also revealed something that most of us didn't know," he said.
Register for free to continue reading
Registration is a free and easy way to support our truly independent journalism
By registering, you will also enjoy limited access to Premium articles, exclusive newsletters, commenting, and virtual events with our leading journalists
Already have an account? sign in
Register for free to continue reading
Registration is a free and easy way to support our truly independent journalism
By registering, you will also enjoy limited access to Premium articles, exclusive newsletters, commenting, and virtual events with our leading journalists
Already have an account? sign in
Join our new commenting forum
Join thought-provoking conversations, follow other Independent readers and see their replies