Staring at your phone at night could be linked to depression, study finds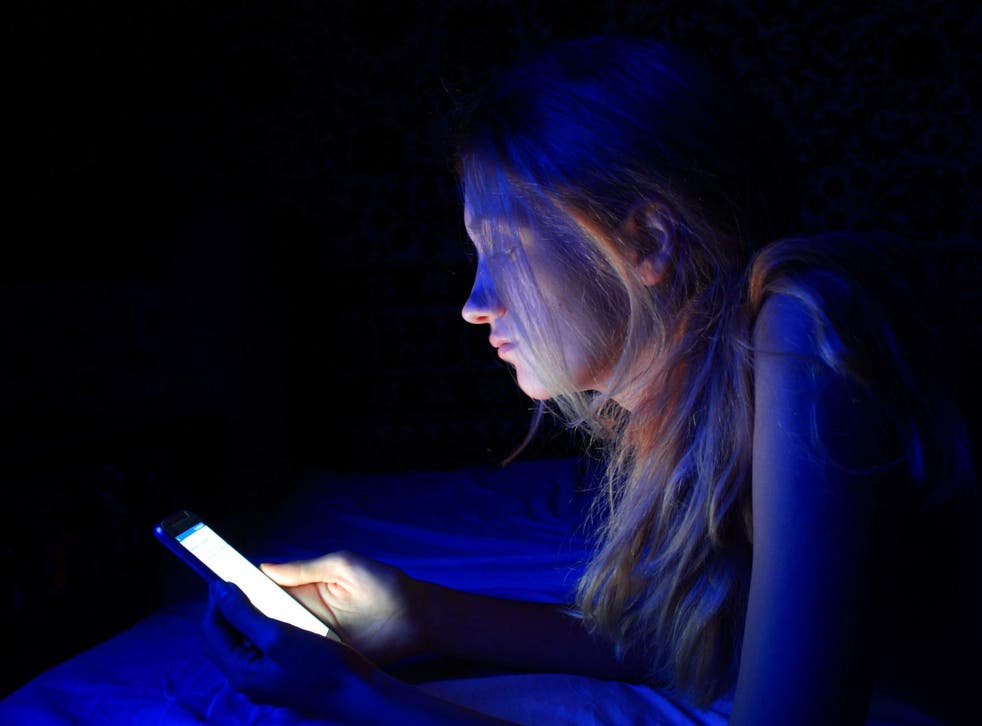 Exposure to artificial light at night has been found to induce depressive-like behaviour in mice, a new study has found.
The findings could help with the understanding of how exposure to excessive light at night-time triggers depression in humans.
Researchers from the University of Science and Technology in China exposed mice to two hours of blue light – the same light emitted from light pollution or electronic devices like smartphones – for several weeks.
They observed that after three weeks the animals displayed depressive tendencies, measured by reduced escape behaviour and decreased preference for sugar.
These bouts of depression lasted up for an additional three weeks after the mice were no longer exposed to light at night.
"While light therapy applied in the daytime is known to have anti-depressive properties, excessive light exposure at night has been reportedly associated with depressive symptoms," the researchers wrote in a paper detailing the study.
"These findings may be relevant when considering the mental health effects of the prevalent nighttime illumination in the industrial world."
The research pointed to a neural pathway connecting a specific type of light receptor in the eye to two brain areas, which was activated much more strongly with light at night than during the day.
The scientists warned that careful consideration should be given to the limitations of rodent studies in light-related studies, particularly when applying findings to a human context.
To better understand how light impacts human mood, the researchers wrote that future studies should establish whether the same neural pathways and mechanisms that trigger the mice's depression also exist in humans.
Gadget and tech news: In pictures

Show all 25
Such a link would have significant implications on our understanding of human behaviour, particularly within cities.
"Unlike any other time in our evolutionary history, exposure to [night-time light] is increasingly inevitable in the post-industrial era," the study concludes.
"Consequently, this pathway, which has been adapted to serve protective purposes, might be 'hijacked' to mediate [night-time light]-induced negative mood in humans."
The study is published in the journal Nature Neuroscience.​
Register for free to continue reading
Registration is a free and easy way to support our truly independent journalism
By registering, you will also enjoy limited access to Premium articles, exclusive newsletters, commenting, and virtual events with our leading journalists
Already have an account? sign in
Register for free to continue reading
Registration is a free and easy way to support our truly independent journalism
By registering, you will also enjoy limited access to Premium articles, exclusive newsletters, commenting, and virtual events with our leading journalists
Already have an account? sign in
Join our new commenting forum
Join thought-provoking conversations, follow other Independent readers and see their replies