Phubbing can be phatal: Staying glued to your smartphone in public isn't just rude, it can also get you killed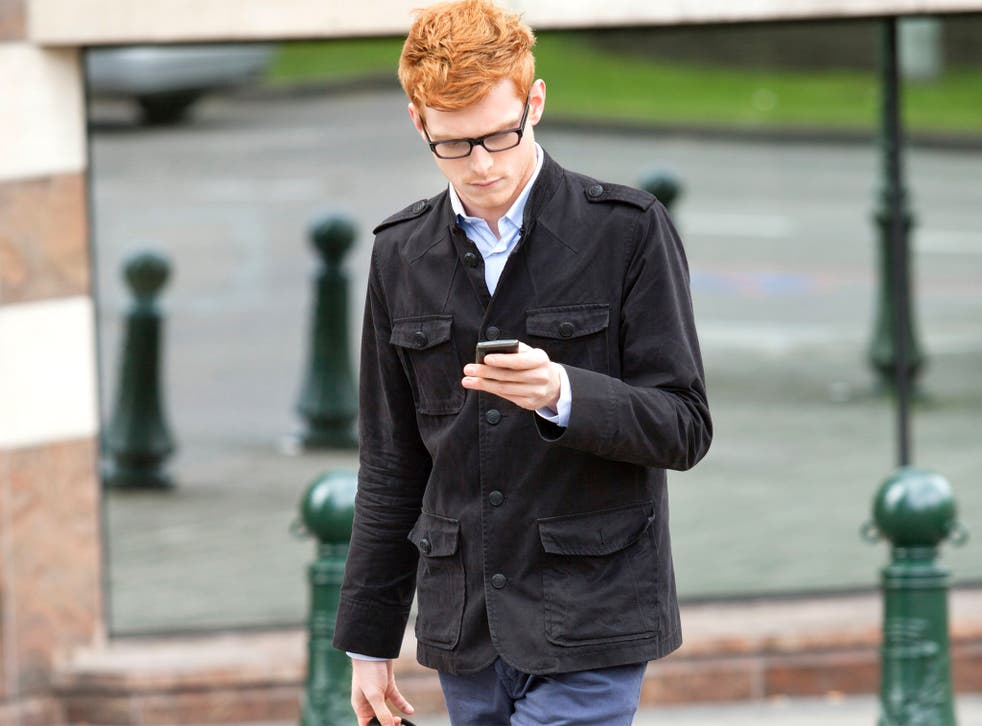 It turns out that staying glued to your smartphone in public isn't just rude, it can also get you killed. For the first time in decades, the US National Highway Traffic Safety Administration has reported a rise in the number of American pedestrians killed in traffic accidents – from 4,109 in 2009 to 4,432 in 2011 – and the nation's Secretary of Transportation has attributed that rise to what he called "distracted walking".
At a press conference in Washington DC on Monday, Anthony Foxx claimed the increase in fatalities could be blamed partly on people walking while texting or listening to music.
Meanwhile, the US Consumer Product Safety Commission suggests 1,152 pedestrians were treated at accident and emergency rooms in 2011 after being injured while using a portable electronic device – up from fewer than 600 in 2004.
In that time, around two-thirds of those injured were under 25: optimum age for texting, tweeting and tumbling. Trend-setting New York topped the table of US cities with the highest number of pedestrians killed relative to all traffic deaths, with 51 per cent. Los Angeles was second, with 42 per cent.
Another recent report, by Liberty Mutual Insurance, found that 60 per cent of people surveyed said they often drafted emails or updated their Facebook status on the move, even though 70 per cent knew full well the risks of striding into oncoming traffic unawares.
Foxx's solution is to mount a pedestrian safety campaign, and the top 22 US cities with pedestrian deaths well above the national average can now apply for a share of $2m in safety grants from his department – which seems like a lot of money to state the bleeding obvious. Next time you check your Instagram likes while taking a stroll downtown, just remember: phubbing can be phatal.
Register for free to continue reading
Registration is a free and easy way to support our truly independent journalism
By registering, you will also enjoy limited access to Premium articles, exclusive newsletters, commenting, and virtual events with our leading journalists
Already have an account? sign in
Register for free to continue reading
Registration is a free and easy way to support our truly independent journalism
By registering, you will also enjoy limited access to Premium articles, exclusive newsletters, commenting, and virtual events with our leading journalists
Already have an account? sign in
Join our new commenting forum
Join thought-provoking conversations, follow other Independent readers and see their replies