Political cyberhacker Andrés Sepúlveda reveals how he digitally rigged elections across Latin America
'I worked in politics that are not seen'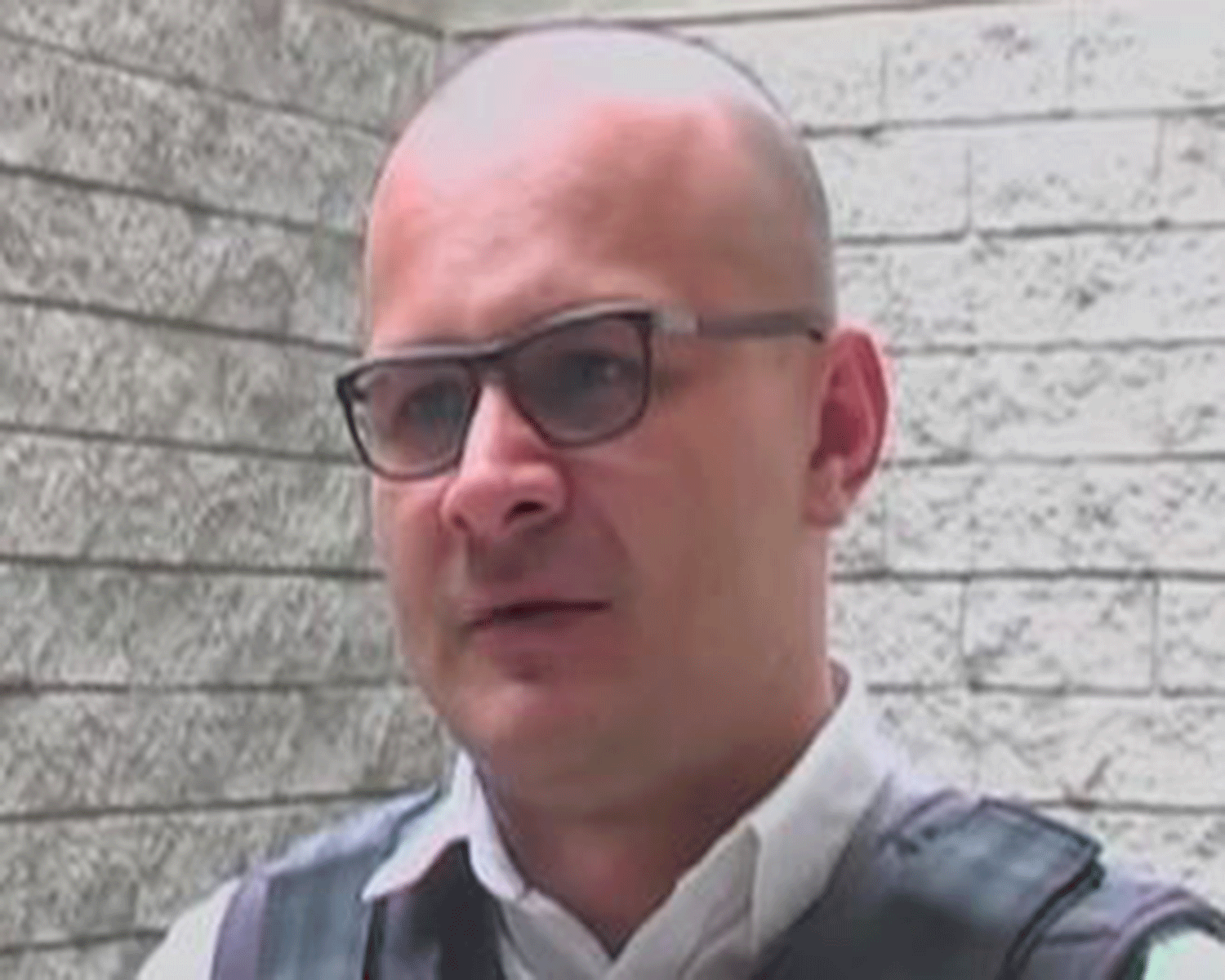 A political cyber hacker who manipulated elections across Latin America has told his story for the first time from a prison cell.
Andrés Sepúlveda explained his major role in the "unseen politics" that wins and loses elections which he has said is endemic around the world in an interview with Bloomberg.
From creating fake Twitter accounts to fool the voting public to digitally eavesdropping on party campaign teams, Mr Sepúlveda said he travelled the continent for eight years rigging major political events.
Now serving 10 years for charges including use of malicious software, conspiracy to commit crime, violation of personal data, and espionage, the 31-year-old is reportedly hoping to prove the public he has reformed to get a reduced sentence.
Yet at the peak of his powers he made, among many other systems, a software programme called Social Media Predator which managed a vast range of fake Twitter accounts to help portray a distorted virtual reality to voters.
"When I realised that people believed what the internet says mroe than reality, I discovered that I had the power to make people believe almost anything," he said.
Mr Sepúlveda said he provided a team which would hack smartphones, clone web pages, send mass e-mails and texts for some $12,000 a month. For $20,000 customers could buy a package including digital interception and attack techniques.
He has said he was mainly on the pay roll of a Miami-based political consultant, Juan José Rendón - a claim Mr Rendón flatly denies.
Having helped to bring Mexican president Enrique Peña Nieto to power, Mr Sepúlveda was asked whether the US presidential campaign was being similarly manipulated.
"I'm 100 per cent sure it is," he said.
His alleged former employer was reportedly approached by Donald Trump's campaign team, and Mr Rendón has himself said he is looking to be involved in a future US presidential campaign. The Trump campaign also deny this.
Sony Cyber Attack: The Worst Affected In Hollywood
Show all 13
When rigging elections in Nicaragua, Panama, Honduras, El Salvador, Colombia, Mexico, Costa Rica, Guatemala, and Venezuela, Mr Sepúlveda said his team employed a range of methods.
In one instance in Mexico, he sabotaged the electoral chances of a candidate by making computers call tens of thousands of voters with pre-recorded messages at 3 am in a critical swing state.
The angered voters switched sides and the candidate in question lost by a slim margin.
On another occasion, Mr Sepúlveda said his team installed malware in routers to another candidate so that whenthe candidate's teams wrote policy speeches, the hacker saw them before their own teams did.
Brought up as a child during a time of Marxist guerillas, Mr Sepúlveda said he supported right-wing politics on principle.
"I worked with presidents, public figures with great power, and did many things with absolutely no regrets because I did it with full conviction and under a clear objective, to end dictatorship and socialist governments in Latin America," he said.
"I have always said that there are two types of politics - what people see and what really makes things happen. I worked in politics that are not seen."
Because of death threats and assassination attempts, Mr Sepúlveda is under highest security in prison and is checked on every hour by guards.
He said he is now helping the authorities track hackers and is helping stop Isis by spotting their Twitter profiles.
Join our commenting forum
Join thought-provoking conversations, follow other Independent readers and see their replies