Pono: Neil Young's high-end music player launches
After the Walkman, the Pono is the second expensive, audiophile-focused music player launched this week
Andrew Griffin
Wednesday 07 January 2015 10:41 Comments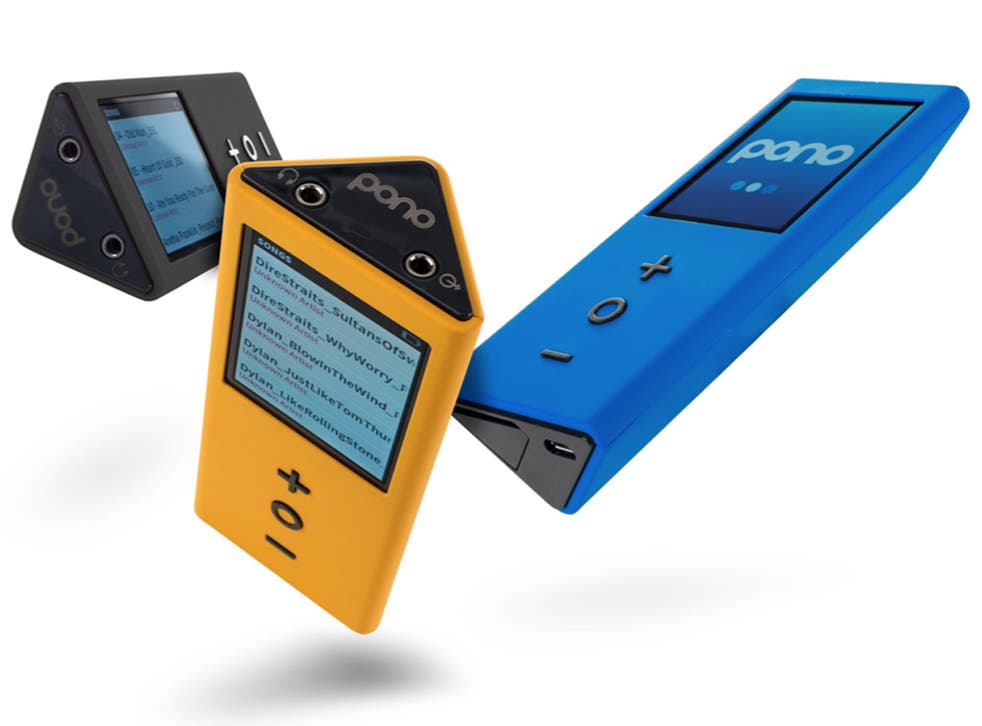 Neil Young's high-end Pono music player has launched, with initial reviews suggesting it lives up to its hype.
The music player was funded on Kickstarter and hopes to seize on demand for high-quality music. It plays special versions of music that are uncompressed and claim to be many times better than most other music stores.
It costs $399 (£260) and can be ordered now for delivery in February. Those that supported the device on Kickstarter have already received their special edition models.
It's the second expensive but audiophile-focused personal music device to launch at the Consumer Electronics Show, which runs in Las Vegas until Friday. Sony yesterday announced that it would sell a new version of the Walkman for £949 — though initial tests seemed to indicate that its "Hi-Res Audio" might not win many people round.
The Pono shop also launched yesterday, with the uncompressed albums a little more expensive than bought through other online music shops. Neil Young's After The Gold Rush — which is at the full 192kHz and 24 bit resolution — costs $21.79 (£14.40) through the store.
Neil Young is the top-selling artist on the store so far — and all but three of the top 10 albums feature him — followed by other mostly 60s and 70s acts such as Simon & Garfunkel, Bob Dylan and Led Zeppelin.
Initial reviews suggest that the Pono largely lives up to the Hype.
Engadget wrote that "the difference is quite dramatic". Slash Gear suggested that it was "all that it's cut out to be" — even despite listening in the busy and loud convention hall at CES.
Register for free to continue reading
Registration is a free and easy way to support our truly independent journalism
By registering, you will also enjoy limited access to Premium articles, exclusive newsletters, commenting, and virtual events with our leading journalists
Already have an account? sign in
Join our new commenting forum
Join thought-provoking conversations, follow other Independent readers and see their replies