The Independent's journalism is supported by our readers. When you purchase through links on our site, we may earn commission.
iPhone 6 'prototype' available on eBay for £38,200 after accidental delivery
A prototype of the new iPhone may be up for grabs on eBay for tens of thousands of pounds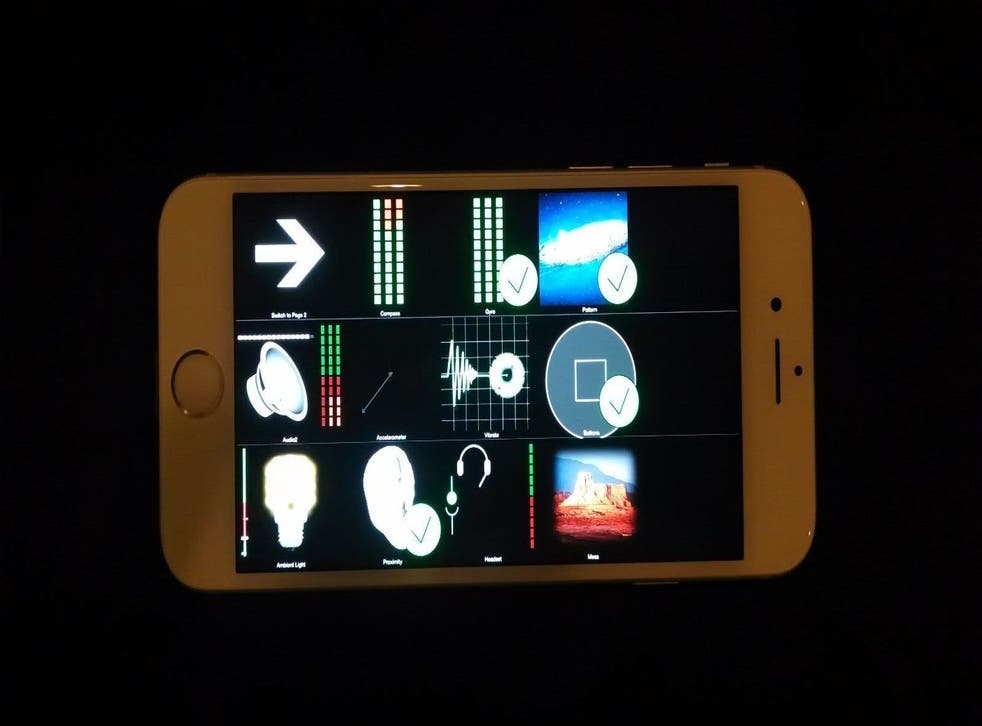 An iPhone 6 prototype is available on eBay for upwards of £38,200 after the seller was "accidentally" sent one by American network provider Verizon.
The seller – username kimberlyk1018 – has posted pictures of the alleged prototype running a diagnostic mode; including internal apps the company uses to test devices before release.
This iPhone 6, which isn't running iOS8, may not be operable. The seller warned: "I cannot guarantee that it will make calls or that the camera will work."
Those bidding for the alleged prototype – 42 people have made 107 bids so far – are likely not pursuing it for functionality but rather a combination of novelty, rarity and a glimpse at Apple's behind-the-scenes.
The iPhone 6 and 6 Plus were released last month to much fanfare.
It is claimed that the 64GB iPhone 6 was delivered "accidentally" when the seller had renewed their contract.
Kimberlyk1018, who has only one previous sale on eBay, has given a "110% guarantee" that it is an authentic Apple prototype device.
The device is reportedly missing the standard regulatory marking, usually printed on the back of the device.
Kimberlyk1018 said: "Apple does not let these phones out of their possession yet I was accidentally sent one upon renewing my contract."
"As you can see from the photos, iOS8 has not been placed on this device, rather it is in the true developer mode."
There remains a question over whether it is legal to buy and sell prototype devices like this, which have previously been considered stolen property.
In 2010, two men found and sold a prototype of the then-unreleased iPhone 4. They sold the device to tech blog Gizmodo for £3,200.
Criminal charges were brought, though neither man went to prison.
Steve Jobs accused Gizmodo of extortion but criminal charges were dropped as they was insufficient evidence.
Apple has yet to comment on the auction.
Register for free to continue reading
Registration is a free and easy way to support our truly independent journalism
By registering, you will also enjoy limited access to Premium articles, exclusive newsletters, commenting, and virtual events with our leading journalists
Already have an account? sign in
Register for free to continue reading
Registration is a free and easy way to support our truly independent journalism
By registering, you will also enjoy limited access to Premium articles, exclusive newsletters, commenting, and virtual events with our leading journalists
Already have an account? sign in
Join our new commenting forum
Join thought-provoking conversations, follow other Independent readers and see their replies