Prince dead: How to listen to the singer's music as he wanted, not on Spotify or Apple Music
'Like books and black lives, albums still matter,' Prince said
Andrew Griffin
Thursday 21 April 2016 18:54 Comments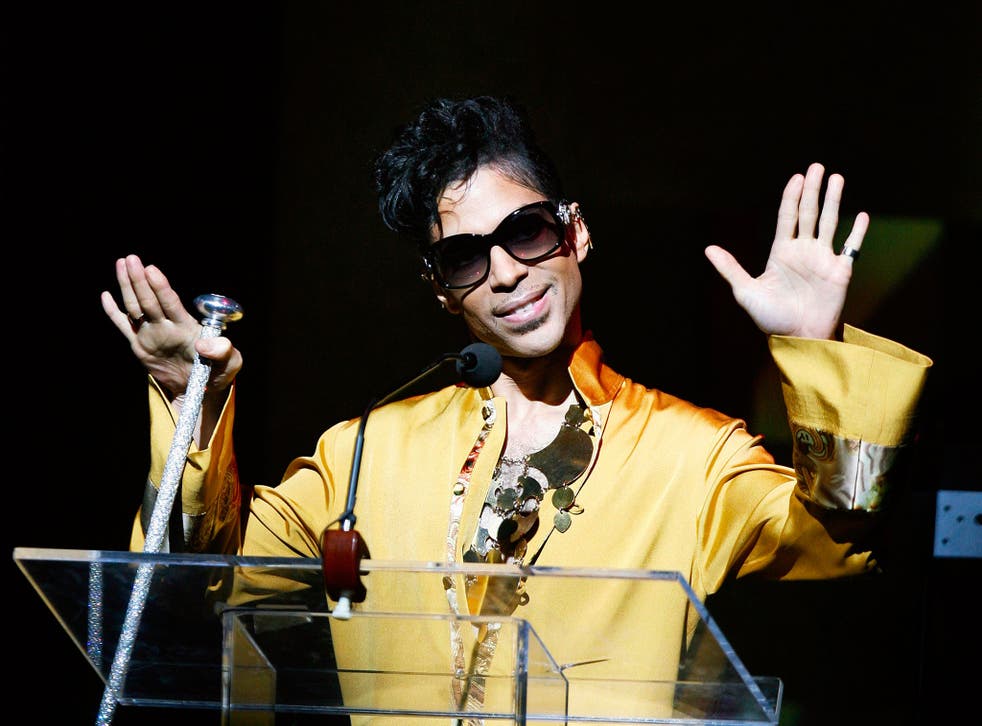 Prince is dead at 57, and has left a huge catalogue of world- and history-changing music.
Tributes are pouring in from across the music and arts world to a singer and musician who changed the history of pop culture forever. But perhaps the greatest tribute is simply to listen to his songs, and to do so as he wished.
It can be difficult to listen to some of that music – the artist refused to have his songs on streaming services like Spotify or Apple Music, and was sceptical of the internet as a way for artists to share music in general.
Prince - A Life in Pictures

Show all 10
In 2015, all of his songs were removed from almost every streaming service. He argued that artists couldn't make money from the services – a prediction that has mostly held true.
Instead, if you want to stream Prince's music, it's best to go to Tidal, the controversial service to which he always lent his support. He was explicit in backing Jay Z's streaming service, releasing his two recent HITNRUN as exclusives there and leaving his music on it when it was removed from everywhere else.
The service offers a month's free trial for newly-registered users. Once people are signed up, it costs £9.99, or £19.99 to sign up to the "HiFi" service that streams music at a higher bit rate.
Tidal remains the only real way to listen to Prince's music on a streaming service: even YouTube has had all of his official videos pulled off it.
But perhaps the best way to listen to Prince's music is to do so on an album, real or not – a format that the singer always supported.
"Like books and black lives, albums still matter," Prince said while presenting the Grammy for best album last year. It was an important political statement – but also one about how he thought music was best listened to.
In 2010, Prince declared the internet to be "completely over". He was mocked at the time, but stuck by his comments in a 2015 interview with The Guardian: "What I meant was that the Internet was over for anyone who wants to get paid, and I was right about that," he said.
His music can still be bought on online services like iTunes or Amazon, where it costs as much as a normal album. But it can also be bought in hard copy, from local music shops or bigger online ones.
That would be in keeping with Prince's commitment to albums, a form that he said "still matter" despite their attack from streaming services and singles.
Prince never much liked the internet – arguing that it was no way to listen to music, and no way for artists to make money from it.
Register for free to continue reading
Registration is a free and easy way to support our truly independent journalism
By registering, you will also enjoy limited access to Premium articles, exclusive newsletters, commenting, and virtual events with our leading journalists
Already have an account? sign in
Join our new commenting forum
Join thought-provoking conversations, follow other Independent readers and see their replies