New prosthetic hand can give almost all functionality back to amputees, researchers claim
The hand has three settings for different grips, and moves based on eletrical signals in the wearer's muscles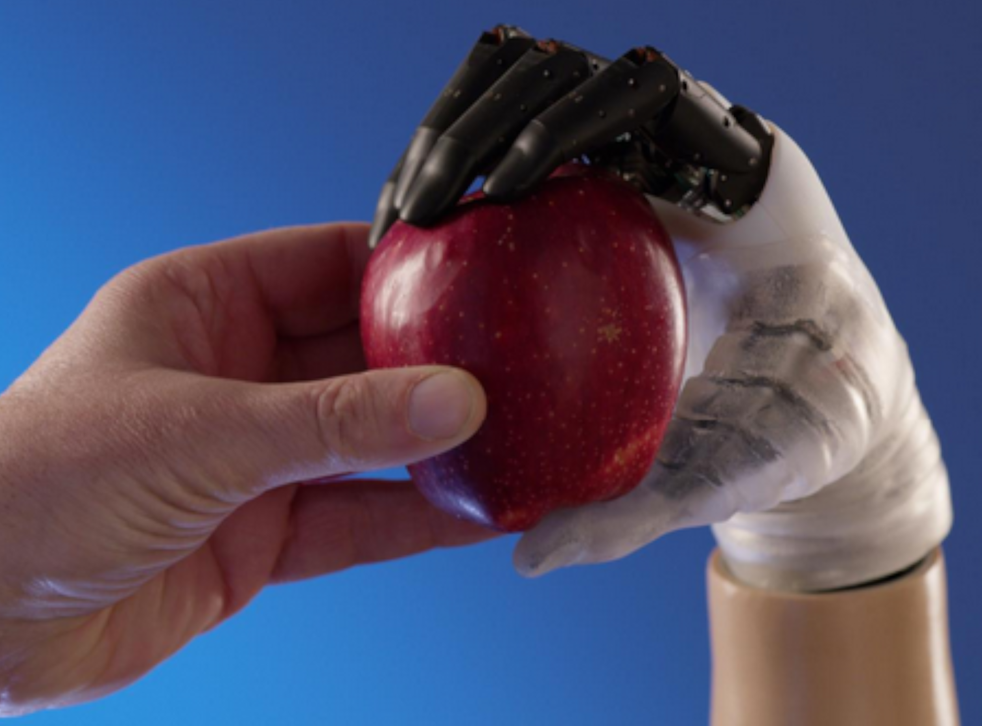 A biomimetic prosthetic hand has been developed by Italian researchers that can replicate the behaviours of the human hand.
The hand, called Hannes, is able to restore over 90 per cent of functionality to people with amputated limbs, the researchers claim.
The prosthetic, which includes the hand and the wrist, moves using the electrical signals generated by the wearer's muscles.
An array of sensors detects the activity of the user's limb muscles, and uses specially developed software to make precise movements.
However, the researchers claim that the hand's mechanical design – apparently unique in the market – is the key to the prosthetics versatility and movement.
The mechanism lets the hand adapt to the object it is holding using a single motor, which allows it to be more efficient.
The thumb can be oriented in three different positions: a tight grip for small objects, a lateral grip for thin objects, and a 'power grip' which the researchers say the user can apply to lift heavy objects.
The wrist can also turn, similar to turning a key, meaning that the wearer can hold items in various orientations.
Its 1300mAh battery gives the prosthetic a day of standard use, and will be durable for one year.
The hand is available in two sizes, for either right- or left-handed men and women.
The researchers say that after a training period of under one week, patients could use Hannes in their home to perform daily tasks.
The findings were published in the journal Science Robotics.  
Other prosthetic limbs have been developed that can pass feeling onto amputees.
Last year, a robotic arm named after Luke Skywalker was built – and is sentitive enough to pluck grapes, peel a banana, and even send texts.
Register for free to continue reading
Registration is a free and easy way to support our truly independent journalism
By registering, you will also enjoy limited access to Premium articles, exclusive newsletters, commenting, and virtual events with our leading journalists
Already have an account? sign in
Register for free to continue reading
Registration is a free and easy way to support our truly independent journalism
By registering, you will also enjoy limited access to Premium articles, exclusive newsletters, commenting, and virtual events with our leading journalists
Already have an account? sign in
Join our new commenting forum
Join thought-provoking conversations, follow other Independent readers and see their replies