Parents expected to spend nearly £1,000 on tech for children this Christmas, study says
More than a third admitted they won't be able to afford the gifts their children want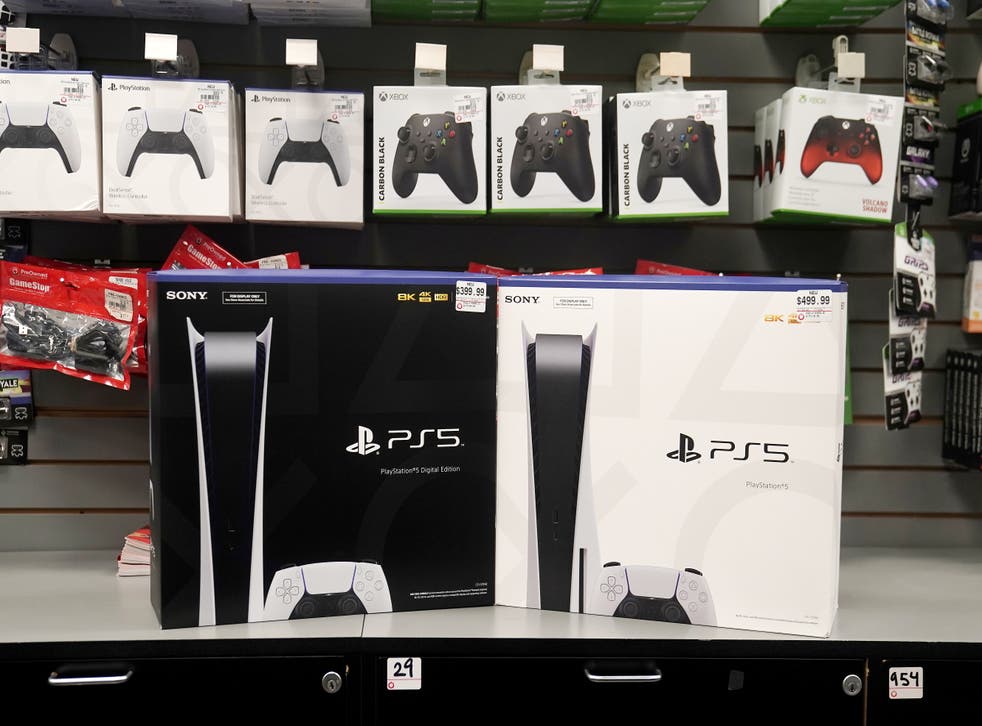 Parents are being expected to spend nearly £1,000 on tech for their kids this festive season.
Nearly half of children are hoping for the brand-new PlayStation 5, which retails at almost £450, while 43 per cent have their fingers crossed for a set of Apple AirPods which sell for around £160.
A third have a new smartphone on their Christmas list this year and 13 per cent are even asking for the new iPhone 12, which starts at around £799.
A further 41 per cent are wishing for a new smart speaker, which parents admit will likely set them back nearly £200, and almost half of young people are asking for a tablet costing at least £200.
The research polling 2,000 British parents revealed how 62 per cent of 4-17 year olds are expecting an expensive gadget this year — and in total, the average child wants £938 worth of tech.
But more than a third of mums and dads admitted they won't be able to afford to spend this much.
Liam Howley from musicMagpie, which commissioned the study, said: "It can be so tough as a parent. We want our children to really enjoy their Christmas, but sometimes their wishes go beyond what we can afford.
"Our study has shown just how much pressure there is financially for families, and how it only gets worse as gadgets become more expensive.
"It makes it harder still if other children have certain tech, and your child just wants to fit in with their friends."
The study found a third of youngsters want the latest gadgets because their friends have them and many are worried they won't be perceived as 'cool enough' without them.
As many as 63 per cent of parents feel pressure to buy their offspring the latest tech for Christmas, with many being pestered by their children frequently.
The research, conducted via OnePoll, also found children will start asking for tech for Christmas around the age of eight, with one in four beginning to ask for these gifts from as young as five.
In a bid to appease their children and not disappoint, one in 10 parents are looking to take up another job to help afford the tech they desire.
And three in 10 are looking to spread the cost of purchases as monthly payments — instead of one bulk payment — meaning they will carry the debt into the new year.
Liam Howley added: "Even though there is significant pressure on parents to get certain tech for their kids, there's certainly ways around it.
"You shouldn't feel the need to buy things brand new, and this can often be more wasteful if the moment the next smartphone is released, they decide they want the latest device.
"As well as considering renting a phone instead, buying second-hand or refurbished tech can be a really easy way to make things more affordable and is also a much smarter choice for the environment."
SWNS
Register for free to continue reading
Registration is a free and easy way to support our truly independent journalism
By registering, you will also enjoy limited access to Premium articles, exclusive newsletters, commenting, and virtual events with our leading journalists
Already have an account? sign in
Register for free to continue reading
Registration is a free and easy way to support our truly independent journalism
By registering, you will also enjoy limited access to Premium articles, exclusive newsletters, commenting, and virtual events with our leading journalists
Already have an account? sign in
Join our new commenting forum
Join thought-provoking conversations, follow other Independent readers and see their replies