The Independent's journalism is supported by our readers. When you purchase through links on our site, we may earn commission.
Google removes apps pushing far-right QAnon conspiracy theory
The conspiracy falsely suggests that secret agents in the US government are trying to undermine the president, according to a mysterious individual called Q
Adam Smith
Wednesday 27 May 2020 08:22 Comments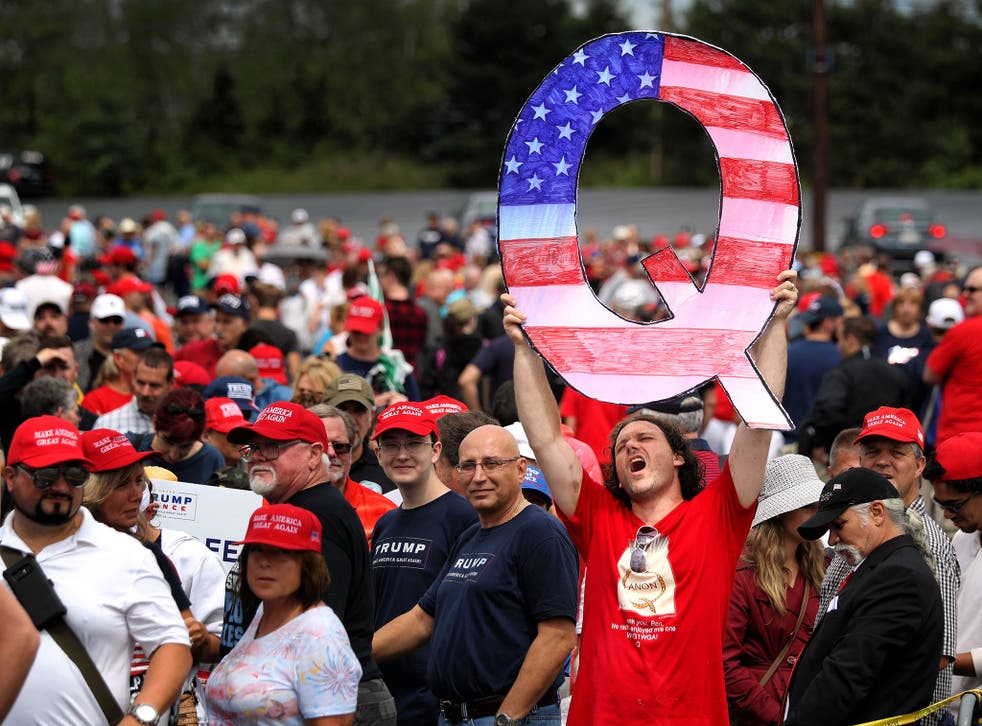 Google has removed multiple applications from its Google Play Store that were used to promote the QAnon conspiracy theory.
The QAnon conspiracy is a idea based on the notion of an anonymous figure called 'Q' who claims to have classified information about the Trump administration. This includes the belief that opposition to the government operate in "deep state" which works to undermine him.
The conspiracy is also linked to the unfounded 'Pizzagate' conspiracy from 2016, which claimed that Secretary of State Hillary Clinton, among other members of the US establishment, was involved in an apparent child abuse ring.
QAnon believers have had their own lawyers argue that belief in the conspiracy proves they are insane, and have climbed the Sydney Harbour Bridge to spread the ideology. The FBI has stated that QAnon is a potential domestic terrorist threat.
As reported by Media Matters, a not-for-profit progressive research centre, which brought the applications' violations of Google policies to the search giant's attention, QMAP, Q Alerts!, and Q Alerts LITE were removed from the Android store. Google's privacy policy states that apps which have "content related to terrorism, such as content that promotes terrorist acts, incites violence, or celebrates terrorist attacks" are forbidden.
A Google spokesperson said in a statement that: "When we find apps that violate Play policy by distributing misleading or harmful information, we remove them from the store."
It is unclear how many people downloaded the applications, or whether Google profited from any microtransactions or other payments made by people through the app. Google takes a 30 percent cut of all payments made through in-app purchases on its store. Google did not provide a comment.
The QAnon conspiracy theories have also interlinked with false beliefs about the coronavirus with some suggesting that the disease is a cover so Trump can secretly arrest 'deep state agents' while others believe that COVID-19 is part of "spiritual warfare" where only those chosen by God will not be affected.
Google has had to take action against coronavirus misinformation too, working with the NHS as well as Facebook and Twitter to crack down on hoaxes.
Register for free to continue reading
Registration is a free and easy way to support our truly independent journalism
By registering, you will also enjoy limited access to Premium articles, exclusive newsletters, commenting, and virtual events with our leading journalists
Already have an account? sign in
Register for free to continue reading
Registration is a free and easy way to support our truly independent journalism
By registering, you will also enjoy limited access to Premium articles, exclusive newsletters, commenting, and virtual events with our leading journalists
Already have an account? sign in
Join our new commenting forum
Join thought-provoking conversations, follow other Independent readers and see their replies