More than 70% of adults use social media for recipes instead of cookbooks, survey finds
Research also shows growing numbers of people use smartphones to grow produce at home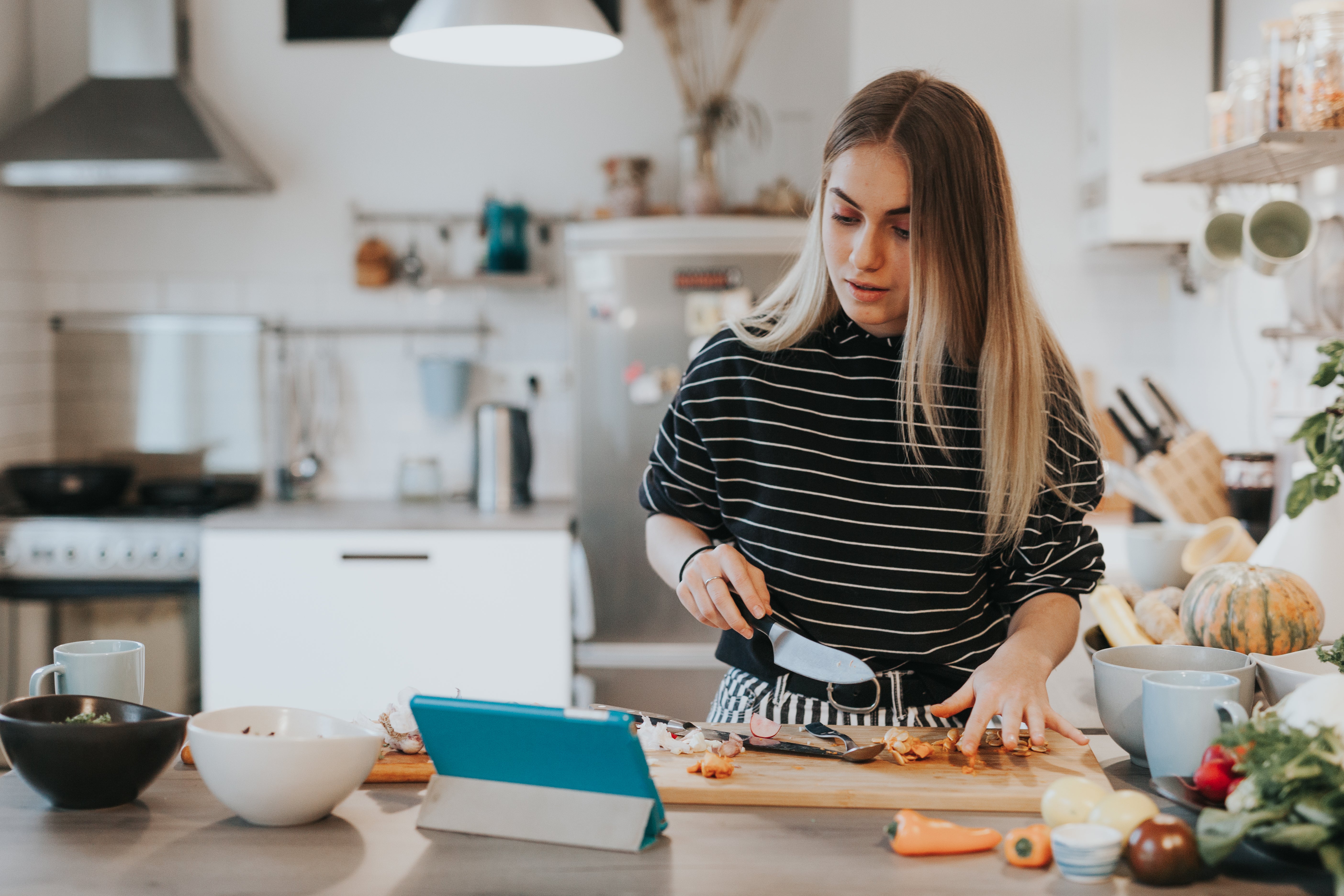 Huge amounts of adults now use social media for cooking inspiration, and to find recipes, instead of reading traditional cookbooks, a new survey has found.
A study of 2,000 adults found that 71 per cent of people have "gone digital" in the kitchen with 23 per cent getting their cooking ideas from Facebook and 21 per cent from Instagram.
More than one in 10 even use video app TikTok to plan their meals, with others turning to YouTube (24 per cent) and Twitter (10 per cent).
Despite 48 per cent using traditional cookbooks — proving they are still popular — four in 10 adults will turn to online videos to make sure they are doing things correctly.
The research, commissioned by Samsung KX, found that 26 per cent follow foodie influencers on social media, with 12 per cent admitting social stars have 'taught' them how to cook.
And more than a third of British adults find it easier to cook food at home now as a result of technology, with 71 per cent using gadgets such as smart fridges to give them a helping hand in the kitchen.
While just 49 per cent consider themselves a "good cook", a third admit they are now more confident in the kitchen thanks to the use of technology that is available.
The study also found 43 per cent cook because they find it rewarding while 41 per cent enjoy trying something new.
Others cook to pass the time (22 per cent), relax (32 per cent) or because they like to give themselves a challenge (23 per cent).
It also emerged 54 per cent of those polled grow their own food at home, with a third of those using technology or gadgets to do so.
Almost half (48 per cent) have used a smartphone to help them grow their own produce, while 31 per cent have used a smartwatch.
But while more than half of those polled via OnePoll grow food at home because they find it rewarding, 41 per cent do it to help the environment.
And almost half of Britons aim to produce as little food waste as possible with the foods that they eat.
SWNS
Join our commenting forum
Join thought-provoking conversations, follow other Independent readers and see their replies