Reddit launches crackdown on 'most toxic' Donald Trump-supporting trolls
CEO threatens to ban r/the_donald subreddit if behaviour does not change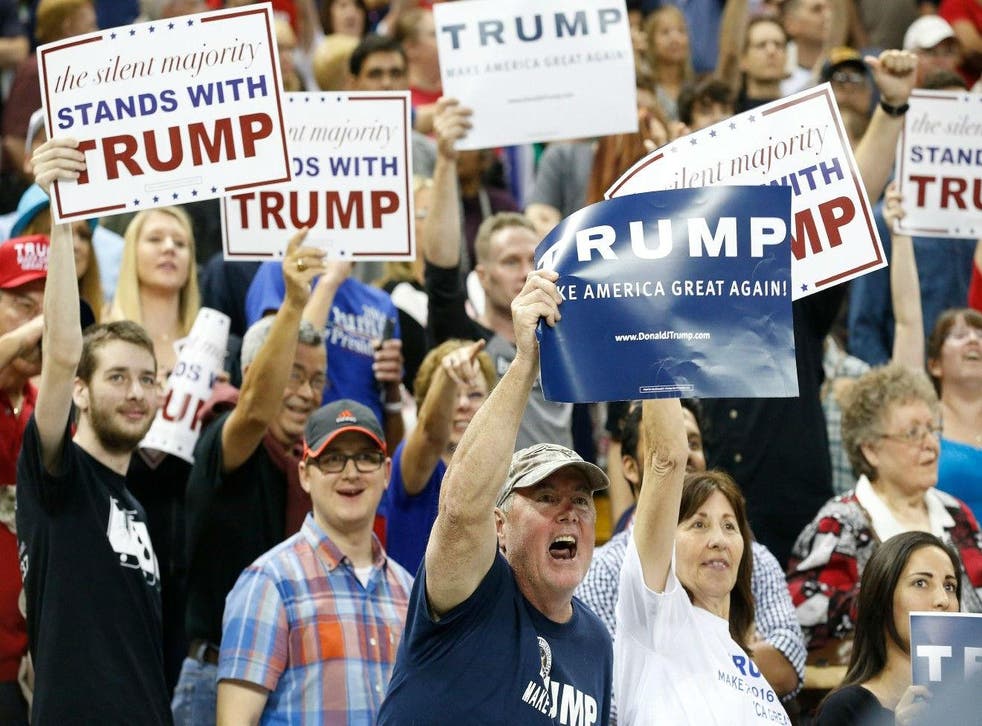 The chief executive of online forum Reddit has announced a major crackdown on the website's "most toxic" users, with a particular focus on supporters of President-elect Donald Trump.
In a post on the website, Steve Huffman said the site's administrators had already identified "hundreds" of people who faced action ranging from warnings to lifetime bans.
Reddit became one of the most important online spaces for Trump supporters to organise and communicate with one another during the US election campaign.
Mr Trump himself endorsed the "subreddit" or section "r/the_donald", at one stage taking part in an Ask Me Anything (AMA) session there.
But its users also became notorious for their abusive language, offensive memes and efforts to subvert Reddit's rules to "slingshot" political messages onto more mainstream sections, such as the homepage or "r/all".
In his announcement, Mr Huffman admitted he had tried using his admin privileges to directly edit some users' posts in r/the_donald last week, describing it as "my attempt to troll the trolls".
He apologised for doing so, saying it "did not go as planned" and adding that the original comments were restored in less than an hour.
"While many users across the site found what I did funny, or appreciated that I was standing up to the bullies (I received plenty of support from users of r/the_donald), many others did not," he said.
"I understand what I did has greater implications than my relationship with one community, and it is fair to raise the question of whether this erodes trust in Reddit."
The chief executive also announced that users can now filter their r/all pages, and that posts "stickied" or flagged as important by moderators on r/the_donald will no longer appear on the bigger forum.
And Mr Huffman gave a final warning to r/the_donald users who continue to cross the line into abusive behaviour.
"We will continue taking on the most troublesome users, and going forward, if we do not see the situation improve, we will continue to take privileges from communities whose users continually cross the line—up to an outright ban," he said.
Reddit was founded 11 years ago by Mr Huffman and Alexis Ohanian, his University of Virginia classmate, when both were 22 years old.
From the start, users were invited to take part in discussions with little to no moderation, and after it quickly attracted a wide audience the website was sold to Conde Nast in 2016.
Mr Huffman and Mr Ohanian left the company in 2009, but the former admitted in an interview that he struggled not to keep tinkering with the site even after he stopped working there, and he returned as CEO in 2015.
Despite its huge number of users, the company still only has around 50 employees and relies largely on its algorithms and volunteer moderators to keep users in check.
World reaction to President Trump: In pictures

Show all 29
In April 2016 it acknowledged the problems it had with abusive users, and rolled out a blocking feature to allow people to shield themselves against harassment on the site.
At the time, Mr Ohanian acknowledged that shifting the site away from its free-speech roots was a challenge. "People, generally, do not like change," he said. "We have to do what is best for Reddit over all."
Register for free to continue reading
Registration is a free and easy way to support our truly independent journalism
By registering, you will also enjoy limited access to Premium articles, exclusive newsletters, commenting, and virtual events with our leading journalists
Already have an account? sign in
Register for free to continue reading
Registration is a free and easy way to support our truly independent journalism
By registering, you will also enjoy limited access to Premium articles, exclusive newsletters, commenting, and virtual events with our leading journalists
Already have an account? sign in
Join our new commenting forum
Join thought-provoking conversations, follow other Independent readers and see their replies