The Independent's journalism is supported by our readers. When you purchase through links on our site, we may earn commission.
Revealed: The third largest 'country' in the world - Facebook hits one billion users
Facebook continues staggering growth amid falling share prices and continued concern over profitability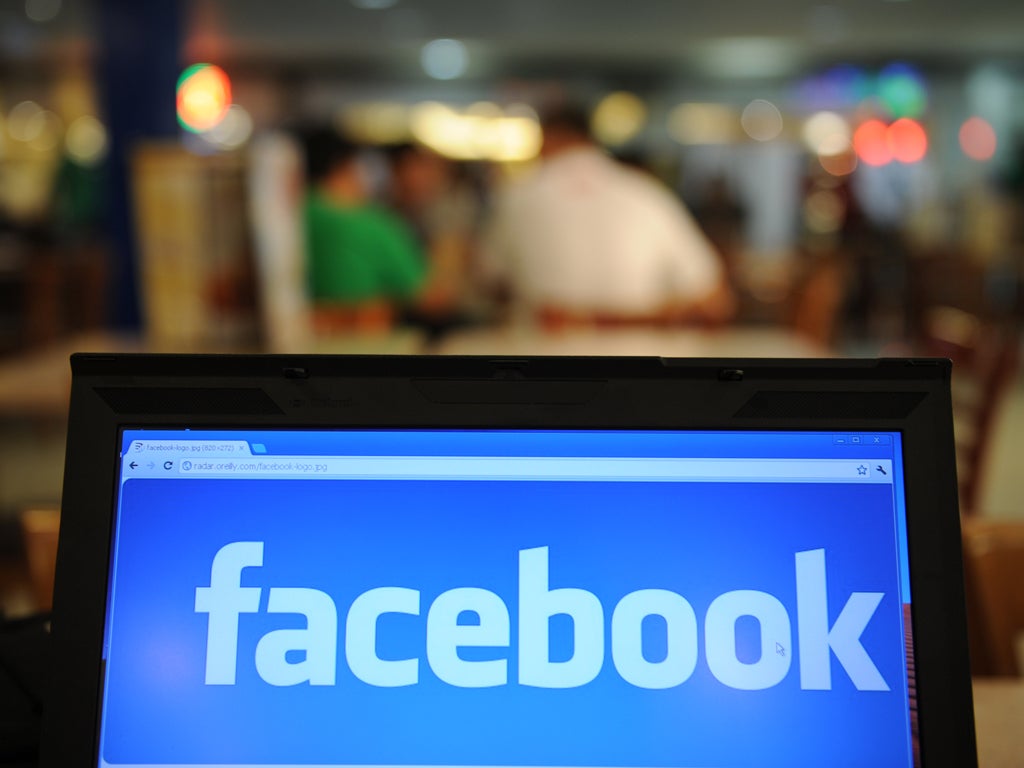 The social networking website Facebook today announced that it has one billion users, the equivalent of about one in seven of the world's population.
Click HERE to view 'Global Facebook usage' graphic
Mark Zuckerberg, the founder of Facebook, welcomed the "amazing, humbling" milestone.
The social network, which was started by Zuckerberg whilst he was at university in 2004, reached the one billion figure at around midday on September 14.
This year has seen mixed fortunes for the company following the decision to float it on the stock market. Over 50 billion dollars (£31.2 billion) has dropped off Facebook's market value.
The company share price has fallen from 38 dollars (£23.50) when stocks were initially offered in May to yesterday's closing price of 21.83 dollars (£13.50).
According to reports the staggering number of users does not include bots or fake users. It includes only real people who are active users - those who log onto the site every month.
Based on the one billion figure if Facebook were a country it would now be the third largest in the world, behind China's 1.34 billion people and India which has a population of 1.2 billion.
According to the figures, Facebook has also seen:
140.4 billion friend connections.
219 billion photos shared (265 billion photos including all uploaded photos).
1.18 trillion "likes".
17 billion location check-ins.
62.6 million songs played 22 billion times (since September 2011)
On his blog this morning Zuckerberg wrote: "This morning, there are more than one billion people using Facebook actively each month.
"If you're reading this: thank you for giving me and my little team the honor of serving you.
"Helping a billion people connect is amazing, humbling and by far the thing I am most proud of in my life.
"I am committed to working every day to make Facebook better for you, and hopefully together one day we will be able to connect the rest of the world too."
He said Facebook was "by far" the thing he was most proud of.
Zuckerberg's own Facebook holdings have plummeted more than nine billion dollars (£5.6 billion) as sceptics question his ability to lead the company he founded eight years ago in a Harvard University dormitory.
Since founding Facebook Zuckerberg has seen it acquire astonishing popularity at a very fast pace.
With around 2.45 billion content items and 2.7 billion 'Likes' being shared every day Facebook has become an increasingly important tool for advertisers and content creators.
More and more users are accessing Facebook on the go - 600 million use the social network on their mobiles at least once a month and the site can be reached on more than 7,000 different types of mobile devices.
And it is increasingly becoming a platform for other uses - more than nine million apps and websites are integrated with Facebook.
The median age of a Facebook user is 22 years old, which has dropped from 23 when the site hit the 500 million mark in July 2010.
Gregory Lyons of iCrossing - a digital marketing agency - said today that the phenomenal growth of Facebook in western countries is likely to slow, but that expansion in developing countries is continuing apace: "Facebook can no longer rely on an increase in user numbers to increase revenue, it must start making more money per user and monetising alternative channels such as mobile, start selling user data/insights or offer advertising outside of Facebook."
In Britain Facebook has grown 6% and is now used by 50% of the entire UK population (30.6 million people).
Join our commenting forum
Join thought-provoking conversations, follow other Independent readers and see their replies