Richard Branson: In 15 years 'every car on the road will be electric' says entrepreneur
'Road cars one day will be able to go hundreds of miles without having to recharge their batteries'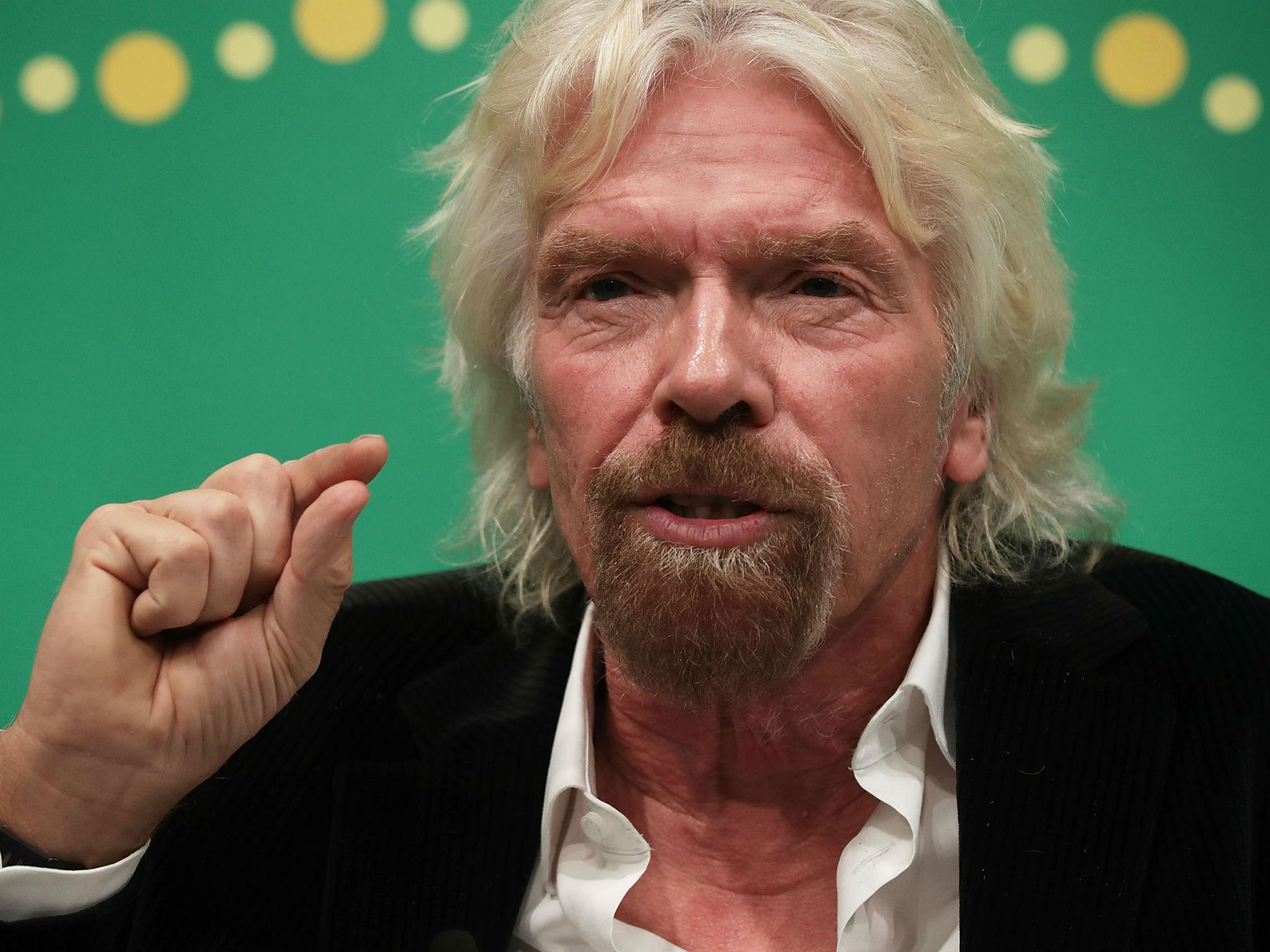 Fuel-powered cars may soon be a thing of the past, according to Sir Richard Branson, who has suggested that within 15 years "every car on the road will be electric".
Speaking at the London ePrix in Battersea Park, part of the 2015-2016 Formula E motorsport series, the Virgin boss detailed what he believes will be a bright future for electric vehicles.
The FIA Formula E Championship is a class of auto racing introduced in 2014 that uses only electric-powered cars and it is hoped the event will help propel and improve electric vehicle technology.
The entrepreneur's DS Virgin Racing team have been involved in the series since its initial season and have been part of the movement experimenting with environmentally friendly mobility innovations and sustainable technology.
Is there a viable alternative to vehicles run on fossil fuels?
Show all 4
"Formula E is pushing the boundaries forward into what will be the future," Sir Richard told CNN.
"What we're doing with these race cars is pushing the technology forward so that road cars one day will be able to go hundreds of miles without having to recharge their batteries."
In 2015, electric cars accounted for just 0.1 per cent of the total number of cars on the road across the world, according to the International Energy Agency.
However, the Electric Vehicles Initiative has set a goal of putting 20 million electric cars on the road by 2020 – which would give a global market share of around 1.7 per cent.
Earlier this year, a report by Bloomberg said electric cars will be cheaper than conventional ones by 2022, with the declining cost in batteries a major factor in pushing prices down.
It projected that sales of electric cars will hit 41 million, or a third of the market by 2040 – almost 90 times the equivalent figure for 2015.
The growth of the electric cars could also have a dramatic effect on oil, according to the report, by displacing oil demand of 2 million barrels a day as early as 2023.
Sir Richard has suggested government policy could enable the growth in electric cars. "If governments set the ground rules," he said, "and for instance said, 'more than 50 per cent of cars must be battery-driven in 10 years and 100 per cent in 15 years,' we could make that happen."
Writing on a Virgin blog he added: "I truly believe the day when everybody drives an electric car is not too far away, and the advancements made through this sport will help that dream become a reality."
People need to buy electric cars: Renault CEO
He also suggests introducing Formula E street-racing in major cities such as London will help the electric car's future.
"I enjoyed a productive meeting with the London Mayor's office at the race," wrote Sir Richard, "discussing the potential for E Racing to become a street sport in London next time around.
"These cars could go places no other races can go – we suggested the idea of either starting and finishing the ePrix inside the o2 Arena, or racing via Park Lane, Hyde Park Corner and The Mall."
The new Formula E season will begin on 9 October in Hong Kong, finishing in New York on 30 July 2017. It includes three new cities - Marrakech, Brussels and Montreal - on its 14-race calendar.
Join our commenting forum
Join thought-provoking conversations, follow other Independent readers and see their replies